UFV's Kim Nickel recognized for contributions to community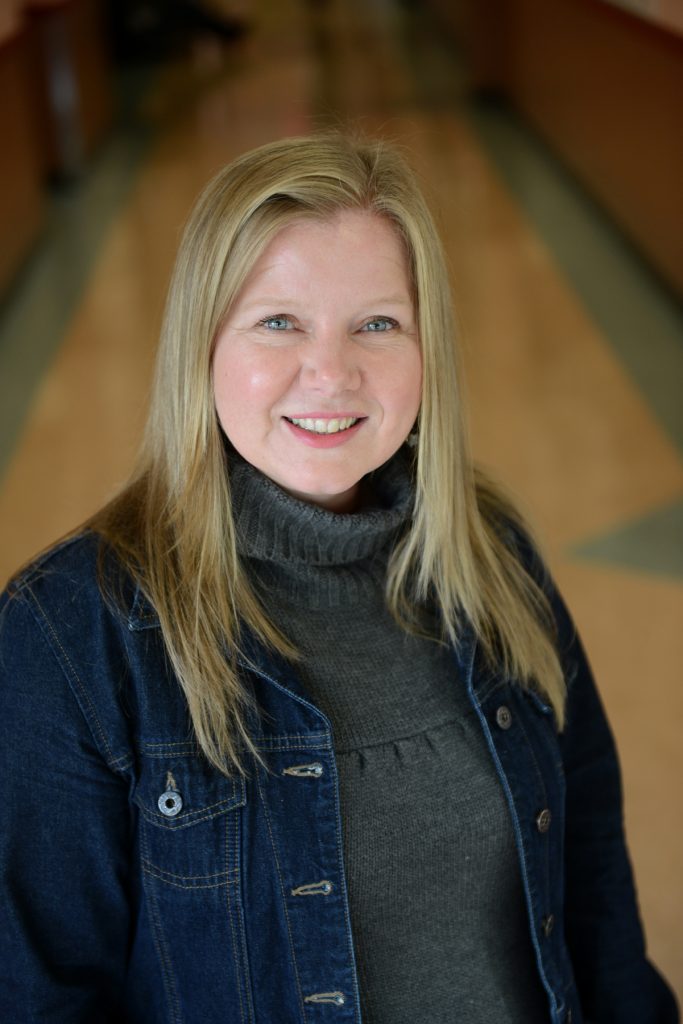 UFV's Kim Nickel was nominated for an 'Emerging Community Builder' award by Archway Community Services. The awards banquet was held Thursday, Nov 2 at the Matsqui Centennial Auditorium, recognizing individuals and organizations who've demonstrated a long-term commitment to making the community a better place in which to live, work and play.
The award Nickel was nominated for was created this year to recognize people who may be younger, new to the Fraser Valley or have recently started giving back. Nickel didn't win, but she says it was an honour to be nominated.
"I am authentically grateful for the recognition, and I am inspired by the amazing work of Archway and its supporters," she says. "For as long as I have been at UFV, (20 years) Archway has provided robust and diverse learning opportunities for UFV/Crim students. I am grateful for their work and commitment to the professional development of UFV/Crim students."
Nickel is career development coordinator in UFV's School of Criminology and Criminal Justice. Her role includes arranging practicum placements for students —  several of whom work at Archway's Hearthstone Place, which provides low-barrier supportive housing for people who've been homeless or are at risk of homelessness. Others are placed in specialty victim services, the youth resource centre, Abby Dads, and the migrant workers program, just to name a few. Megan Capp, Archway's manager of social justice, seniors and housing, says Nickel has regularly provided the non-profit with "exceptional practicum students."
"She has also placed practicum students within the Senior Services and Food Justice programs," Capp says. "In all cases she has found us the perfect students for the varied and often complex tasks we involve them in. Her commitment to thoughtful placement, continued support for the students and staff throughout the placements and her commitment to developing the professional skills of the students, has significantly increased our ability to hire high-quality staff members for our programs."
Capp says that often, once a student completes their practicum there is employment waiting for them. She says that wouldn't be the case if Nickel weren't so in tune with the students she works with and the needs of Archway.
"She has strong and trusting relationships with many service providers," Capp adds. "She is always so generous with her network and connects various service providers to each other to reduce silos and improve working relationships. Her commitment to students is inspiring. She truly works to make the community stronger and more well-connected."
For more on the Archway Community Builder Awards, visit https://archway.ca/events/community-builders-awards/.