Award-winning author of Five Little Indians speaks at UFV Nov 22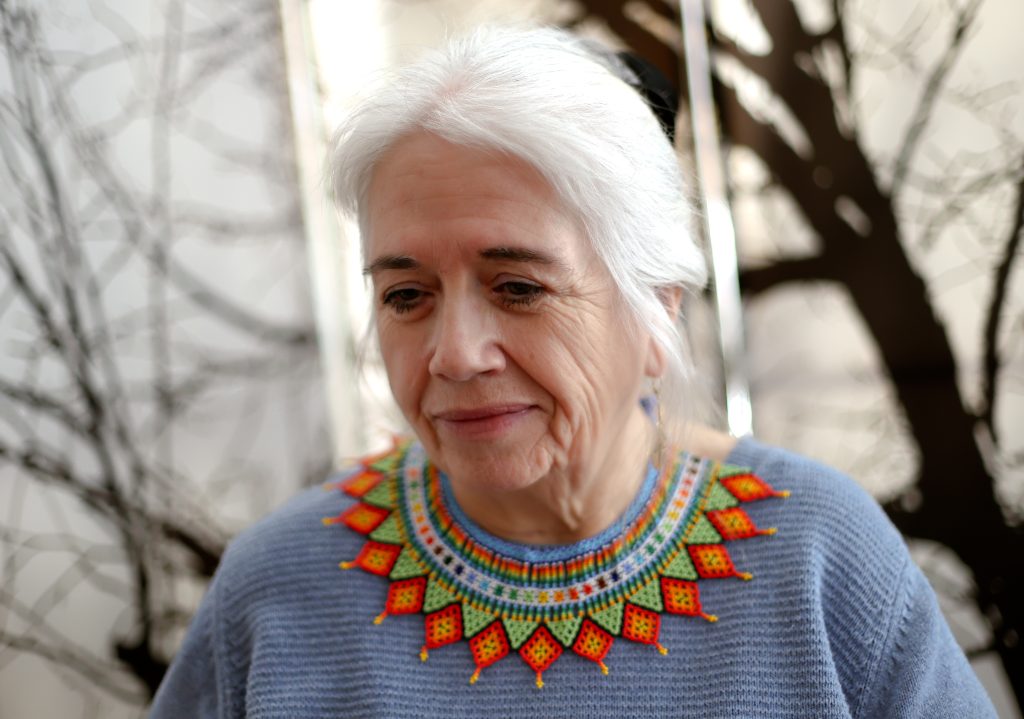 "…the most important thing in terms of reconciliation is the ability of Indigenous and non-Indigenous people to speak to each other with mutual respect…"
Those are the words of Award-winning Cree author Michelle Good from a CBC interview this past June. Good, a member of the Red Pheasant Cree Nation in Saskatchewan is also a lawyer and poet and has written two highly acclaimed books. On November 22, Good will join UFV's Dr. Mark Kersten for a wide-ranging discussion about truth, reconciliation, and the destructive legacy of colonial policies.
"The conversation will explore Michelle's work and continuous efforts through law and literature to reveal the long-standing and ongoing impact of colonial violence, including Canada's starvation and land policies, the Indian residential school system, the Sixties Scoop, and the murder of Indigenous women and girls," says Kersten, an assistant professor of criminology and criminal justice. "Michelle will talk about which truths need telling and how we get the right people not just to hear, but to listen as well."
Five Little Indians, Good's first novel, was published in 2020 and shares the story of five children who are taken from their families and sent to a residential school. Barely out of childhood when they are released from the school, they find themselves alone and unwanted, with no skills, support or family. They end up in Vancouver's Downtown Eastside, struggling to survive. Over the decades they drift apart, but their paths cross from time to time as they cope with the devastating trauma they endured.
Five Little Indians won the HarperCollins/UBC Best New Fiction Prize, the Amazon First Novel Award, the Governor General's Literary Award, the Rakuten Kobo Emerging Writer Award, the Evergreen Award, the City of Vancouver Book of the Year Award, and Canada Reads 2022. It was long-listed for the Scotiabank Giller Prize and a finalist for the Writer's Trust Award, the Ethel Wilson Fiction Prize and the Jim Deva Prize for Writing that Provokes.
Good's second book, published this year, is Truth Telling – Seven Conversations about Indigenous Life in Canada. Through a series of personal essays, Good explores the human cost of colonialism, showing how it continues to underpin social institutions in Canada and prevents meaningful and substantive reconciliation.
Good and Kersten will talk about what non-Indigenous Canadians can do to further justice, truth, and ultimately reconciliation. Susan Mide Kiss, UFV vice president of community engagement, says, "UFV has a responsibility to lead in providing opportunities for conversations that lend themselves to truth, reconciliation, and a better understanding of the past and to build a more positive environment for the future. We are honoured that Michelle will join us, to help guide us along that journey."
Before her public presentation, Good will be spending time with a couple of UFV classrooms. Dr. Sylvie Murray, dean of the College of the Arts, says it's an amazing learning opportunity for students.
"It's an incredible opportunity for UFV students and for us all to spend time with such an important and highly regarded author," Murray says. "I trust the knowledge and wisdom Michelle shares will inspire and guide us in advancing social justice."
Seeing past the Canada myth: An afternoon of truth telling and conversation with Michelle Good is open to students, employees, and the public and takes place from 2 to 4 pm on Wed, Nov 22. Register for  free tickets online at https://www.eventbrite.com/e/seeing-past-the-canada-myth-an-afternoon-of-truth-telling-and-conversation-tickets-744669224697
For more on Good, visit https://www.michellegood.ca/default.htm.