UFV's Schinckus named Top 2% Scientist by Stanford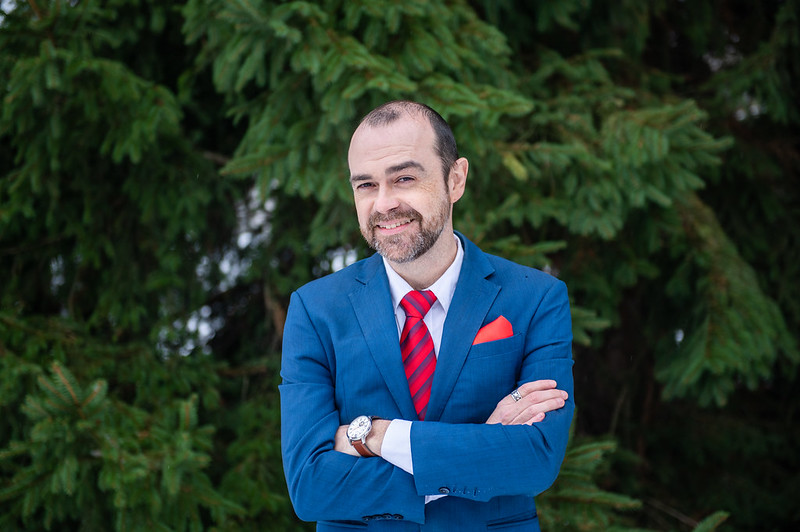 UFV's Dr. Chris Schinckus has been named a Top 2% Scientist by Stanford University, making the prestigious list for the third straight year.
Scientists from around the globe achieve a composite score based on indicators such as papers written and papers cited. Top scoring scientists make the list, which can be downloaded and viewed here.
"I'm grateful to be included in Stanford's list of top 2 per cent scientists," Schinckus says. "It's a reminder that collaborative research and dedicated mentorship can make a meaningful impact. This recognition motivates me to continue pushing the boundaries of research and education."
The Stanford database credits Schinckus with writing 112 papers between 2008 and 2023. His research focuses on econophysics, physics applied to finance, financial technology, cryptocurrencies, energy and economics, anthropocene and finance, epistemology of finance, and more.
Schinckus has published two books: Econophysics and financial economics: An emerging dialogue and Three Risky Decades: A Time for Econophysics?
He has three PhDs and five masters' degrees, and is a Certified Expert in Digital Finance (CEDF) from the Frankfurt School of Finance and Management. He holds certification from the Canadian Association of Research Administrators (CARA) and is a senior fellow of the British Higher Education Academy. Schinckus is currently a member and director at large of the Business Schools Association of Canada (BSAC), and he's also an honorary professor at the University of Leicester in the United Kingdom.
Schinckus arrived at UFV in April 2021 as a professor and director of the School of Business, and took on his current role as Dean of the Faculty of Business and Computing in 2022.