Outstanding Student Leadership Award — Alec Zinman honoured for helping other students thrive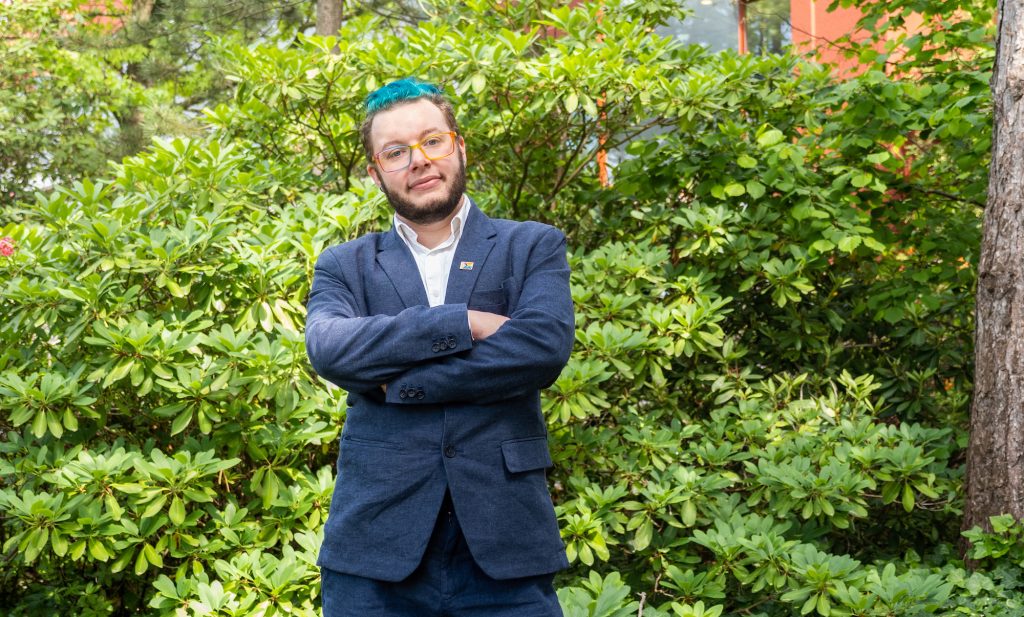 Like many new post-secondary students, Alec Zinman was a bit shy and overwhelmed when he first enrolled at UFV.
But he chose to be brave and get involved in student activities, which led to a number of roles — both paid and volunteer — within the Student Affairs portfolio at UFV.
And like many students who overcome their hesitation about getting involved, he now extolls the benefits of doing so. His core message? Do it!
"I believe that university is about so much more than just education, it's about the experience," he says. "Being a university student is a transitional period in people's lives in which they learn about themselves and their life goals. Being engaged with the campus and the community is crucial to getting the most out of this transitional period. I want to help create a campus experience that is warm, welcoming, and inspires students to be the best version of themselves they can be."
For his dedication to helping other students thrive at UFV, Alec is a 2023 recipient of the Outstanding Student Leadership award. The award is bestowed by the UFV Alumni Association.
Alec started post-secondary in his home province of Quebec but struggled with French. After a visit to a sibling out west, he decided to move to B.C.
"In my first year, I did not know many people initially. However after attending a clubs information day, I found many students who shared my interest in board and card games. Thanks to an active campus community, I was able to find folks with common interests. This is part of what motivated me to want to help create community for others."
He joined the Pen and Paper tabletop games club and then served as president. He started working for UFV Student Life, helping with clubs and associations.
He also worked for the Student Wellness Centre (formerly the Peer Resource Leadership Centre) for a number of years, providing peer support, information, and referrals for UFV students in areas such as mental health, students in distress, and suicidal ideation.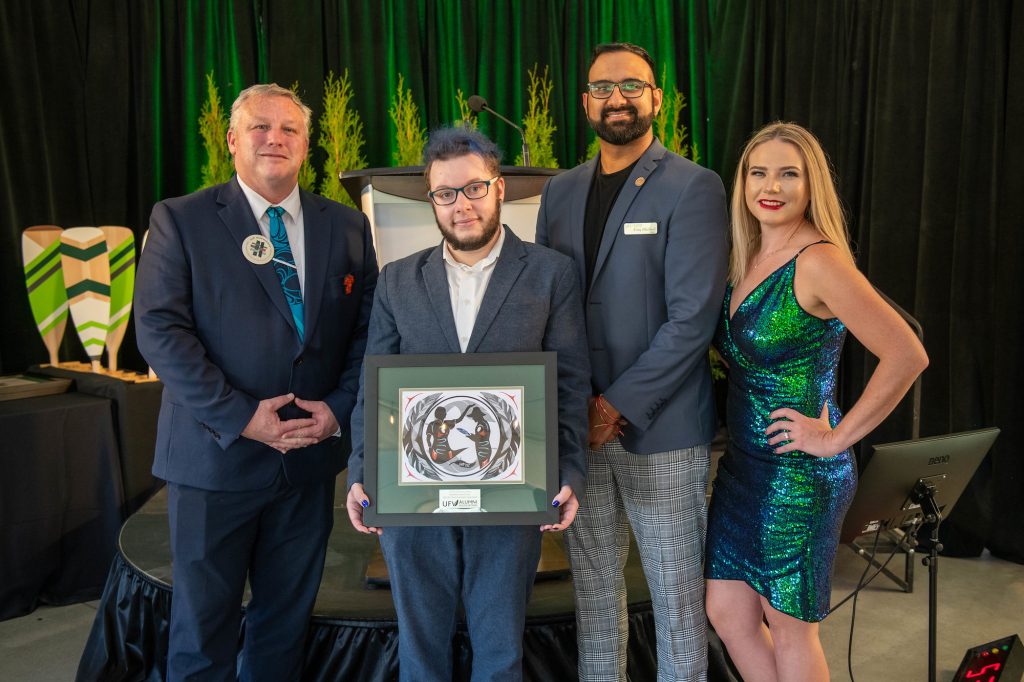 Alec worked with UFV's food bank as an assistant, and played a key role in helping to launch a gift card program when the food bank service had to adapt to the COVID 19 pandemic.
He has been featured in campus tour videos and volunteered at student orientation events, among many other activities.
"I've developed a passion for helping others find connection. My experience working and volunteering in the student experience area helped me find and refine my skill set and provided opportunities for growth. I was really inspired and influenced by Hilary Rowe and Sheila McKay in Student Affairs. They helped me to identify my strengths and develop my skills. My advice to students is to take the chance to get involved and find your passions."
Student transition and engagement coordinator Hillary Rowe is also inspired by Alec.
"Throughout his undergrad studies, Alec has been a leading community-builder at UFV," she notes. "In his student worker roles, and his numerous volunteer commitments, he has shown himself to be true leader who inspires others with his empathy, authenticity, and commitment to welcoming people of all backgrounds and abilities into our diverse UFV community."
Outside of UFV, Alec works at Boardwalk game café in Abbotsford. A philosophy major, he plans to graduate in 2024 and then pursue a career in the student services field.