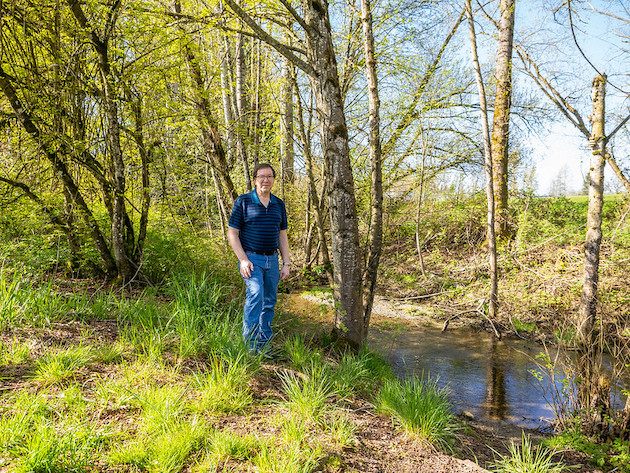 A passion for studying the elements led Steven Marsh to his life's work as a geography professor. Now, generations of students have benefited from the knowledge and skills he shared and are on the frontlines of resource management and academic research in climate-related disciplines.
For his dedication to his profession and influence on students, Marsh is this year's recipient of the UFV Teaching Excellence award.
As Marsh was growing up, his home in London, Ontario was struck by lightning more than a dozen times, sparking his interest in natural hazards and climatology.
He started teaching geography at UFV 31 years ago and became a full-time professor a few years later in what was then the Geography department and is now the School of Land Use and Environmental Change. He's seen a lot of changes in students over the years.
"It used to be a challenge to get students to use online resources," he recalls. "Now it's a challenge to get them to set foot in the library."
More of his students today are majoring in environmental studies than geography, a reflection of an increased societal awareness of environmental issues. Through field activities tied to his research and longer study tours, Marsh has taught hands-on research skills to hundreds of students.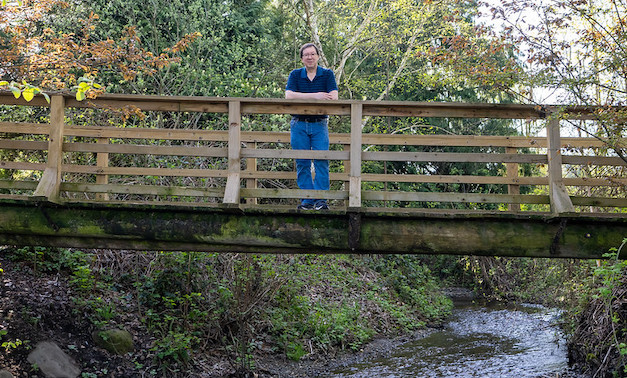 Marsh's areas of focus are watershed and airshed issues affecting local communities. He collaborates on community-focused research projects with federal, provincial, municipal, and non-governmental organizations, involving students in most of them.
He has a long-standing collaboration with the prestigious Woods Hole Oceanographic Institution and the Woods Hole Research Center (now the Woodwell Climate Research Center) to investigate river geochemistry and land-ocean linkages through the sampling of the Fraser River and its tributaries as part of the Global Rivers Observatory Project. This has led to research internships for several of his students, which in turn helped them qualify for graduate school. Several have returned to UFV as instructors.
Marsh loves to see the transition of his students from sitting in his classroom to performing field work with him on research projects, to landing co-op jobs or internships in the water quality field, and eventually getting career-launching jobs in the same field.
One of his current projects has him working with the Stó:lō Nation to sample water on three local creeks connected to the Chilliwack River to create baseline measurements for studying the impact of human-caused pollution on watersheds.
"It's really important to get my students outside, and by teaching at UFV where class sizes are small, I've been able to do so," he says. "It's very satisfying to see my students graduate and go on to get jobs in the area of water quality, and to see them using tools that I taught them to use."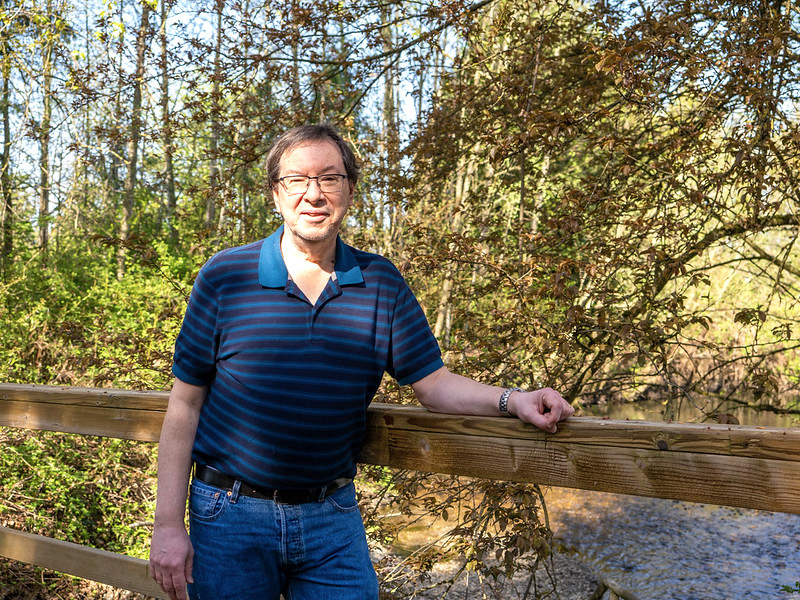 As much as he loves teaching upper-level students about the intricacies of water quality monitoring, he also recognized early on that helping non-science students become more scientifically literate is also an important part of teaching.
He developed a geography course for arts students called Natural Hazards and Hollywood.
"We would look at how Hollywood portrayed the science behind disasters with a critical eye, and also examine how we could prepare for and respond to hazardous weather in our own lives," he says. "This has become much more relevant in recent years with our local heat dome and flooding experiences."
He also really enjoys the longer study tours that allow him to immerse students in a particular geographical area, such as Mount St. Helens, a volcano in Washington State that erupted in 1980.
It all comes back to the students when Marsh reflects upon his teaching career.
"This award is a real affirmation of what I have chosen as my life's work," he notes. "I think back to one of my favourite days, back in 2016 down at our water-monitoring site on the Fraser River in Fort Langley. I watched some of our students introduce three visitors from Papua New Guinea to the art of water sampling, taking the skills that I taught them and teaching them to others."