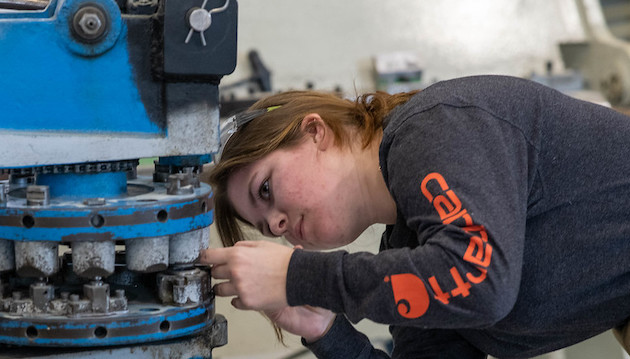 Have you ever peeked inside an aircraft hangar?
Students in the UFV Women Explore Trades program visited Cascade Aerospace to explore career opportunities in the aviation industry.
On top of seeing trades in action and learning about industry and career potential, students also got to step on board planes to see their inner workings.
It's all part of the larger Explore Trades program, which provides a unique opportunity for students to explore a variety of trades including automotive, electrical, plumbing, welding, heavy mechanical, and piping.
The program also provides participants with First Aid, Forklift Truck, and Workplace Hazardous Material Information System (WHMIS) certifications to ensure they are ready to enter trades foundation training or seek an apprenticeship in their trade of choice.
The winter cohort of the Explore Trades program was for women only but the next offering, scheduled for September, is open to all students.
Learn more about Explore Trades here.