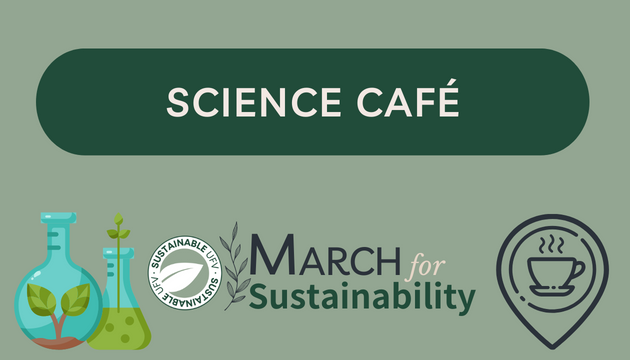 The Fraser Valley is the heart of agriculture in British Columbia. But along with bumper crops of berries and corn come real concerns about the future of food production. 
Climate change, heat domes, floods, drought, global warning, and rising prices all have an impact on local and global food security.  
The University of the Fraser Valley will put the spotlight on these issues and more at a special science café on food sustainability at the UFV Chilliwack campus library on Wednesday, March 22 at 1:30 pm. It is part of the March for Sustainability series of events at UFV.  
Admission is free and the public is welcome to attend. Note that pay parking is in effect at UFV.  
Science cafés focus on current events in science, presented in layperson's language at a level that the average person can understand.
Three UFV faculty members will speak at the event. 
Professor Alan Reid of UFV Biology specializes in Indigenous plant use in B.C. He was co-designer of the Indigenous-themed Reconciliation Shakespeare Garden on the Chilliwack campus and the Pollinator Garden on the Abbotsford campus.  
Professor Lauren Erland of UFV Agriculture is director of the Berry Horticulture Research and Innovation lab. Her research interests include understanding climate change and plant growth resilience. 
Professor Michelle Superle of UFV English supports innovative interdisciplinary research in food security and sovereignty, including Dig for Your Rights, a program that uses the educational potential of picture books to engage children in problem-based learning around food security and sovereignty.  
Librarian Martin Warkentin, who is the Agriculture liaison for the UFV library, will be the moderator. The Science Cafe is part of the March for Sustainability collection of events and activities. UFV's Office of Sustainability, alongside 20 other departments and groups, is host the March for Sustainability series.
The event will feature coffee and cookies and ice-breaker trivia, presentations from each of the speakers, a question-and-answer session, and door prizes.  
UFV's Chilliwack campus is located at 45190 Caen Avenue. The library is located on the first floor of Building A.