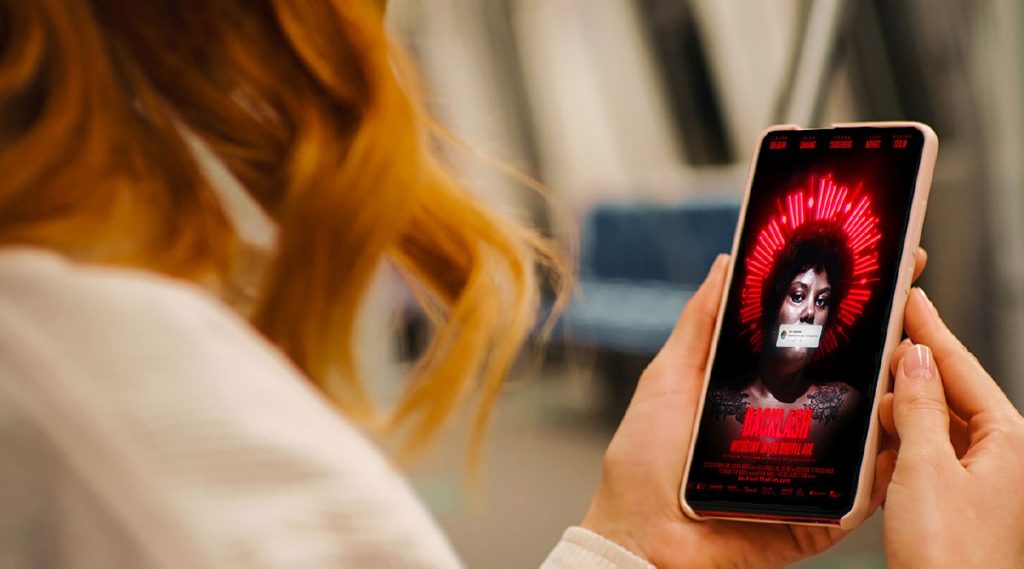 When a woman runs for political office or supports a cause, it's common for her to turn to social media to amplify her voice.
But all too often that attempt to be heard is met with bullying, harassment, and threats of violence.
The University of the Fraser Valley is shining a light on the extremist hate experienced by women in the public sphere by screening the documentary Backlash: Misogyny in the Digital Age on Wednesday, March 8, International Women's Day.
The film will be shown and followed by a question-and-answer session from 4 to 6 pm in the Abbotsford campus lecture theatre.
Admission is free and the public is welcome.
Backlash: Misogyny in the Digital Age follows four women and one man whose lives have been negatively affected by online violence. They include Laura Boldrini, the most harassed female politician in Italy; Kiah Morris, an African-American politician in the state of Vermont who resigned following severe harassment and threats from right-wing extremists; Marion Sedin, a French YouTuber who received more than 40,000 sexist messages, including rape threats and death threats; Laurence Gratton, a young teacher in Quebec who was harassed for more than five years by a former colleague; and Glen Canning, the father of Rehtaeh Parsons, a teenage girl who took her own life after photos of her sexual assault were shared online.
The film shows what it's like to live with constant online threats of violence. It covers the waves of hate that assail the victims, the fear that permeates their private lives, and the loss of their sense of security in public spaces.
The four women and one man profiled share a common cause: refusing to be silenced.
The documentary, directed by Léa Clermont-Dion and Guylaine Maroist, explores technology-facilitated gender-based violence, shedding light on the various forms of backlash and online misogyny women commonly experience for simply existing.
After the screening, there will be a short Q&A with Sundeep Hans, UFV Director of Equity, Diversity and Inclusion, and Dr. Allyson Jule, Dean of UFV Faculty of Education, Community, and Human Development.
The event is part of the President's Leadership Lecture Series.
Register for the film screening here.