The University of the Fraser Valley has once again been named one of BC's Top Employers. This marks the ninth straight year that UFV has been recognized.
B.C.'s Top Employers is a competition that recognizes employers in BC that lead their industries in offering exceptional places to work. It is a sub-set of the annual Canada's Top Employer competition.
"We are delighted to have once again been selected as one of BC's Top Employers," said Marnie Wright, UFV's Associate Vice President of Human Resources. "We strive for excellence in employee relations so it's gratifying to see our efforts recognized."
Reasons cited by BC's Top Employers for UFV's inclusion on the list in 2023 include:
A health spending allowance of $1,000 that can be used to cover additional dental or medical expenses not covered by extended health benefits or transferred to an RRSP
UFV's support for employees through various stages of life, from parental leave top-up for new parents, to flexible work options to help balance work and home commitments, to phased in retirement options
A supportive workplace culture that celebrates faculty and staff excellence through highly publicized internal awards in a variety of categories, including community service, research and teaching excellence, and long service.
UFV takes a holistic approach to employee relations, providing a variety of programs that support physical and mental wellness. It also offers in-house learning and development workshops and professional development funding.
Employees have access to an on-campus fitness centre and gym, Strive to Thrive (an employee wellness support group), and Not Myself Today, an initiative of the Canadian Mental Health Association that seeks to build a greater awareness and understanding of mental health, reduce stigma, and foster a safe and supportive work culture.
The university continues to offer a hybrid work pilot, now in its second year, which offers participating departments the opportunity for staff to work partly from home and partly from the office.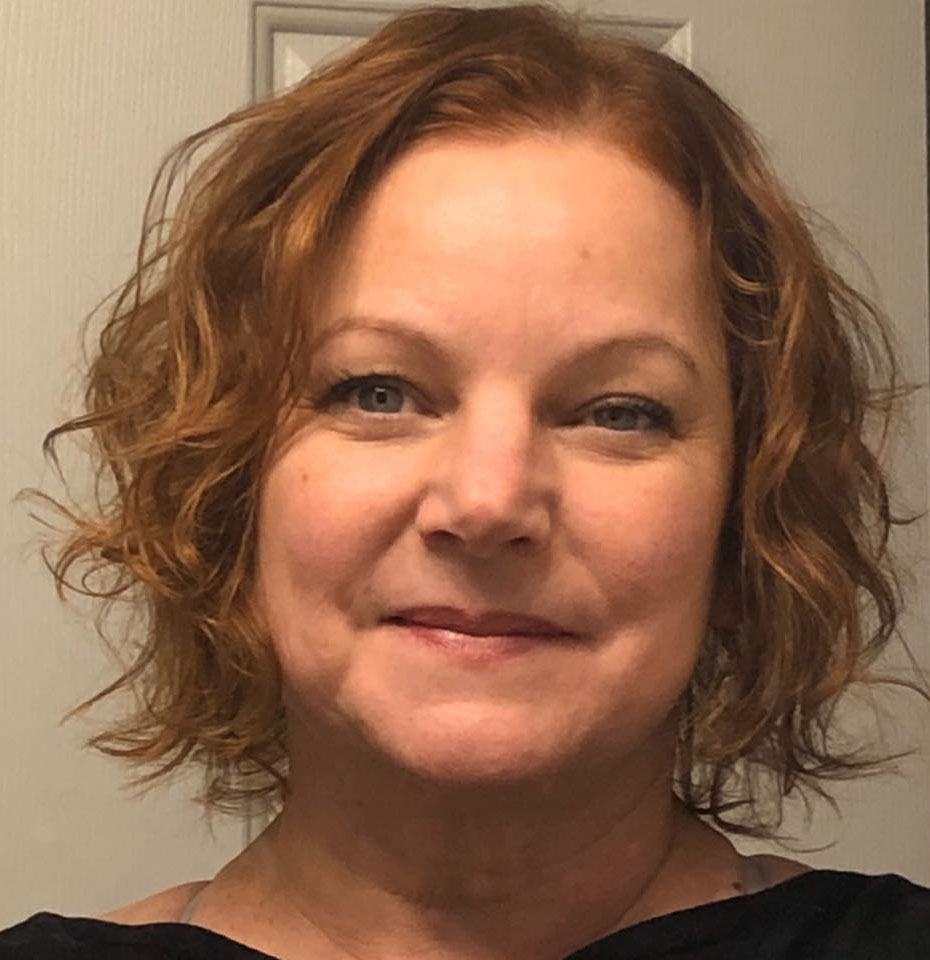 Michelle Johnson has been a UFV employee since 2008, when she took a student job cleaning off tables in the print media studio. She then moved her way through several positions in the student residence, campus card office, and auxiliary pool. She was delighted to land a permanent job as an educational developer in what is now called the Teaching and Learning Centre, where she remains today. Johnson completed her Bachelor of Arts degree from UFV while working at the university, and subsequently completed a Master of Arts in Learning and Technology from Royal Roads University.
"I am a lifelong learner and love being able to take advantage of tuition exemption for my kids, who are both UFV students, and tuition assistance for myself to help with my fees for my master's degree program," notes Johnson. "I really value being a member of the Teaching and Learning Centre team and was very honored to be a two-time co-recipient of the UFV Teamwork award, once for my work planning a professional development day, and once for our team's support of faculty during the pandemic. I also recommend the Strive to Thrive employee wellness program, which motivates me to stay healthy."
UFV has more than 900 fulltime employees and more than 400 part-time employees. The average age is 48.2, and the longest-serving employee has been working at UFV for 44.8 years.
The BC's Top Employers competition is run by Mediacorp Canada, which manages the well-known Canada's Top 100 Employers project and the Eluta.ca job search engine, now used by over 5.4 million Canadians annually. In addition, Mediacorp hosts the nation's largest annual conference for senior-level HR professionals. Founded in 1992, Mediacorp is Canada's largest publisher of quality employment-related periodicals. BC's Top Employers for 2022 are listed here.