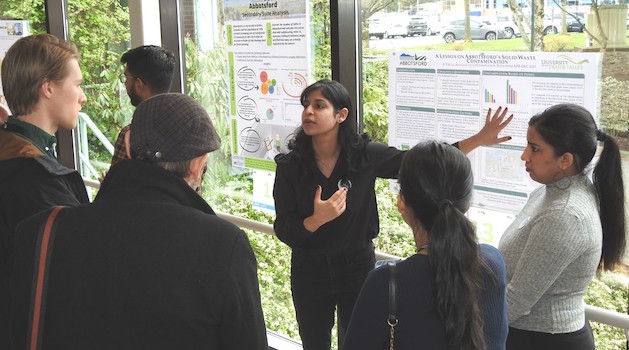 CityStudio Abbotsford and CityStudio Chilliwack wrapped up a successful semester with the first in-person Hubbub events since 2019.
Five UFV courses in Communications, Geography, Statistics, and Graphic Design tackled eleven important civic challenges provided by both municipalities. These included topics such as the future of water conservation, sustainable fashion, application of the UN sustainability goals to urban planning and community health, and traffic safely around local elementary schools.
Three student groups examined data in relation to the secondary suites' resources consumption, and solid waste removal logistics.
Two classes were engaged hands-on in planning a new inclusive space for a hub that aims to address food insecurity, as well as educating the community about this important initiative.
In addition to closely working with the two municipalities, the students experienced a large-scale collaboration with the Archway Community Services and Steiner Properties, which brought a non-for-profit and a private company right into the classroom and made the learning experience a hands-on, engaging, and highly impactful journey. City representatives and community partners attended numerous in-class presentations, co-facilitated site tours and field trips, and provided professional mentorship and project feedback both in-person and virtually.
The culmination of this collaborative effort in experiential education was the first in-person Hubbub since Fall 2019. This inter-municipal event took place in Abbotsford City Hall on April 12 and showcased 33 student posters, the highest number since the launch of the program in 2018. Eight judges from UFV's faculty ranks and administrative team enjoyed student presentations, including from international students involved in the Data Analysis certificate program, one of whom that this was his best learning experience at UFV.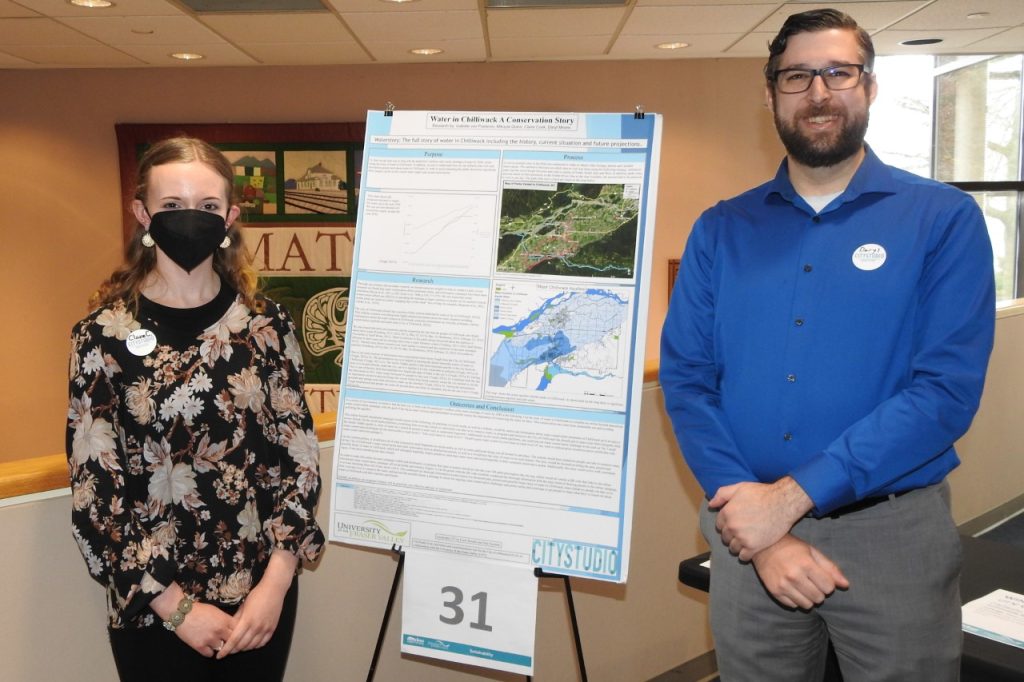 Another international student studying geography commented that "it was an absolute pleasure to be working together as a student team." The projects were also reviewed by three student ambassadors who are CityStudio alumni. They were assisted by seven student volunteers. More than 175 guests attended.
To make Hubbub even more rewarding for students and to help launch their careers, the City of Abbotsford's HR department hosted a career table customized to the needs of our students.
The City representatives provided advice on resumes, outlined current job postings, and provided valuable mentorship advice in a variety of professional fields. In turn, a CECE-facilitated table, including a Co-op student, provided an overview of other fields in experiential education, including Co-op and Work-Study, and familiarized the attendees with career coaching and other services it provides.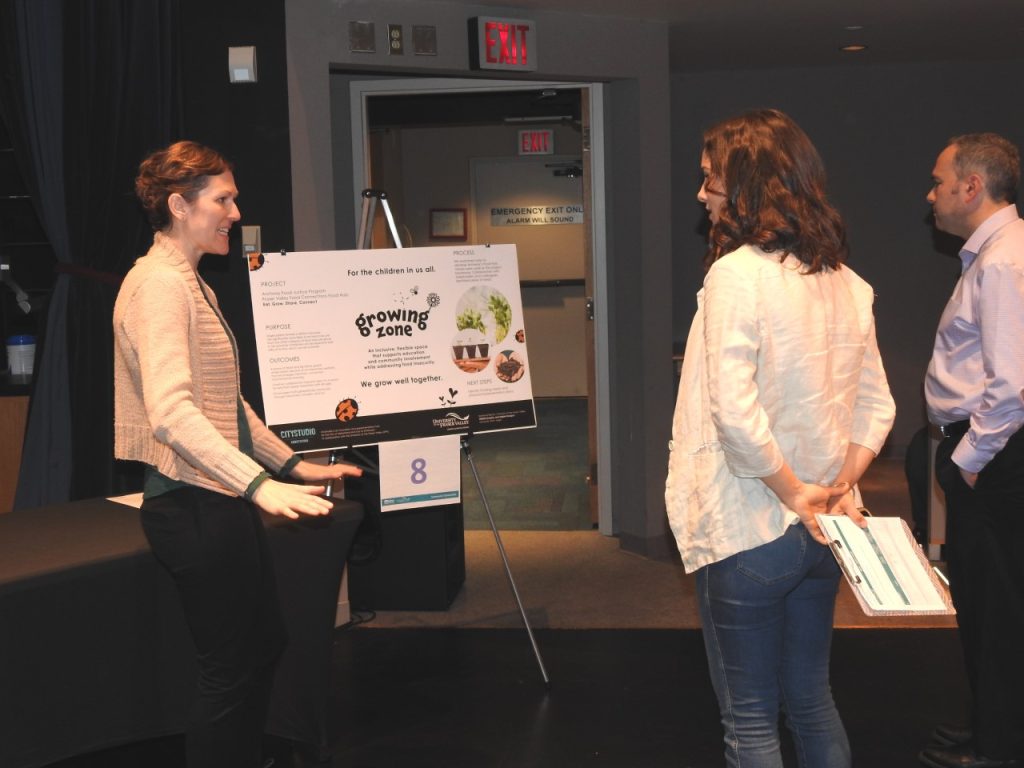 Overall, the Hubbub was a win-win experience for all involved. Thank you to faculty, city staff, judges, volunteers, and organizers for making CityStudio experience in Winter 2022 memorable and for their contribution to the program as one of the most innovative non-placement WIL opportunities globally!
Please visit Hubbub #9 website at: https://letstalkabbotsford.ca/citystudio-virtual-hubbub-9-winter-2022
For more information and to discuss the upcoming CityStudio projects please contact larissa.horne@ufv.ca.