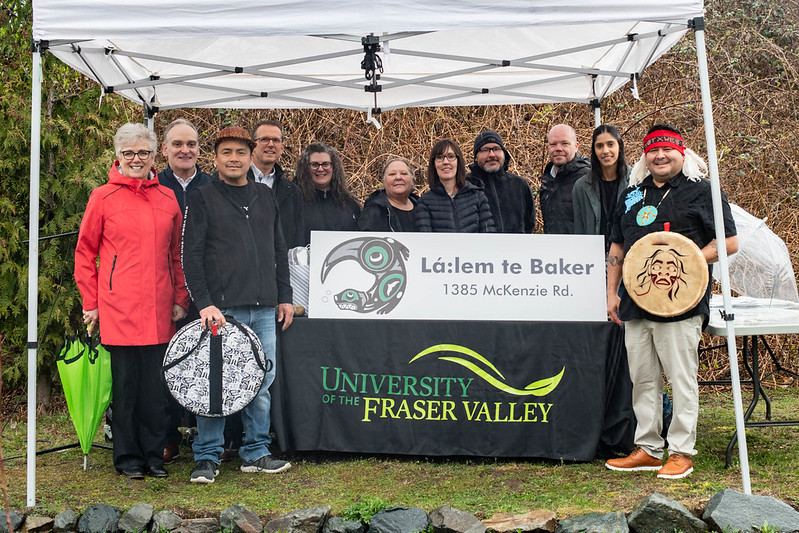 UFV announced a reimagined name for its student residence on March 23 at a celebration held in the new Indigenous garden on the Abbotsford campus.
Baker House, which opened in 2007, will now be known as Lá:lem te Baker, appending the Halq'emeylem language word for house to the Baker name.
Kyle Baillie, UFV's Executive Director of Student Affairs, noted that the decision to add a Halq'emeylem component to the name is the latest in a series of efforts to Indigenize the campus living experience.
"We welcome students from all over the world to UFV and many of them live in the student residence," he said. "It's important for them to understand the culture and history of the Stó:lō people, on whose territory UFV is located."
Reimagining "Baker House" as "Lá:lem te Baker" marks the beginning of incorporating the Hal'qeméylem language into UFV Housing and Campus Living services. UFV will also add room labels into Hal'qeméylem, provide staff with basic language instruction, and showcase Stó:lō history in the building through educational art installations.
UFV visual arts alumna Chantelle Trainor-Matties was invited to design an indigenous image that represented the housing community.
"We chose the sea otter because it symbolizes friendship, peace, kindness and family. The sea otter is a social and mischievous animal, that also symbolize grace, empathy, happiness and never-ending curiosity – we saw our community in this description," noted Christine Zapisocki, Manager of Campus Living. "Chantelle spent several months connecting with Stó:lō elders to learn more about the meaning and significance of the otter in Stó:lō culture prior to creating the image."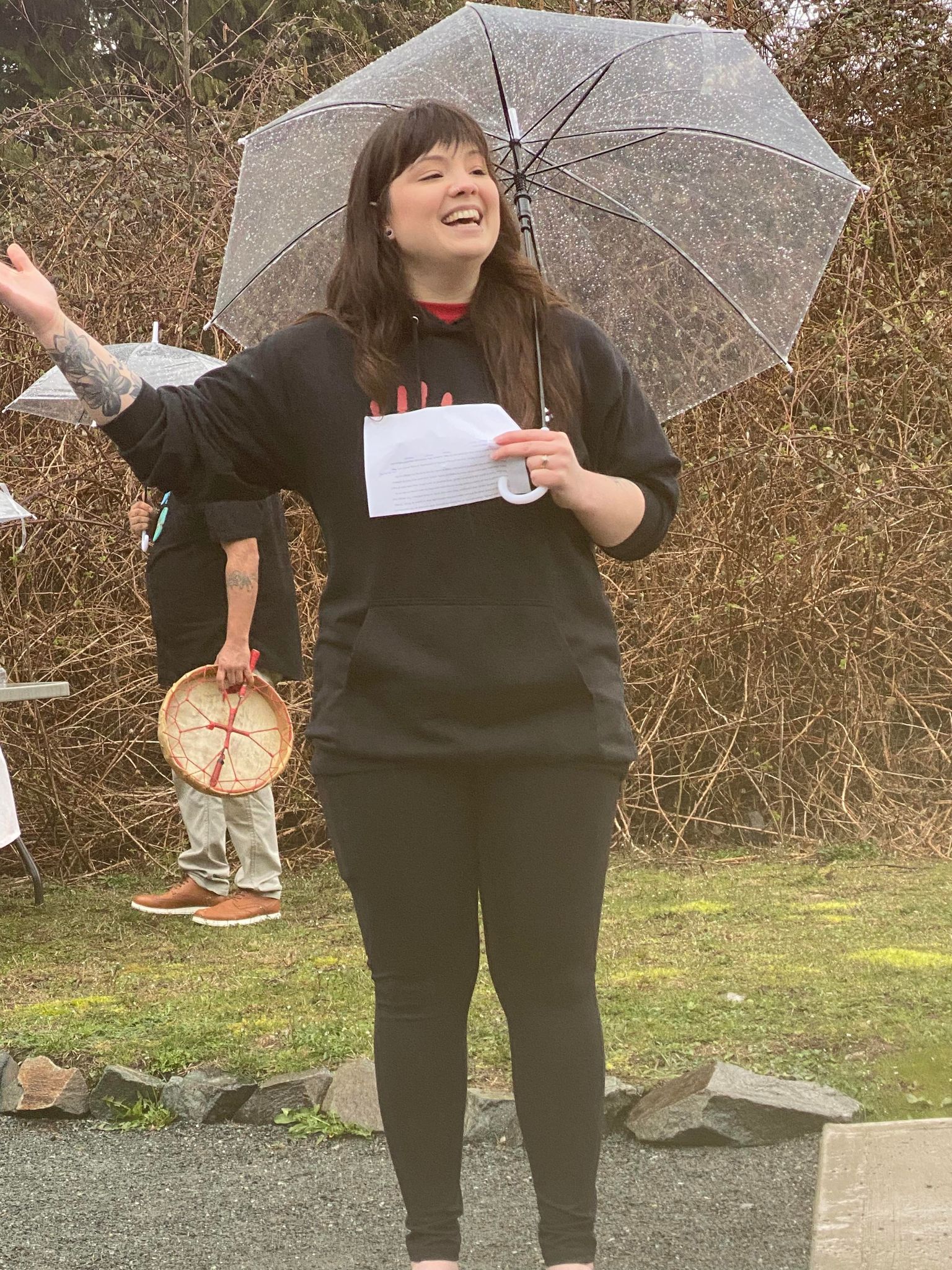 UFV chose to keep Baker in the name of the residence to recognize the Baker family, who had a raspberry farm on what is now the UFV campus. The Baker family settled in Abbotsford in 1905 and played a pivotal role in developing the city of Abbotsford.
In choosing the name, UFV Student Affairs consulted with Lorna Andrews, who at that time was director of the Indigenous Student Centre at UFV. They also worked with Shirley Hardman, Senior Advisor on Indigenous Affairs.
"Shirley was instrumental in helping us to learn that the Sto:lo do not name buildings. Traditionally, names are only given to people and places. Perhaps more importantly, Shirley helped us to gain a more fulsome understanding of the essence of what Truth and Reconciliation was about," noted Zapisocki.
Hardman helped the group to see that it was appropriate to continue to honour the Baker family for contribution they made to the development of the Abbotsford community, and that it was the Canadian government, not individuals, who alienated the land from Indigenous peoples.
"Shirley helped us understand that reconciliation is about speaking that truth and doing things differently," noted Zapisocki.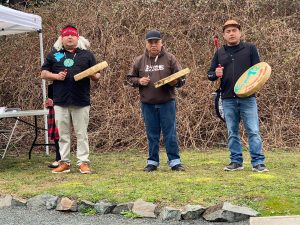 As part of a commitment to reconciliation and Indigenization, Housing and Campus Living engaged in learning with the goal of doing things differently by:
Learning Hal'qeméylem place names and associated stories
Participating in workshops offered by UFV, BC Campus, and the University of Alberta
Consulting with indigenous colleagues and elders, and learning that incorporating Hal'qeméylem into day-to-day services and signage would be appropriate ways to work towards reconciliation.