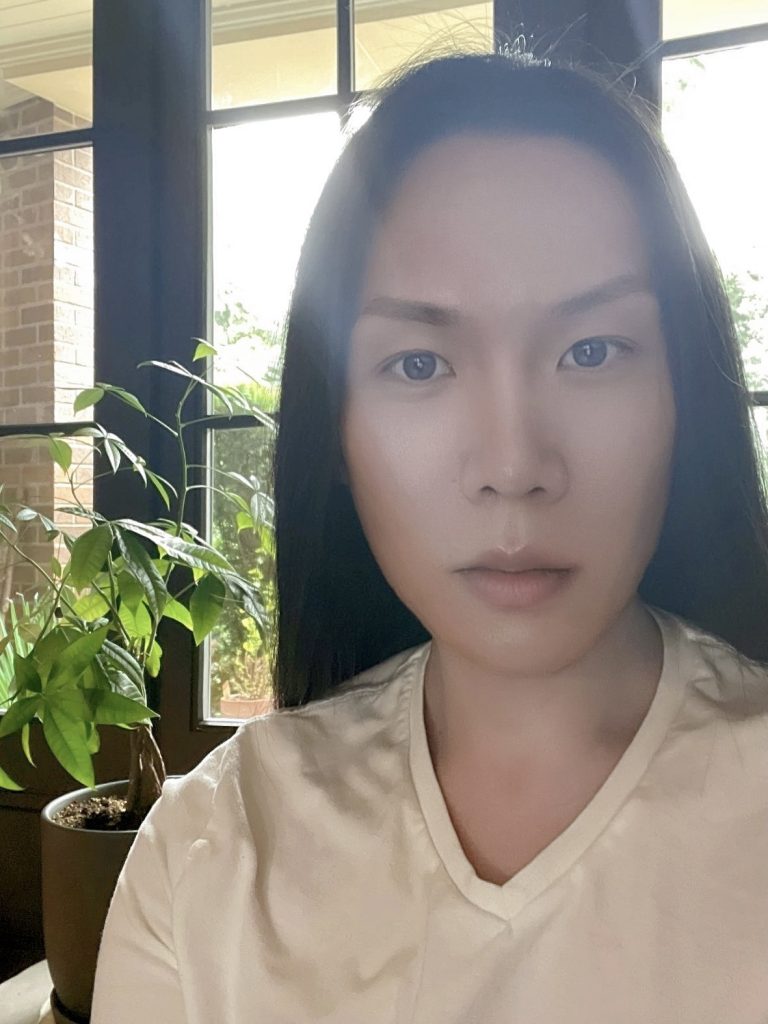 Ken Ku is set to graduate with a Bachelor of Science degree (biology honours, chemistry minor) but that's not where university started for him.
While Ken had a strong focus on science in high school, he was recruited to a US art school where he earned a degree in photography and print making.
"It was the right decision for me at the time and it allowed me to be a better writer."
Recognizing that his real passion was in science, Ken returned home to Coquitlam and began his UFV journey into the sciences.
At the end of Ken's first semester Dr. Golfam Ghafourifar, a UFV chemistry professor, was recruiting students interested in working in research.
"In my previous degree, I also focused on the research aspect of how art impacted people, how they appreciate it, or how they connect with artwork. It got to the point where I wanted to focus more on the research aspect and less on the art, which is when I decided to come back to school for a second bachelor's degree and register for sciences," Ken recalls.
Working with Professor Ghafourifar allowed him to discover his research strengths.
"The way she guides the research is really helpful for me. In the beginning, I thought, 'this is an opportunity. I'm going to take it and see if I'm any good at it. I discovered that I was actually quite good at it, so I continued."
His first project was to compare processing molecules.
"We looked at the cross-linking reaction of an enzyme using formaldehyde and compared it to a more industry-standard processing molecule, glutaraldehyde. Golfam's work used glutaraldehyde, but the reaction was very fast. We wanted to slow down the cross-linking so it wouldn't clog as easily when we automated the method with instruments.
"Our process worked. This meant we were able to do some optimization and statistical analysis to optimize our online method using the capillary electrophoresis instrument to fabricate an enzyme reactor. We want the enzyme to still cross-link so it forms a mass inside the capillary but without clogging the tiny opening. Then we could use statistical modeling to estimate how much of the enzyme was immobilized within the capillary."
While this project is far from complete, working in this capacity has validated Ken's decision to go back to school.
"I really wanted to move towards the research field. This experience has really assured me that I'm where I belong."
Ghafourifar has high praise for Ken's research skills.
"I have had the opportunity to follow Ken's progress closely since 2019. Ken has superb research skills, participating in numerous projects during his time in my research group. This is evidenced by his impressive presentations in several conferences, and his several well-deserved awards during his time at UFV."
Now in his fourth year, Ken still works with Ghafourifar.
"I really enjoy the research I'm working on with her, so I feel really fortunate to be involved and eager to continue doing research. The work fits with what I'm interested in, specifically applications in cancer research, cancer diagnostics, and other diseases."
He appreciates the opportunity to be involved in hands-on research.
"I can put the knowledge I've learned in lecture into practice. Research has allowed me to think outside the box and come up with my own answers. I know one of my strengths is to think on a problem and solve it. I'm not a good exam-taker so research has let me flex those muscles and not just be memorizing facts," he notes.
As Ken submits grad school applications, he is confident his work as a research assistant will increase his chance of admission.
"The grants I've won, presenting at conferences, and a journal article on the way will all be beneficial.  Had I not done research but still had the same GPA, I don't think I would be as appealing as another applicant who does have research experience."
Ken recommends that students contemplating research give it a try.
"You would never know if you're suited for research unless you tried it out. All of the professors at UFV are very approachable so if you want to know more about their projects, just talk to them!"