The Keeping in Touch section of UFV's Skookum magazine features brief updates from a variety of alumni. We couldn't fit every submission into this year's print edition, so here's an extended online version.
Sheetal Deo (BA '11)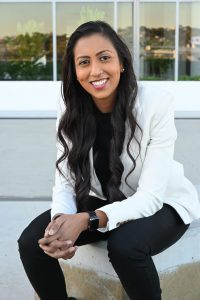 When Sheetal Deo (BA '12) felt the call to become a lawyer after graduating from UFV, she headed Down Under and completed her Juris Doctor, Master of Laws, and a Graduate Diploma of Legal Practice, all at Bond University in Queensland, Australia.
Sheetal may be a lawyer by qualification, but she is an advocate by choice. She is passionate about leveraging platforms and privilege to amplify under- represented voices and experiences and improving access to education and legal services. She occupies several roles which she uses to facilitate her passions and drive social impact. After three years in private practice, Sheetal realized that the traditional law firm model was perpetuating access to justice issues for the 'missing middle,' so she started her own practice —Shakti Legal Solutions.
Shakti Legal  Solutions is an innovative, low-bono legal triage service. Sheetal created Shakti to engage individuals, law firms, and the community at-large to assist with bridging the justice gap. She is also an adjunct lecturer with the College of Law in Queensland. When Sheetal isn't advocating on behalf of underrepresented and marginalized communities in the legal sector, she is advocating on their behalf for social justice and inclusion.
To this effect, Sheetal is the founder and lead collaborator for The Diversity Collective, a social cooperative aimed at creating safe spaces to
learn, grow and heal. TDC offers training and consulting services to help individuals and organizations better understand systemic and
social structures underpinning 'diversity and inclusion' work.
TDC couples lived experience with political science and leading research to create educational resources. This not only improves impact,
relatability, and connection, but remunerates people from diverse backgrounds for sharing their experience for the benefit of others' understanding andallyship.
Sheetal attributes the foundation for this initiative to her undergraduate studies in political science and philosophy at UFV.
Outside of these roles, Sheetal volunteers her time as the co-founder and President of Ethnic+ Inc, a not-forprofit member association aimed at supporting and championing diversity within the LGBTIQA+ community.
Ethnic+ aims to bridge gaps in awareness, understanding and education between diverse members of the LGBTQIA+ community and their allies by providing a safe place to share stories and teachable moments.
Sheetal is also the State Director (Queensland) for Out for Australia, a national organization aimed at providing support for LGBTIQA+ students, and serves on the management committee for the LGBTI Legal Service, a community legal centre providing legal assistance to the LGBTIQA+ community.
—
Aieisha Luyken (BKin '15)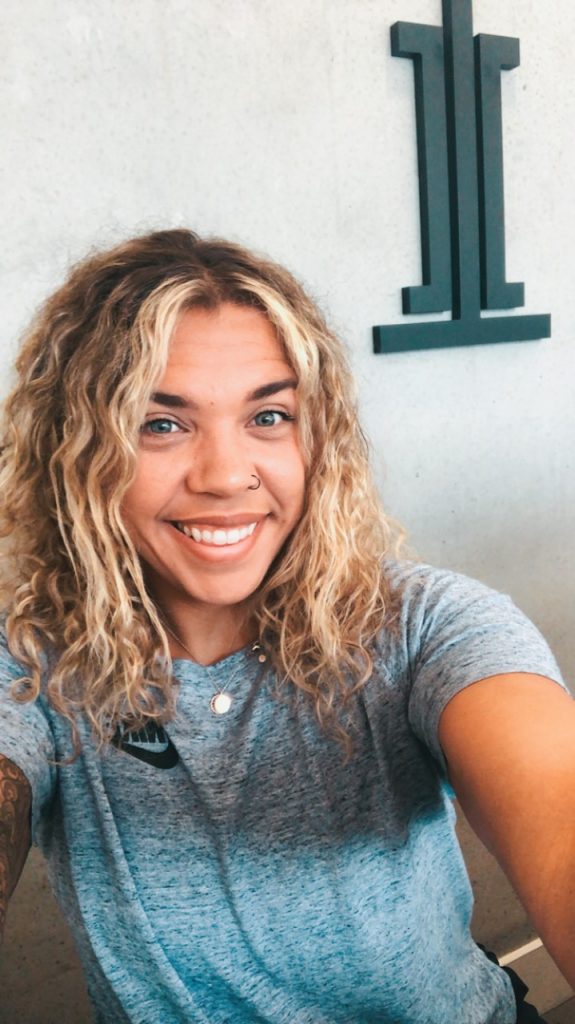 Aieisha Luyken (BKin '15) was a standout player on the most successful version of the UFV women's basketball team to grace the gym in the USPORTS era. And she has continued to be a key part of the program since graduating.
She and her teammates advanced to the CIS regionals in 2011 and 2012, earned a pair of Canada West medals (bronze in 2013, silver in
2014), advanced to the CIS Final 8 national championship tournament twice (2013 and 2014), were ranked number one nationally, and won the
program's first CIS (now USPORTS) medal, a bronze, in 2014. Along the way, Aieisha was twice named a Canada West conference all-star.
After wrapping up her athletic eligibility in the spring of 2014, Aieisha was back on the Cascades' bench that fall while completing her kinesiology degree, joining her dad Anthony on the assistant coaching staff.
She hasn't been an official member of the coaching staff for all of her seven postplaying-career years — she took a two-year break, for instance, as she earned her registered massage therapist (RMT) credentials. But her impact on the program has been uninterrupted — even when her schedule did not allow her to be at practice, she's served as a mentor for Cascades point guards.
In recent years she's rejoined the coaching staff on a more formal basis, even reorganizing her professional life to do so.
She lives in Vancouver and works there two days a week; the other three weekdays, she runs her RMT practice
out of Iron Cycle Club in Abbotsford, and structures her appointments around Cascades practice times.
She has also joined her dad Anthony on a coaching trip to the Nis'gaa Valley in northwest B.C. For three days, they worked with different age
groups of kids and coaches from morning to night, sharing their love of basketball.
—
Poppy Johnson-Renvall (BA '99)
Poppy Johnson-Renvall (BA '99) currently holds the position of Director of Libraries at Central New Mexico Community College (CNM) n Albuquerque, New Mexico. After working as an ESL teacher in Japan she went on to earn her Master of Library Science degree at the University of British Columbia in 2005. Poppy then went with her husband Brian Renvall (BA '99) to Portales, New Mexico where he earned an MA in anthropology and where she took the position of Director of Media Services at the Golden Library at Eastern New Mexico University. After two years there, Poppy moved into the position of Library Director at Mesalands Community College in Tucumcari, New Mexico. These positions gave her the experience to become first the Associate Director and then the Director of Libraries at CNM. A long-time member of the New Mexico Academic Library Association, Poppy served as its president in 2019. Working closely with numerous stakeholders, Poppy helps with statewide issues which revolve around dealing with funding, implementing projects, the sharing of resources and collection development. Poppy feels that the well-rounded liberal arts background provided through the history program at UFV prepared her for her position in academia as well as for life.
"I love New Mexico but I do miss the beauty and the green of my Fraser Valley home and hope to move back in the near future with my husband and daughter."
Sandra (Sandy) Moulton (BFA '11, Dip GDD '14)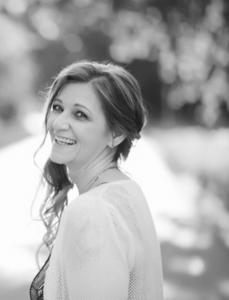 In her own words, Sandy was something of a late bloomer. She embarked on her Bachelor of Fine Arts degree at the age of 43. However, despite her unconventional start in higher education, a spark was lit and after crossing the stage for the first time 10 years ago, Sandy went on to become one of the first students to join the new Graphic and Digital Design program at the Mission campus, adding a diploma to her name.
Despite her reservations about entering the graphic design workforce amid much younger competition, Sandy had no trouble putting her skills to great use. Her clients and assignments have been varied, and range from sole designer at a golf course, production artist in advertising, work for a commercial real estate firm and illustrator for two children's books. She is perhaps most proud of her private commissions and also the rebranding of a formerly franchised coffee shop in Langley to a new independent business. Seven years on, Sandy's work at The Joy of Coffee in Murrayville Square has stood the test of time — and the lattes aren't bad either.
Like many others, Sandy has felt the pinch of COVID-19 and is on the lookout for her next project. But she remains optimistic.
"I am confident that I will once again land that job that will utilize everything I've learned from my time at UFV. Here's to more creative adventures to come!"
Noah Arney (BA '07)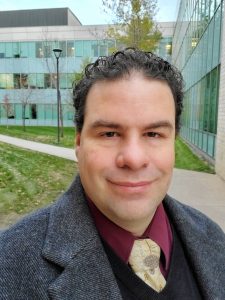 When Noah Arney graduated from UCFV (BA '07), the university-college was gearing up to become a full university the following year, and he was off to UBC to become a high school teacher. After teaching for a while he changed careers and has been a student-affairs professional for over a decade, working in Vancouver and Calgary. In that time, Noah has worked as an academic advisor, career advisor, associate registrar, program administrator, and work-integrated learning coordinator. He's currently finishing up his MEd in educational research at the University of Calgary. He recently became a faculty member at Thompson Rivers University and moves back to BC this summer.
With TRU he will be supporting students in their career development individually, through workshops, and teaching classes, as well as continuing his research in career development, work-integrated learning, and skills development. Noah works to implement more relational and qualitative concepts in career development through his practice and research, and sees career development as being just a different aspect of our whole selves.
Noah was very active on campus, being part of the Cascade, SUS, various clubs, and Student Life. He met his wife through the English Students Association, and they now have one child.
Rebecca Kessler (AA '06)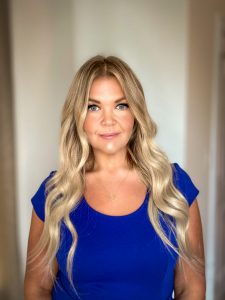 Rebecca Kessler (AA '06) furthered her studies at Simon Fraser University, completing her communications degree in 2009. Over the past decade, Rebecca has developed leading communications strategies and practices for health care, governance, and Indigenous organizations. Rebecca currently works in local government and oversees civil engineering and community development-related communications. She is a certified public engagement specialist through the International Association of Public Participation. She resides in Chilliwack, and in her free time, volunteers with the International Association of Business Communicators helping further the industry. She enjoys exploring all the Fraser Valley, and beyond, has to offer.
Julie Bishop (Cert Architectural Drafting '09)
Julie understands the pressures of entering the workforce during a global crisis. When she graduated with her Architectural Drafting certificate in 2009, the global recession was taking hold. It took her 18 months, but Julie secured a mechanical drafting position with Valley Countertops in Abbotsford, and 10 years on, she is still very happily employed there.
The company manufactures countertops for Home Depot from Vancouver Island to Manitoba and has been featured on the TV shows Love It or List It and Worst to First. Julie reviews and programs work orders using AutoCAD and several software programs for the CNC machines to read. Julie appreciated the mechanical, surveying and electrical components of the Architectural Drafting program, in addition to the architectural focus. Her learning has continued, and she now holds a Red Seal in automotive parts and warehousing.
"I ended up in the job that was suited to my natural abilities. It has been 10 years with this company and I am very happy and content in my role as product technician in the engineering department."
Courtney Claggett (BSc Kin '13)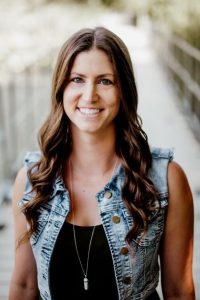 Since her graduation from the BSc Kinesiology program at UFV, Courtney established her own business, CMC Fitness Consulting, where her vision is to help women realize their potential for exercise during and after pregnancy. As a certified pre- and postnatal coach and postnatal fitness specialist, Courtney works with women at all stages of the reproductive spectrum, from those who are trying to get pregnant up to and including women who had their children years previously. Courtney provides one-to-one coaching as well as a three-month postnatal program that is more self-led and group workshops on Connecting to the Core and Pelvic Floor. She lives in Agassiz, BC.
Christopher Pascoe (BSc '10)
Chris obtained his Bachelor of Science degree from UFV in 2010 with a major in biology and a pre-medicine concentration. After completing his BSc, he obtained his PhD from the University of British Columbia in the department of experimental medicine with a thesis focusing on the mechanical properties of airway smooth muscle in asthma. Post-doctoral training followed at the University of Manitoba in the department of physiology and pathophysiology with a focus on understanding the role of oxidized phospholipids in asthma. In 2019, Chris was hired as an assistant professor at the University of Manitoba, in the department of physiology and pathophysiology, where he now runs a lab that focuses on understanding the role of the early life environment in asthma pathogenesis and how the lungs use lipid mediators to coordinate cellular function. This work is funded by grants from CIHR and NSERC.
Kristin Janzen (AA '05, BA  '07)
We hear time and time again that you never know where your studies will take you, and Kristin Janzen is living proof of that. From international peacekeeping studies in Brussels, to accounting for start-ups in LA, UFV has been a constant in Kristin's education and re-education over the years.
Kristin's studies at UFV have taken on many forms. After graduating in 2005 from with an Associate Arts degree in Latin American studies, Kristin found herself bitten by the travel bug. A year out followed, during which time she lived and worked in Bavaria, perfecting her fluency in German, before returning to Canada and UFV to complete a BA in social anthropology in 2007.
More travel followed Kristin's graduation in 2007, with her acceptance into an international MA program at the University of Kent, England. Kristin studied international conflict analysis and focussed her dissertation on the privatization of peacekeeping.
Following the completion of her master's degree in 2009, and with the global recession in full swing, Kristin took an internship for a global security think tank in Brussels and found herself managing their annual conference budget, which was, in her own words, "something I had no business doing. I taught myself how to use Excel and discovered there was a new world in numbers where I could solve problems."
Unexpected it may have been, but this career re-routing proved beneficial when she returned to Canada, as the pinch of the recession was being felt in the field of diplomacy and international relations, with opportunities becoming scarce. UFV beckoned once more, and Kristin returned to UFV for some accounting courses before working her way through accounting roles at COBS Bread and the City of Chilliwack. "I am very grateful for those work experiences; I had wonderful mentors who encouraged me to continue pursuing the field."
Kristin again left Canada in 2013 to move to San Francisco and began a five-year stint working at Anchor Brewers & Distillers. For the last three years, she has been working at a finance and accounting consultancy that focuses on helping early to mid-stage start-ups grow their brands and become successful, and she's loving it. "Even in accounting, every day is different, and I get to continually find creative solutions to the challenges that many start-ups face."
In her free time, she likes to bake and cook, cycle and hike. But her taste for travel remains strong. "I'm hoping to start traveling again when it is safe."
Shannon McConnell (BA '12)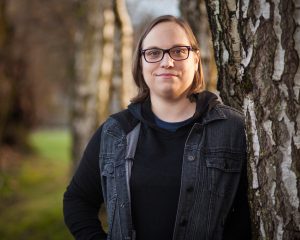 There's a lot to be said for the inspirational influence of quality instructors. For Shannon McConnell, the infectious enthusiasm and passion within her faculty certainly rubbed off, opening her eyes to the world of creative writing and setting her on the path to extensive post graduate studies.
Shannon is currently pursuing her PhD in Cultural Studies at Queen's University, having completed first an MFA Writing ('17) then MA History ('20) both at the University of Saskatchewan.
"My time at UFV really helped me to see what was possible, that my education did not have to end with a bachelor's degree. The skills and knowledge I gained while at UFV directly prepared me for graduate work and has continued to inspire me throughout my research and studies now."
Today, with a recently published debut poetry collection, The Burden of Gravity, through B.C.'s Caitlin Press, Shannon credits her undergraduate studies at UFV with solidifying her love for creative writing.
"I was able to test out multiple genres that I had never considered before, which only helped to further ignite my passion for writing. UFV really provided the base for all my other academic and writing endeavours to grow from."
Her words of advice to current students? Take the time to reach out and build relationships with your fellow students and faculty. They are a wealth of knowledge and are so crucial to the academic experience. "Being part of a community is so valuable, especially in undergrad when everything seems overwhelming. Have study groups or just go for drinks after class. Those connections and friendships are what you will take with you into your career and hold close to your through your life."
Natalie Alves  (Dip GDD '17)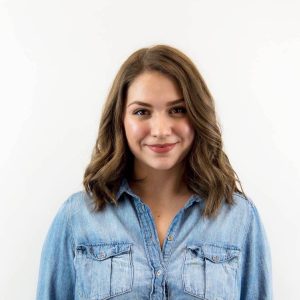 Natalie's graphic design skills have taken her far. About 6,000 miles to be precise.
Having graduated from UFV's Graphic and Digital Design program in 2017, Natalie was happy to return to the freelancing she had dabbled in prior to graduating, embracing the lifestyle with its fast pace and ever-changing challenges. "I learned quickly how entrepreneurial you have to be in the creative industry and freelancing taught me many of the lessons I still live and work by today."
In 2018, with the flexibility of freelancing in her back pocket, Natalie and her partner relocated to the UK in search of a new adventure, and quickly fell in love with England. A new opportunity beckoned in October the following year, with a graphic design position at Twinkl, an educational publishing company. As the daughter of a teacher, and with her background in freelance design and illustration for children's literature, it was perhaps no surprise that Twinkl's mission statement "we help those who teach" resonated with Natalie.
Based within the international department, and with a noticeably unique accent among her British colleagues, Natalie soon transitioned to supporting the company's Canadian operations, where she took on first social media and newsletter communications, then other marketing duties to enhance market growth back in her homeland. She was obviously doing something right, as the Canadian market grew faster than anyone anticipated. By the end of the year, Natalie was promoted to the position of  Twinkl's country manager for Canada.
Now, with a full-scale production team on board, creating a localized product for Canada's multiple curricula, Natalie is proud to have reached the milestone of 1 in every 50 Canadian teachers subscribing to a Twinkl membership.
Today, Natalie feels grateful for the education she received at UFV, and the diverse curriculum covered by the GDD program, which equipped her for the fast-paced and entrepreneurial environment in which she now thrives. "I am so proud that using my Graphic and Digital Design diploma, the right opportunities and a lot of hard work, I can help teachers and countless Canadian children every day."
Dr Robert McKinnon (Assoc of Arts '88)

Robert McKinnon's Associate of Arts degree at UFV back in 1988 was the beginning of a remarkable journey. Following his graduation from UFV, and then post-grad studies at SFU, he embarked on a 26-year career in the military, serving as a combat engineer. Since his retirement from the military, Robert hasn't slowed down. In fact, he's done quite the opposite.
Robert has been busy serving as the President of Calgary 55 Plus Games Association, as the Sgt-At-Arms and the Cadet Liaison Officer of his Legion. An avid athlete, he competes in many running races, usually more than 25 every year including track. Robert counts leading Team Alberta in winning the 55 Plus Games in St John, New Brunswick in 2018 for the first time in 20 years among his achievements.
Today Robert is updating his officials' and coaching credentials with Athletics Canada while he awaits a return to some kind of normalcy post-COVID. The pandemic changed the face of competition and brought other volunteering to a sudden stop. Races that he'd registered for have now become virtual, and Robert has had to adapt to this form of competition. But it hasn't slowed him down.
"I set a personal best time at age 65 doing a 5 km run (see the photo). It was like being young again."
Robert fondly recalls his time at UCFV from back in the day. "Doug Gibson was the reason one of my degrees is Geography; likewise, my history and anthropology were thanks to Bob Smith and Dave Wyatt. Barbara Bate treated me wonderfully as first a volunteer tutor, and later one of her instructors. Bertha Solvey was a wonderfully supportive assistant in our department. I think of them all very favourably still."
Matthew Dirks (BA GDS '14) & Kenzi Dirks (BA '13)

Matthew Dirks was the winner of our recent Alumni Reconnect contest.
Matthew is  part of the leadership team at Communitas Supportive Care Society, a charity headquartered in Abbotsford and serving individuals with mental health challenges, developmental disabilities, and acquired brain injuries in the province of BC.
"I oversee a group of our management team for several programs, am involved in launching social enterprises, and also lead our quality improvement strategy for the organization. I'm happily married to a fellow UFV alumnus Kenzi Dirks (BA '13) and we live together in Abbotsford. We have a 1-year old girl and are expecting our second child this December."