March 15 marks one year since UFV announced a shift to a remote learning model for the remainder of the winter semester due to the risks associated with the COVID-19 pandemic, which was officially declared on March 11, 2020.
This massive shift to studying, teaching, and working from home for the majority of UFV employees and students has been a challenge for everyone involved. Those whose work or studies require them to be on campus also face a new reality of safety protocols and culture change.
We asked the UFV community to share their thoughts and experiences after living with this new reality for one year.
Here are some responses:
Jumping for joy at the prospect of restrictions easing
Beverly Jones, UUP professor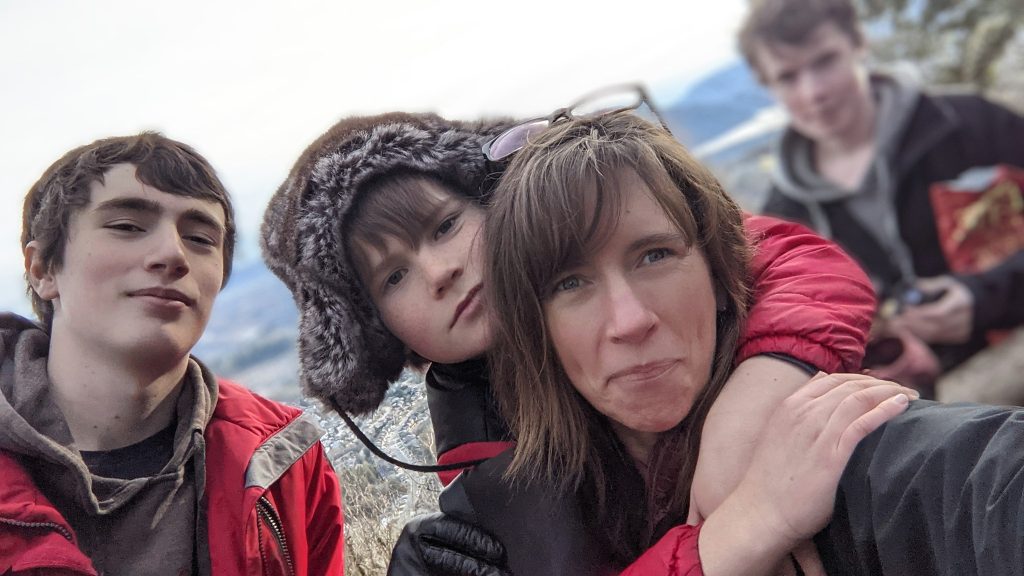 It's almost been a year since that Friday the 13th last March… oh, I can't wait to hug everyone and dance with everyone and be with all of you in any combination or size of group that we choose!
I am so grateful to everyone for self-restraint and self-deprivation and wearing masks and making so many caring choices for the health and safety of everyone.
I have so much respect and admiration for my sons being so resilient and good-natured about a pandemic altering a year of their childhood/adolescence. We've gone a little stir crazy at times, but they've been such good company. We've made a lot of tea for each other this year.
To my adventure friends: thank you for all the laughter and conversation and philosophizing during our physically distanced but oh-so-connected walks, bike rides, hikes, and paddles. Darn we are fit and strong now!
To UFV: thank you for making sensible choices and caring about everyone's health and well-being during this strange year.
Feeling so much love and so much cautious excitement!
_________________________________________________________________
Hanging in there with the support of family, spouse, friends and dog
Caitlin Garfias-Chan, Bachelor of Integrated Studies student.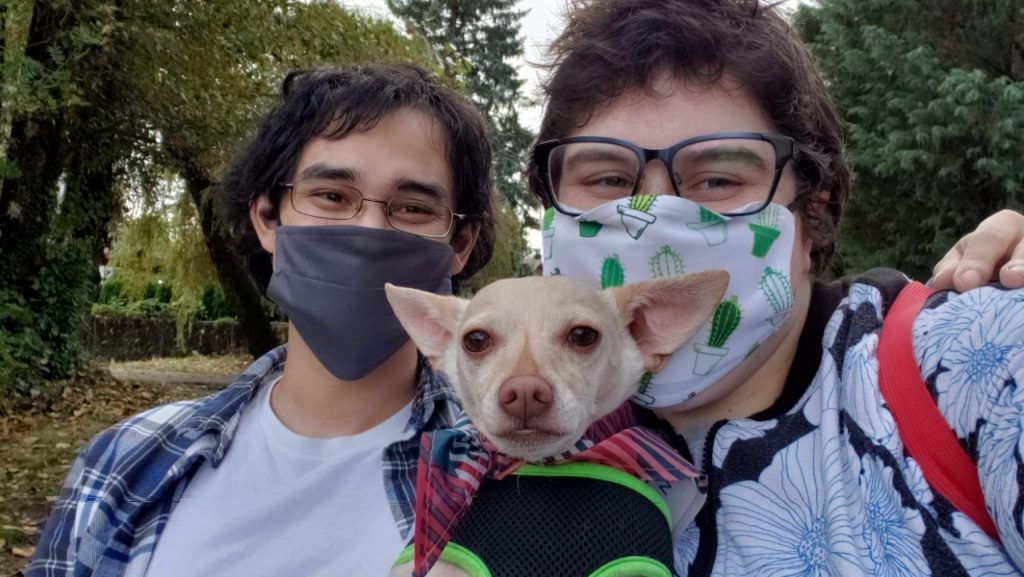 During the pandemic, I could no longer see my friends or family regularly. It went from weekly visits to months without seeing one another. The biggest challenges for me included being temporarily laid off from my job (still am) and moving out of a toxic situation.
My husband and my dog have been there for me since day one, and I could not be more grateful. Messaging friends and arranging video calls have always brightened my day.
Coping strategies I have used throughout the pandemic have included mindfulness practice, messaging friends and family often, and deleting social media apps and news apps off my phone. I also found a love for baking and reading whenever I have a break from schoolwork.
Being on the autistic spectrum also meant coping with change in routine and adapting to change. Self-compassion, patience, self-care, and feeling the emotions I need to feel during this time while still recognizing there are still things to be grateful for.
_________________________________________________________________
Going it alone and wishing for support
Navigating motherhood without the village of relatives and friends our children need to thrive was my biggest challenge.
_________________________________________________________________
Welcoming a baby in social isolation
Maggi Lang, Bookstore employee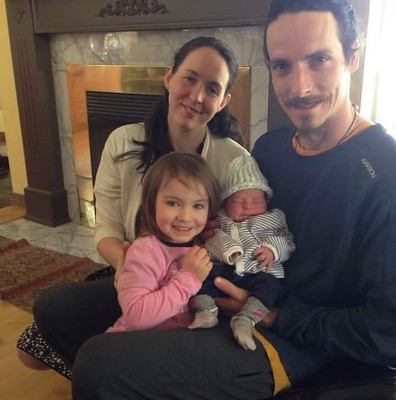 I've been on doctor-mandated maternity leave as of March 20, 2020. I waited almost a month at home for our second little one to join us, and the lack of friends and family for this whole pandemic year has been difficult, but we've been talking to our loved ones often and trying to be busy.
We've seen loss. That has made it so I've had to explain death and illness to my toddler. I've had to have conversations with her about social responsibilities and fear. I've had to brush up on my cognitive behavioural therapy, because explaining this in the midst of grief was hard.
Hearing how hard it's been for my coworkers to have to go from brick and mortar bookstore operations to completely digital overnight and the further complications that have arisen and their perseverance has given me pride in my workplace and a sense of anxiety to return.
I've learned to be gentler to myself. I've learned to give myself the emotional space I need. These two things have been my biggest coping strategies.
Be kind.
_________________________________________________________________
Adapting to the random unpredictability
Rajdeep Singh, Bachelor of Business Admin student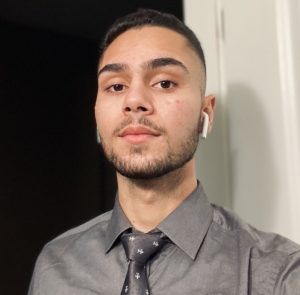 The uncertainty that coronavirus posed over our lives be it financial, physical or mental health has heightened our craving for security. As a coping mechanism, we human beings have learned to embrace the uncertain and not focus on what we cannot control. This randomness in life has challenged how we adapt to unpredictable times. This calls for little adjustments in life to avoid burnout and face the challenges with confidence.
The biggest challenge for me was to accept the uncertain and focus on things that are within the control. This challenge was spotted early on and made me realize a positive attitude and taking care of our emotions are what we need.
I used help of UFV resources such as the Art Therapy program and doing journaling to avoid burnout and find a sense of peace. Feeling overwhelmed and stressed are early physiological signs the body gives that it requires immediate attention to avoid bigger problems such as depression. To address these emotions required self-awareness to understand my tendencies across difficult situations and to stay firm, kind.
The other challenge was to cope with discomfort. I used a self-care checklist to keep me in alignment with myself. It led me to positive results when I stopped procrastinating and micromanaging people at work or home.
Transitioning to a remote learning environment was a massive adjustment in the way education was delivered. Reassurance from professors, having whipped coffee before attending lectures, getting plenty of sleep and relaxation time that helped manage diverse emotions. It made us grateful for the things that we took for granted and made us even stronger in terms of resilience.
Lastly, the pandemic made it clear how important it is to connect with people around us and help them adjust as well because some people might not have that support system to rely upon. Even though pandemic was a tough time for everyone, it highlighted the importance of empathy, positive attitude, and support.
______________________________________________
Rebecca Warkentin, BA Adult Ed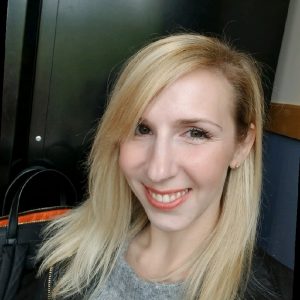 I miss the social aspects at work and the winter has been difficult with shorter days and more rain. Making a point to get outside when I can has helped immensely. Also reaching out to friends on the phone or video chat has helped me feel more connected.