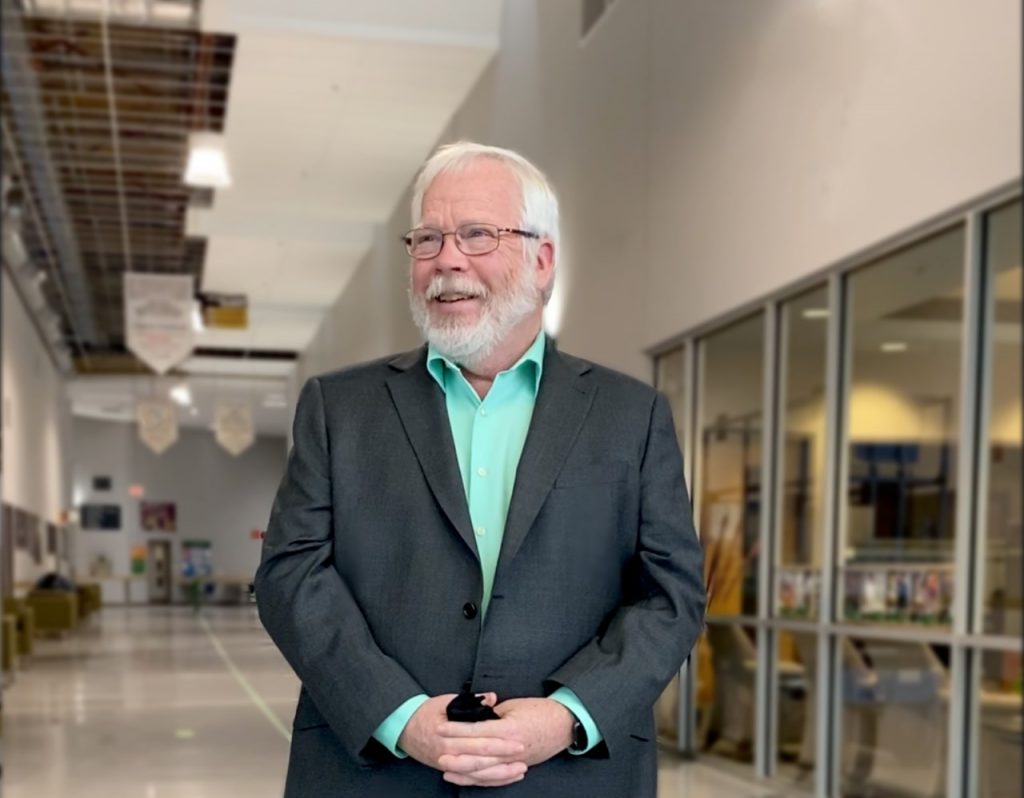 Randy Kelley has been named Associate Dean of Faculty in the Faculty of Applied and Technical Studies at UFV. He begins a   five-year term on March 1, 2021.
Kelley brings extensive experience to the role, having begun his career at what was then UCFV as an electronics instructor in the early 1990s. He was one of the early faculty members teaching at the Career Technical Centre campus from 1995 to June 2005 and part of the move of Trades from the Abbotsford campus to the new Trades and Technology Centre in Chilliwack.
More recently he served as Faculty and Staff Association Faculty Contract Administrator (2013-2016) and Director, School of Trades (2016-2021). He was also Interim Associate Dean, FATS from March to August 2020. Kelley holds a Master of Education from Simon Fraser University as well as an Adult Education diploma and Provincial Instructor diploma (both from Vancouver Community College).
Kelley has been engaged in the life of UFV in a number of capacities, including contributing to UFV's governance. This includes chairing the University College Council (the forerunner to UFV's Senate); serving as a member of UCFV's Board from 2002-2004; and serving on Senate and several Senate standing committees, including the Academic Planning and Priorities Committee. Randy has provided leadership in the area of teaching and learning at UFV, from chairing the Teaching and Learning Advisory Council (2009-2012) to facilitating Instructional Skills Workshops (2005-2012) as well as engaging in curriculum and program development within Applied and Technical Studies.
Externally, Randy has represented UFV at the British Columbia Association of Trades and Technology Administrators (BCATTA) and was the BCATTA representative to the Industry Training Authority's Sector Advisory Group for Institutional, Commercial, and Industrial Construction.
"Randy is a strong advocate for applied and technical education and training, and has worked closely with our regional School Districts, including leading partnerships to deliver Youth Train in Trades programming," notes Peter Geller, Acting Dean for the Faculty of Applied and Technical Studies. "Randy's background and expertise prepare him well for the role of Associate Dean of Faculty as he works to support faculty members in their pursuit of excellence as teachers and academic and professional citizens."