UFV's Centre for Experiential and Career Education aims to help students be career ready
Standing at his desk in a large shared office space surrounded by bold blue walls, Paras Kalra is in his element.
His is a world of IT user support, firewall configuration, and storage and backup solutions.
"You see all sorts of diverse scenarios," he says, purposefully mousing over his latest digital riddle. "Every day — I would say every hour — there is a new issue to solve."
For the 21-year-old UFV student from India, there is no better "classroom" than his third consecutive co-op position at Kerkhoff Technologies Inc. (KTI).
In his role as a support technician, Paras started by handling the support tickets flowing live across the large wall-mounted monitors around the office. Curiosity and opportunity led him to branch out to firewalls and backup.
"I never thought this to be a career path until I joined KTI," he says. "And now I feel like I can learn and grow more in this particular field."
It helps that Paras's boss, UFV alumnus Wim Kerkhoff (BCIS '06), is no stranger to the university's co-op program.
"I was a co-op student myself 20 years ago," says Wim, who also cut his experiential teeth during three co-op work terms. "That company didn't have a room for a fifth person, so I worked from home and just used dial-up internet, logged in and wrote code."
Now his own 13-year-old company serves businesses in six countries around the world and employs 24 people — many of them former co-op students and other UFV alumni.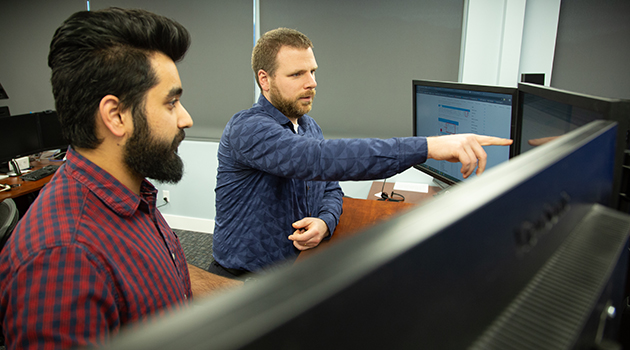 Technology has changed dramatically since Wim's home office arrangement, and so has the pace of that change.
"This industry is growing exponentially, and we need to figure out how to work with young people," Wim says, noting there are big returns in a small co-op investment. "We can mold them to our culture, our values, and our quality."
Student employees don't have to unlearn bad habits, don't overthink things, and will jump fearlessly into challenges, he says.
"They have a lot of energy. And they're happy to show up, do it, and learn."
So Wim integrates junior employees and co-op students into his business model in an industry where senior talent can be scarce.
He realized that even if it takes them double the amount of time to finish a task, it frees up Wim and his senior staff to do activities more suited to senior management.
"So we hand off those things young people can do and let them be heroes, figure out new things, and grow with it because that's how we learned when we were 20 years younger," Wim says.
Wim's company also funds the Kerkhoff Technologies Annual Leadership Award in Computer Information Systems, a $750 annual award for students. "It's wonderful to see alumni like Wim supporting UFV," says Anita Nielsen, Executive Director of Advancement and Alumni Relations at UFV.
His company's hiring, onboarding, and training has become efficient enough that new Kerkhoff employees are on the phones with clients solving real IT issues in just two to three weeks.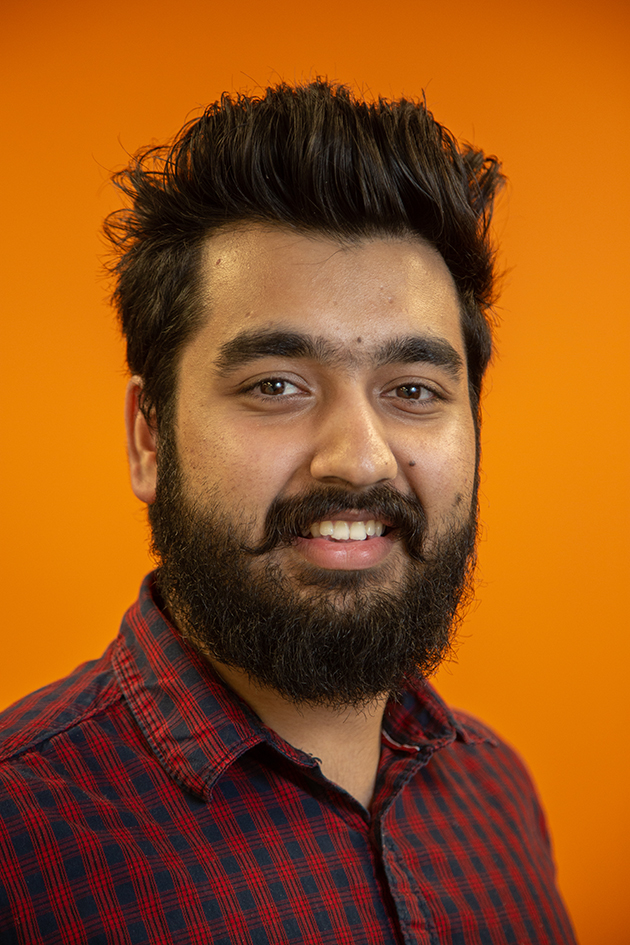 This allows entry-level folks like Paras to get up to speed and start exploring beyond the basics quickly, increasing their education and — at the same time — their value to the company.
Next for Paras: Finishing his studies at UFV, but with a fresh perspective on the future.
"I've seen a new career path with the co-op placement," he says. "If I am given the opportunity, I would like to learn and grow in this field."
One of the biggest changes in students who have completed work terms is an increase in confidence.
Kayla Webster, UFV's Technology Programs co-op coordinator, would know.
She's been in her current role for two years, but has worked in the Centre for Experiential and Career Education (CECE) since 2014. (She started as a work-study student, another program
in the CECE portfolio.)
"It's an amazing feeling being able to help students build up their confidence and feel more prepared for their career in the workforce," Kayla says. "Students who have completed work terms also tell me that it helped solidify their decision to be in that particular program and to pursue a career in that field when they graduate."
On the other hand, sometimes students decide they might like to try something else instead — a realization that is best made before they complete their studies.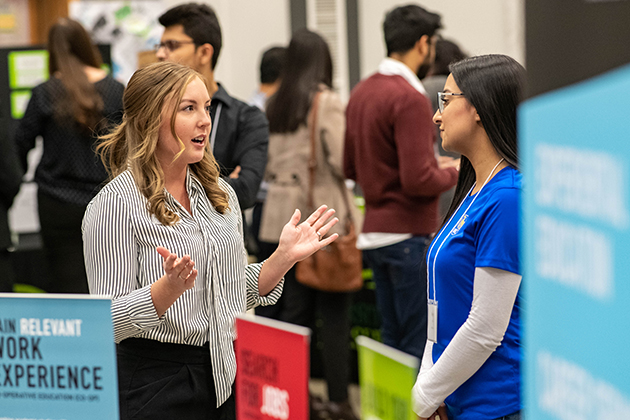 Co-op work terms provide students with the opportunity to get a "preview" of what life would look like in that field, industry, or role, according to Kayla.
And then there's the added benefit of future employment prospects.
"Most of the students that have completed work terms find a job right after graduation or have already received an offer before they are done their program," she says.
The opportunity to network and meet people in their field has as much impact as the learning experience itself.
But the importance of a hands-on experience component can't be overstated. Just ask Shayne Oberhoffner, a multi-concentration UFV Bachelor of Science honours biology student who has completed his co-op designation.
"Experience is the most important thing," he says, adding that students shouldn't pass up experience just because it doesn't fit into the educational mold they've made for themselves.
Shayne wasn't studying to be a plant biologist, yet all of his co-op terms were with agricultural entities.
"They weren't the medical or pharmaceutical labs that I thought I was needing to be in," he says. "However, I was still able to gain experience in the same laboratory, technique, and procedural techniques that I would in a medical research lab."
Shayne found better, but equally translatable, experiences as a research assistant at Agriculture and Agri-Foods Canada and as a specialized lab technician with the BC Blueberry Council.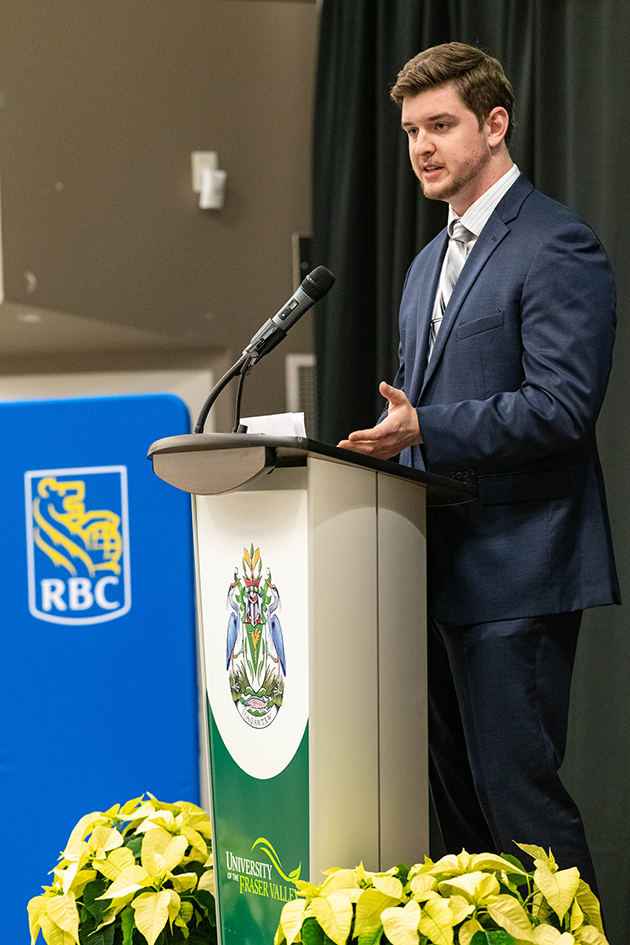 "Transferable skills — both hard and soft — are valued by many employers," he says.
Those positions all turned into part-time jobs and much more for Shayne.
His supervisor from Agri-Foods Canada became one of his co-supervisors in an interdisciplinary research project for which Shayne won awards.
That research gained further attention by a private company in Washington state, and has led to UFV students in biology and chemistry picking up in places Shayne left off.
Furthermore, when he interviewed with different grad schools, they were very interested in his applicable lab experience.
Thanks to his work term practice Shayne can go into interviews with full confidence in his education, and he has the resume to back it up.
In the past, students would often wait until they were well into their fourth year before they started to think about their future careers.
But it takes time to develop any new skill set — including career skills, says Liana Thompson, director of UFV's Centre for Experiential and Career Education.
"What's exciting is that the formation of CECE intentionally integrates career preparation throughout a student's learning journey at UFV," she says. "So CECE is coordinating with academic programming, faculty, and staff to weave career education, skills, and experiential education from a student's first year at UFV through their fourth year and beyond graduation."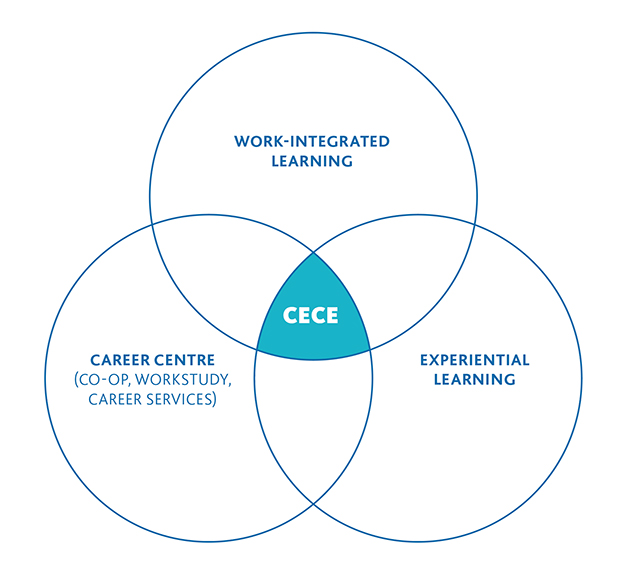 Liana emphasizes that the recent launch of CECE wasn't a rebranding of the Career Centre, but rather the formation of something entirely new.
By intentionally bringing together and coordinating the parts of UFV that prepare students for their future careers, CECE can realize the full extent of those services and match individuals with their best options.
And CECE has shifted these parts from being an optional part of a student's experience to being a core element of a student's education at UFV.
"We want our new centre to help students make the connection, and to recognize that their academic experience has career relevance," Liana says.
Shayne and Paras and the scores of other experiential learners at UFV are living proof of that fact.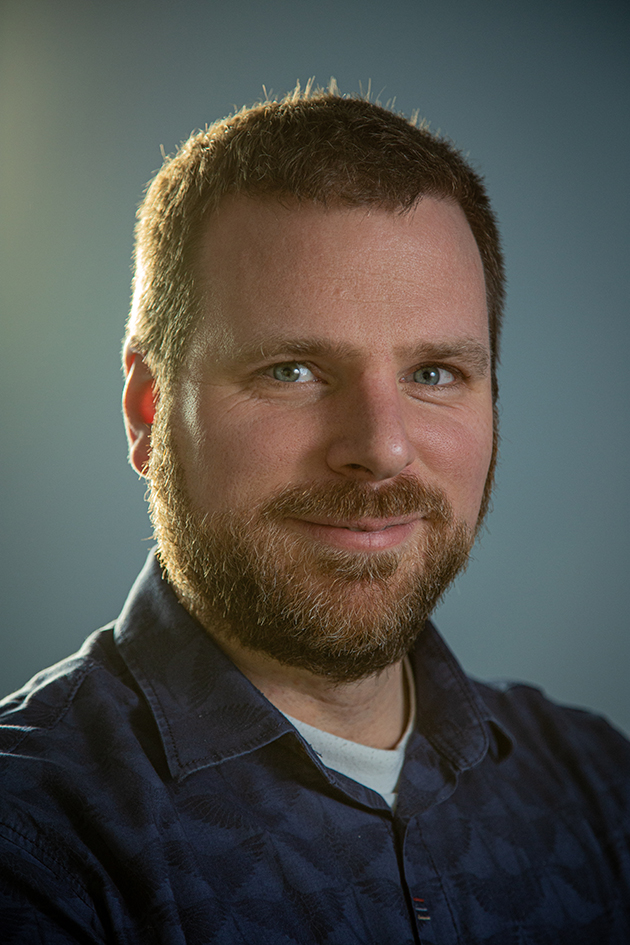 Employers like Kerkhoff Technologies realize tangible benefits from coordinating these experiences with the university. But the real reward is witnessing the transformation of students' lives.
"They're opening up, evolving and growing, maturing, fitting in, and working with each other," says Wim, now founder, CEO, and owner of Kerkhoff.
His own days as a UFV co-op student are long gone, but clearly not forgotten.