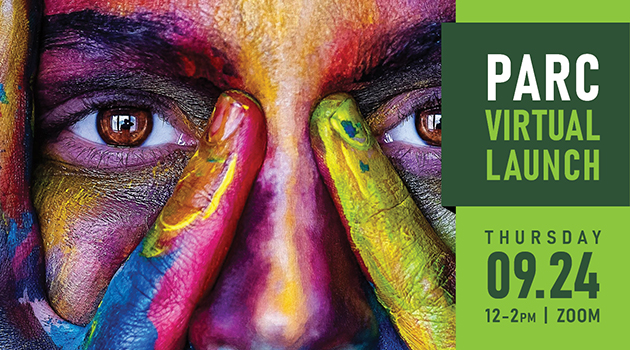 Bob Rae and Steven Point to speak at UFV Peace and Reconciliation Centre launch
The University of the Fraser Valley is bringing two well known social justice advocates together on September 24 to celebrate the launch of its Peace and Reconciliation Centre (PARC).
The virtual launch will be hosted by UFV's Keith Carlson, chair of the new centre, and feature keynote speakers the Honourable Robert (Bob) Rae and the Honourable Grand Chief Steven Point.
This event will take place via the Zoom video app on Thursday September 24, from 12–2 pm. Admission is free and the public is welcome. Register here.
The Honourable Robert Rae is the recently appointed Ambassador and Permanent Representative of Canada to the United Nations (UN). A Rhodes Scholar in his youth, Rae is a lawyer, public speaker, and former politician. He was elected 11 times at the provincial or federal level between 1978 and 2013. His political experience includes a term as Premier of Ontario and service as the interim leader of the Liberal Party of Canada.
Rae became committed to social justice in mid 1970s while a student at Oxford. He has dedicated many years to social justice causes, and has served as chief negotiator and counsel for the Matawa First Nations in Ontario and as a senior fellow at the University of Toronto School of Public Policy and Governance.
The Honourable Grand Chief Steven Point (Xwĕ lī qwĕl tĕl) is the current Chancellor of the University of British Columbia (UBC), former Lieutenant Governor of British Columbia, and a former provincial court judge. Point began his post-secondary studies at UFV in the 1980s, before completing law school at the University of British Columbia. He received the Order of British Columbia in 2017, and holds several honorary degrees, including one from UFV.
Point has many years of experience working with Indigenous groups in his law practice. He also served as Chief of the Skowkale First Nation and as Tribal Chair of the Stó:lõ Nation.
Both speakers have long histories of public service, a commitment to social justice and Indigenous rights. They will bring unique perspectives and insight on what peace and reconciliation can look like at the local, national, and global levels.
The UFV Peace and Reconciliation Centre will be a place for students, faculty, and community to engage in dialogue, research, action, and creative expression on issues of difference and conflict, and to encourage action toward sustained and meaningful peace and reconciliation.
PARC will focus on local, national, and global issues of peace and reconciliation, and serve as a place for collaboration for UFV faculty, students, and community partners.
PARC is the only centre of its kind in Canada and has a distinctively collaborative and interdisciplinary focus.
"PARC will offer important applied learning opportunities for students from across all program areas to jointly explore seemingly intractable community conflicts, often unaddressed because of surrounding controversy," notes UFV Dean of Arts Jacqueline Nolte.
"Through the centre, we will facilitate deep listening and mediation such that all people will feel heard and acknowledged and we will facilitate constructive processes aimed at transforming conflict and building community that is characterised by relationships of trust, social justice, and the celebration of our diverse identities and common humanity.
Dr. Keith Carlson has been appointed chair of PARC, with Benji Vanderpol serving as community co-chair. Carlson is a UFV-based Canada Research Chair, whose expertise and specialty is community-engaged, reconciliation-focused historical research. He has worked extensively with local Indigenous communities for nearly three decades, first as a staff historian and research coordinator for the Stó:lõ Nation in Chilliwack and then as a professor at the University of Saskatchewan and subsequently UFV.
Carlson hopes PARC will serve as a place where people can come to "co-create answers to issues."
He emphasizes that the world's problems cannot be solved by one discipline, or by experts working in silos.
"We need the artists, political scientists, sociologists, and historians working side by side," he says. "That's why universities are so well-suited to these multidisciplinary challenges. We hope to create a space to respond to local, national, and global needs; a place where students, faculty, and community members can come to work together to research and solve these issues."
At the launch event, PARC representatives will also introduce several funding opportunities for faculty, students, and community members. The Oikedome Foundation, administered by the Vanderpol family, is a major funder of the Peace and Reconciliation Centre. A total of $30,000 in funding will be available for faculty researchers, students, and community partners for initiatives related to peace and conflict resolution.
For more information about UFV's Peace and Reconciliation Centre, go to www.ufv.ca/parc.