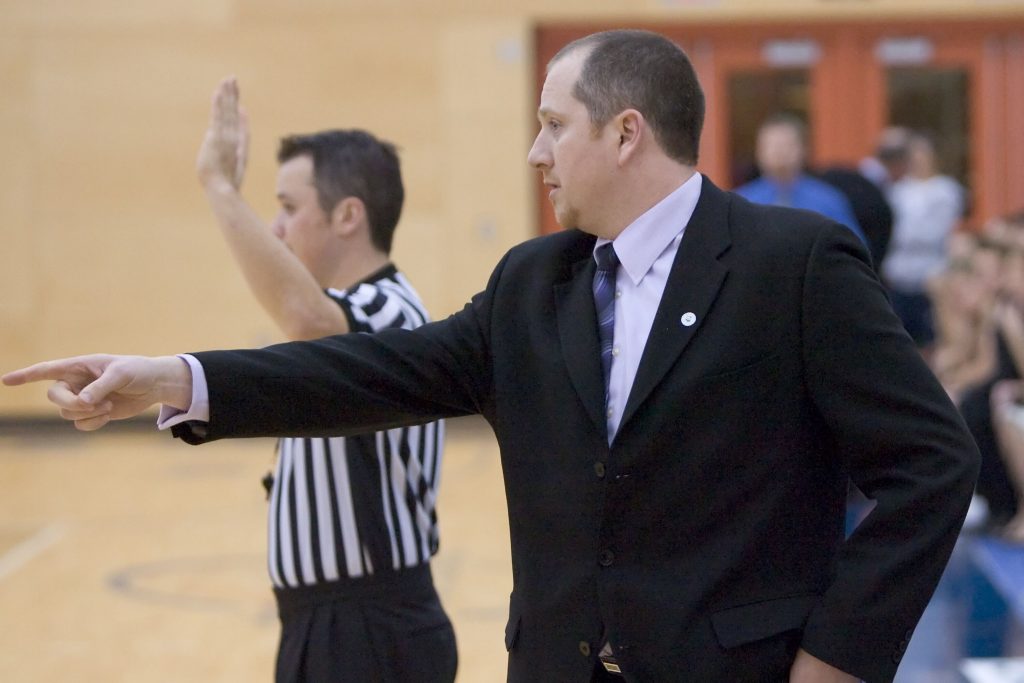 There are a number of angles from which to analyze Al Tuchscherer's longevity in his role as head coach of women's basketball at the University of the Fraser Valley.
The raw numbers paint a picture of sustained excellence: 18 seasons. Three conference championships and eight national championship berths (BCCAA and Canada West eras combined). Four national medals – the most recent, a U SPORTS bronze in 2014. In all, over 100 players coached.
But perhaps a more telling through-line in Tuchscherer's highly decorated coaching journey is family. He met his future wife Denise in 1995 when both were students at UFV (then known as the University College of the Fraser Valley). Daughter Deanna arrived in 2001, and just over a year later, Al took the Cascades' head-coaching reins at the age of 29. Denise served as an assistant coach in those early years, and Al's parents Ray and Pat sat with Deanna — and eventually, younger daughter Julia – in the stands during games.
Fast-forward to the recently completed 2019-20 season . . . Coach Al is still drawing up the plays, but one of the X's on the proverbial X's and O's board is a rookie forward named Deanna Tuchscherer. She's playing for her dad. Ray and Pat sit in the same seats for each game at the UFV Athletic Centre – northwest section of the stands, front row on the aisle, across from the Cascades' bench — with Denise and Julia alongside.
It's been a truly surreal full-circle journey, and it's not done yet.
"It's hard to explain what it means to have your family grow up around a program like this," Al Tuchscherer marvels. "Denise and I have been really fortunate to have UFV in our lives, and all the people we've met along the way.
"The players in our program have helped to raise our daughters. Alumni come back to games now and they see Deanna play, and depending on when they played, they remember her at different phases of her life."
Al Tuchscherer is the winner of this year's UFV Staff Excellence Award —  no small honour at an institution with upwards of 700 staff members spread across campuses in four Fraser Valley communities.
It's a recognition that goes beyond his team's historic on-court success and commemorates a legacy of community impact. UFV women's basketball has worked with groups like Big Brothers Big Sisters, Operation Red Nose, and the Canadian Breast Cancer Foundation over the years, and two UFV players (Michelle Buhler in 2008, Alexa McCarthy in 2013) have won the U SPORTS Sylvia Sweeney Award for outstanding achievement in basketball, academics and community involvement.
"The things the girls do on the court is important, but I believe part of my role is to help them explore different avenues to serve others and evolve as community leaders by the time they graduate," Tuchscherer says.
"I've been so fortunate to have so many of those type of girls become Cascades. In a lot of ways, they're those people already — they bring a community mindset, they share that mindset with others, and then it grows from team to team and becomes part of our program's identity."
The Staff Excellence Award is particularly meaningful to Tuchscherer because he was nominated by former UFV president Mark Evered.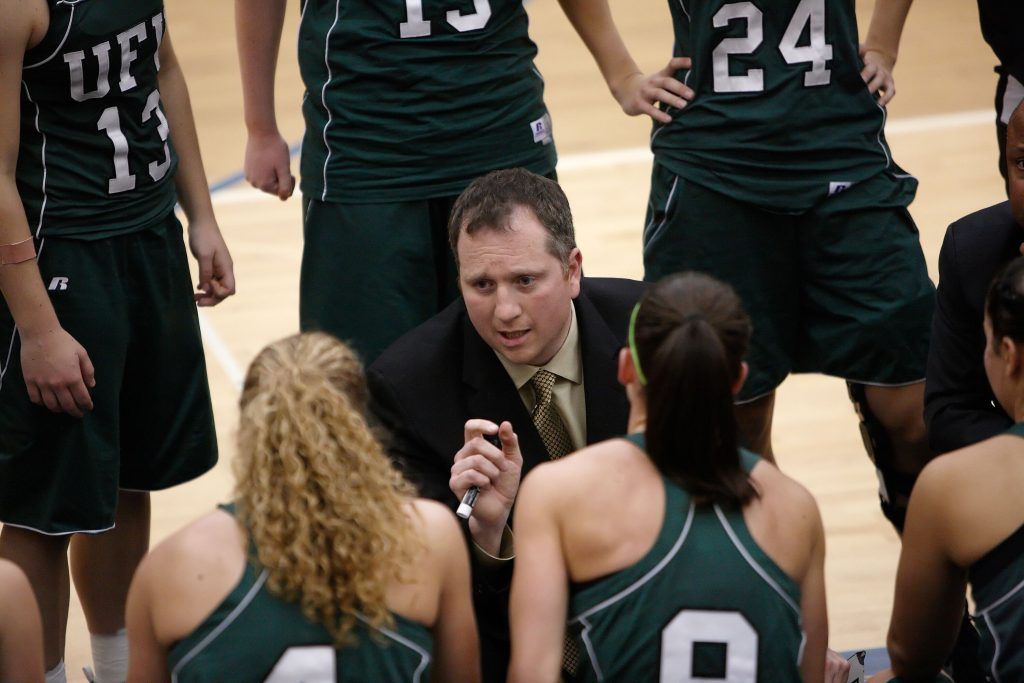 "My time here has been marked by some incredibly supportive presidents," the Pitt Meadows, B.C. product says. "A career highlight for me was going to nationals in Regina in 2013, and who's sitting up in the bleachers? Mark and Skip Bassford (another former UFV president), side by side."
In his nomination letter, Evered wrote that he "learned about this rather quiet, humble man through his extraordinary service to our students, his colleagues and our community."
"To me, what makes him exceptional is the way he mentors our students not just in sport but also in their educational and personal growth," he says.
Sisters Sarah Les and Nicole Hryciw (née Wierks), who played for Tuchscherer, echoed that sentiment in a letter of their own.
"Those who have played for Al know how much he believes in them as players and as individuals outside of sports," they write. "Women want to play basketball for Al, not only for his skill as a coach but who he is as a person. . . . We can always count on him to go above and beyond."
As much as he's already accomplished at UFV, Tuchscherer's competitive fire still burns bright.
"Early on in the BCCAA days, we won a lot of games and that success is plain to see," he says. "But there's times I wish we'd done even more at the U SPORTS level. It still drives me that we're not at nationals more consistently, and we haven't put a banner in our gym yet.
"There's a lot of work that still needs to be done."