Pop culture meets climate change in new UFV science video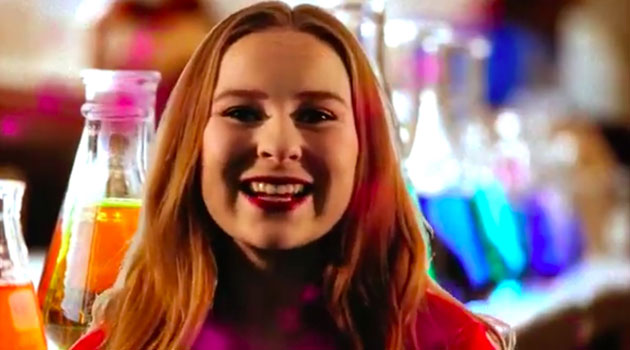 In honour of Earth Day, Faculty of Science communications consultant Carin Bondar created a parody video about climate change, featuring singing by College of Arts student Cambree Lovesey, and cameos by many UFV faculty and students, Dean of Science Lucy Lee, and President Joanne MacLean.
"The art-form of the parody meets the epic challenge of modern times," says Bondar, who was inspired by a Brady Bunch epidode about change. "I wanted to combine my love of pop-culture and science education in a fun way. We also embedded many 'Climate-Friendly Easter Eggs' in the video.
I love to combine pop-culture and science in new ways — and this is a remix of an old song from a TV show in the '70s called The Brady Bunch. The catchy tune will have you singing about climate solutions all day long."

The main purpose of the work is to raise awareness about our day-to-day habits around carbon consumption.
"There are so many things that we can do, large and small. Can you find all 46 of our climate-solution easter eggs?"

Bondar's  Top 10 Things you can do to have a positive impact on the planet:
1. VOTE
2. Empower girls and women, specifically in STEM areas
3. Empower reproductive rights of women and girls globally
4. Stop wasting food
5. Avoid factory meat
6. Avoid meat-heavy diets
7. Consider your use of transportation!
8. Avoid the consumption-based-economy: Reduce Reuse and REFUSE!
9. Support local producers
10. Canadians: Bundle up!

Lyrics sung by UFV Arts Student Cambree Lovesy
Song Mixed by Darren Blakeborough
Written and Produced by Carin Bondar

A Parody of:
Time To Change (The Brady Bunch)
by Billy Meshel and Raymond Bloodworth