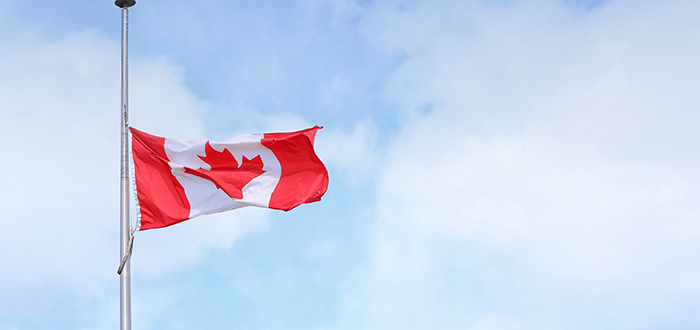 All flags at UFV campuses have been lowered to half-mast today, Wednesday, January 8 until sunset, Sunday, January 12.
further notice in recognition and remembrance of the tragic loss of Flight PS752 travelling between Tehran, Iran and Kyiv, Ukraine.
There has been significant loss of life, including from other Canadian universities, and UFV extends our deepest condolences and sympathies to all those affected by this tragedy.
—
Protocol for Canadian flag half-masting can be found here.