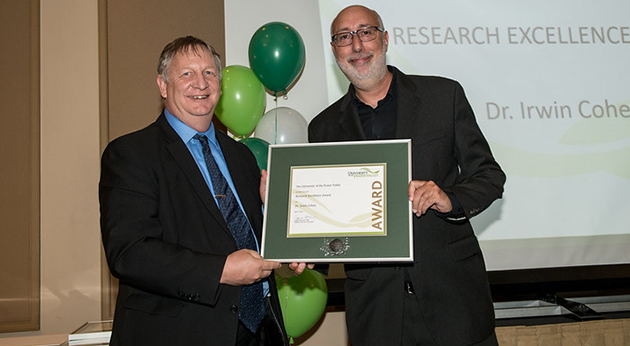 At UFV, we believe in honouring excellence and recognizing outstanding achievement and service.
To do so, we need your help in the form of nominations. Let us know who deserves to be recognized!
UFV is currently seeking nominations for the following awards and honours in the categories of Faculty Excellence, Employee Service Excellence, and Honorary Degrees.
Faculty Excellence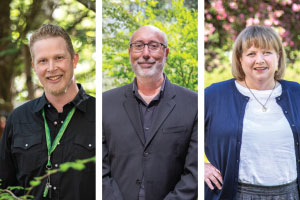 Let a UFV faculty member or lab instructor know they've made a difference. Nominate an outstanding instructor in recognition of their excellence in teaching, research, or service. Nominations for any of the three faculty excellence awards may be made by students, alumni, staff, faculty, or university officers. Award recipients will receive a personalized plaque, a framed certificate, and a $2,500 award, to be presented at a special award ceremony.
Teaching Excellence Award
Recognizes and celebrates faculty excellence in teaching at UFV
Research Excellence Award
Recognizes and celebrates faculty excellence in research at UFV
Faculty Service Excellence Award
Recognizes and celebrates faculty excellence in service at UFV
Deadline for nominations is January 10, 2020. For more information, email us at UFVSecretariat@ufv.ca
Learn more or submit your nomination here.
 __________________
2020 UFV Honorary Degrees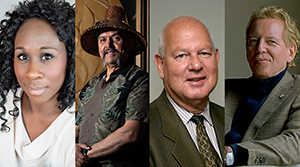 The Honorary Degree selection committee is seeking nominations for the 2020 honorary degrees. In accordance with the Honorary Doctorate Degrees policy, members of the UFV community may nominate individuals for the award of an honorary degree to be awarded at the June convocation ceremonies. Nominations are accepted year round and brought forth each fall. For consideration for the 2020 convocation, we recommend that you submit your nomination by December 15, 2019.
Submit your nomination online or visit our website to learn more about the honorary doctorate process.
 __________________
Employee Service Excellence Awards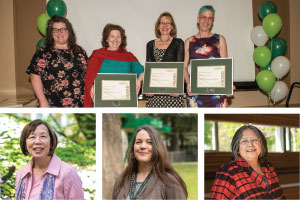 The UFV Employee Service Excellence Awards recognize and celebrate current UFV staff and faculty in three categories:
UFV Staff Excellence Award
UFV Inspirational Leadership Award
UFV Teamwork Award
UFV Service Excellence Awards are presented annually to celebrate UFV staff and faculty excellence in service, leadership, and teamwork that supports the values, mission, and goals of UFV. Check out the link on the Human Resources website to determine who is eligible and how to nominate a deserving colleague by the deadline of February 14, 2020. Award winners will be recognized at an annual employee event and receive a monetary prize. For more information, please contact nancy.scarrow@ufv.ca or local 4065.