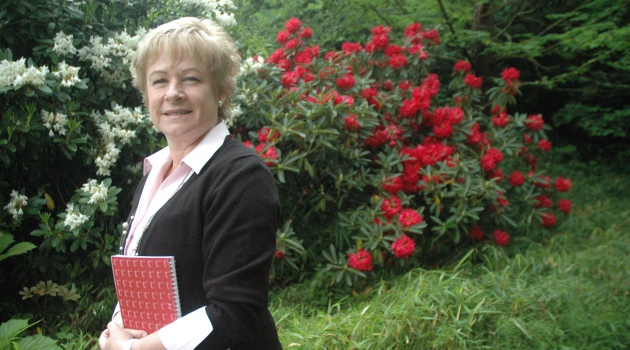 As of September 2019, Dr. Linda Pardy will assume a five-year term as Associate Dean of Students in the College of Arts at UFV.
Dr. Pardy holds a BA in Adult Education from UFV, as well as a Master of Education in community and workplace learning and a doctorate in higher education leadership from the University of Calgary.
Dr. Pardy has been an associate professor in communications since joining UFV in 2007.  Prior to coming to UFV, she held a variety of leadership positions in student affairs, career, and community and corporate education with Kwantlen Polytechnic University. She is one of two original creators of the BC Council on Admissions and Transfer's (BCCAT) premier planning resource, EducationPlannerBC (EPBC), and has provided research, system development, consulting services and project management to the Ministry of Advanced Education and BCCAT over the past 20 years.
Dr. Pardy brings to this position a unique ability to draw on her student affairs, career development, and project management background to design learning that is linked to work/life readiness. Her work is focused on building student capacity towards life beyond university. As a UFV Teaching Excellence Award winner, her integrated approach to student success is recognized for improving inclusion, knowledge transfer, and experiential learning so that all students are prepared to meet their future work/life challenges. Her research and publications focus on transformative learning, student development, Indigenization, internationalization, and teaching and learning practices that enable underrepresented student populations to experience success and flourish.
Dr. Pardy believes that UFV's BA degree is well positioned to become a leader in fostering interdisciplinarity and providing our graduates with multiple pathways to success, a positive future and a variety of options upon graduation.
The College of Arts looks forward to Dr. Pardy's enthusiastic  leadership and her commitment to working for the benefit of all.