Dr. Lenore Newman appointed to provincial task force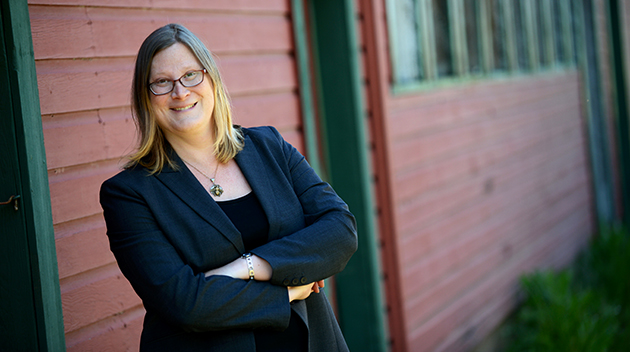 Dr. Lenore Newman, Canada Research Chair in Food Security and the Environment and Director of the Food and Agriculture Institute at UFV, has been appointed by the government of British Columbia to a newly created Food Security Task Force. This group will explore and advise on technology and innovations aimed at strengthening the agriculture sector in BC, growing the economy, and boosting farm productivity.
Dr. Newman, Dr. Arvind Gupta, and chair Peter Dhillon round out the three-member team that will assess and provide strategic advice on:
increasing access to fresh, healthy food and supporting local economies in communities throughout BC
developing agricultural technology that will enhance productivity, increase economic competitiveness, reduce waste, and ensure sure BC farmers grow the food needed to meet demand
expanding the emerging agritech industry in BC as an independent economic sector producing in-demand technology for the global market, and
supporting the objectives of CleanBC through the adoption of technologies and practices that reduce greenhouse gas emissions.
"This is an important step toward improving our food security while investigating new and exciting ways of utilizing technology to boost production and help the BC agricultural sector become even more productive and competitive," said Dr. Newman. "We are looking forward to exploring the opportunities and collaborating with producers and firms in the province who are already leading the sector in bright new directions."
The task force will also look at challenges relating to climate change, food security, and increasing pressures on agricultural land.
"Food security and the ability to utilize resources in this sector effectively are vitally important in the Fraser Valley and beyond," said Dr. Joanne MacLean, President of UFV. "UFV welcomes the opportunity to contribute to this important work and applauds the government's action on a challenge impacting all British Columbians."
For more information on this initiative please visit the Province of BC's food security announcement site.