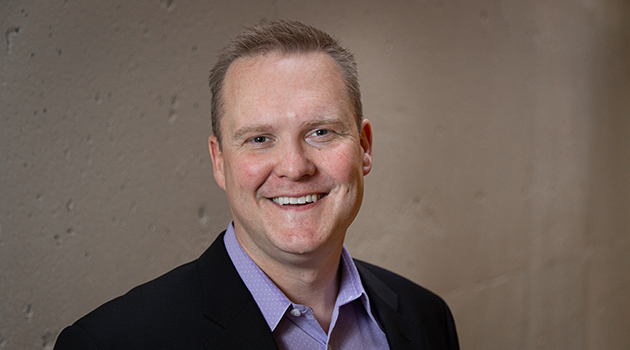 Early on in his career at the Vancouver Police Department (VPD), an aspiring Matthew Harty would occasionally help in street-level undercover work during a patrol shift.
"I was quite young, so I was always a student, that was my story," he says remembering the start of his police career.
He would give the buy money to a drug dealer, and then the signal to his colleagues when it was time to move in.
Now an Inspector with the VPD, the 42-year-old Harty recently revisited his student plain-clothes role — this time actually enrolling in and completing the University of the Fraser Valley's MA in Criminology and Criminal Justice.
The buzz of the bust was replaced with the reward of completing each A+ assignment along his path to a perfect 4.33 GPA graduation.
That persistence led Harty to receive this year's 2019 Governor General's Gold Medal, which is presented to the graduate who achieves the highest standing at the graduate degree level.
"Everyone worked so hard in my cohort and in the school, so I'm very thankful, humbled, and honoured," he says. "If everyone is competing as best they can against themselves they should all feel proud."
Now in his 20th year with the Vancouver Police Department, Harty has quickly climbed the ranks, building a long list of advancements to be proud about.
Starting as Police Constable, he was promoted to Sergeant, Staff Sergeant and then to Inspector — a commissioned officer rank equivalent to Canadian Army Major or U.S. Police Captain.
At the time he was promoted to Staff Sergeant and Inspector, Harty was the youngest in recent VPD history to achieve those ranks.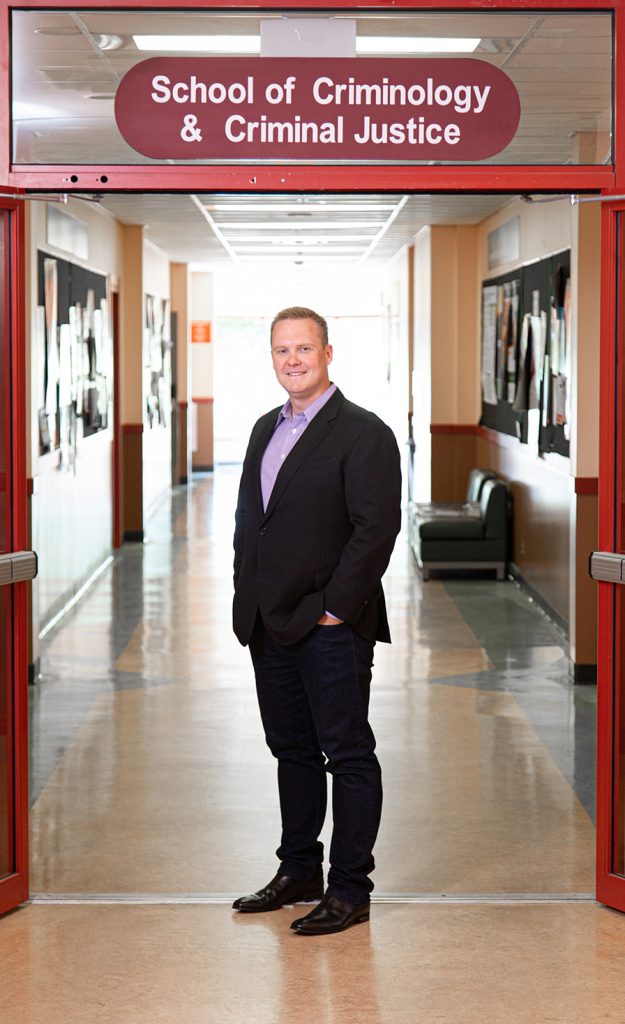 "I've been very fortunate to have a great career," he says.
During his time in law enforcement, Harty has been in a diverse set of roles, learning extensively about the VPD organization and earning an impressive list of awards and citations along the way.
"You're in a good position because you've worked everywhere," he says of the benefits of wearing different hats. "You're not just a one-trick pony."
His UFV education was another way for Harty to expand his bag of tricks, this time outside of the police department.
He started the 20-month long MA in Criminology and Criminal Justice program in the fall of 2017.
Harty's major paper examined municipal police misconduct in British Columbia and provided models to reduce police deviance within agencies.
He used seven years of summaries from the Office of the Police Complaint Commissioner (OPCC) as a source of information, and found only 574 substantiated misconducts.
"If you compare that to how many daily police contacts there are, it's statistically insignificant," he says. "But philosophically it's very significant because you could argue that's 574 times where we let the public down. It's very important to me to know: How can we do better? How can we improve our service to the public?"
Harty plans to bring what he learned back to his career, and he will continue to improve the organization and community he has served for many years.
He's the first in the family to get an MA, crediting his determination to his parents' influence raising him on their Mission farm.
"We didn't come from a lot, so we worked very hard," he says.
That work ethic has led to many accomplishments for Harty, but his family is the ultimate source of pride for the VPD Inspector.
"Being married and having two kids, that's my biggest accomplishment," he says, beaming.