It's the sign of a great workplace when employees stick around for a decade or three. Or four!
UFV celebrated long-serving employees at a special dinner at the Quality Inn on May 6, 2019. The longest serving employee at the event? Kartar Thandi, who is celebrating 40 years at UFV this year.
President Joanne MacLean praised the long-serving employees at the dinner.
"When I look around this room, I see experience and wisdom. I see drive and exceptional ability. I see people who care. I feel your energy and see excellence, integrity and community. I have witnessed your accomplishments, often born from an attitude that includes a 'roll up your sleeves', hard-work mentality. I see exceptional contribution to UFV and I sincerely thank each one of you for driving the success of our university!
"For you are a huge part of making UFV what it is today: a vibrant and well respected university known for an engaging student experience in which we seek to transform lives and build community.
"To those of you celebrating years of service to UFV, congratulations and thank you! Whether for 10 years or 40 years, or somewhere in-between, you've chosen to spend a significant amount or maybe all of your working career at UFV. You've shaped the behavior and culture of an institution; and this is a hugely important role to play in driving the success of the organization and the health & vibrancy of the people within it."
Congratulations to the following employees:
10 years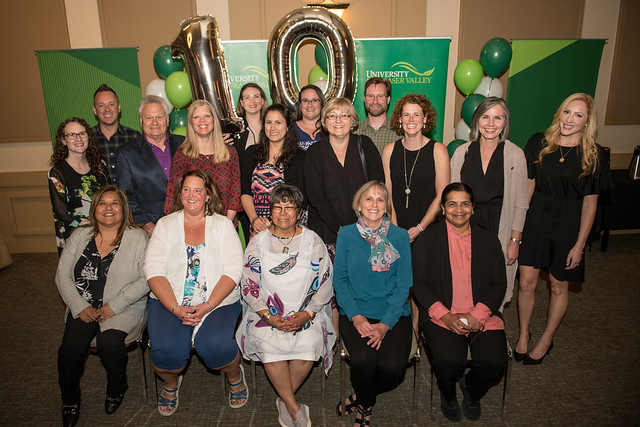 Raji Balagopal, Kevin Brennan, Suzanne Chapman, Karen Cooper, Linda Dahl, Kirsten Darrach-Trustham, Kevin Dewolde, Leah Douglas, Yvette Fairweather, Whitney Fordham, Grant Fritzke, Daniel Goertz, Brittany Grewal, Carl Janzen, Rita Jeffrey, Holly Kooyman, Judy Larsen, Hongfei Li, Sheryl MacMath, Elaine Malloway, Chantelle Marlor, Monica Mendoza, Kathleen Miller, Don Miskiman, Alexander Naumov, Max Nevill, Margaret Nickelchok, Auriel Niven, Nick Penner, Betty Peters, Gregory Schmaltz, Sergey Skobkarev, Lee-Anne Stephen, Cheryl Van Nes, Leah Whitehouse, Shelley Young.
15 years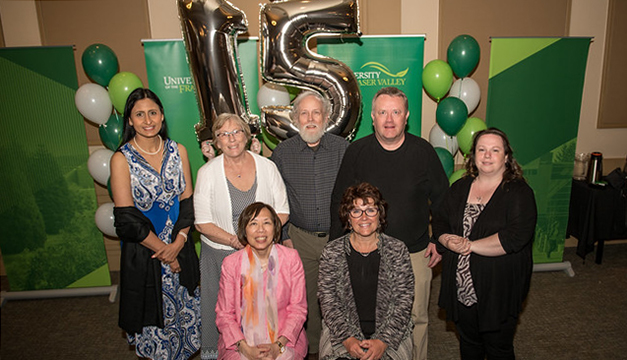 Myles Andrew, Carolyn Atkins, Pamela Causton, Adrienne Chan, Deanna Devitt, Samarjit Dhillon, Cherish Forster, Michael Gaetz, Patrick Harrison, Larissa Horne, Olav Lian, Cynthia Loten, Robert McAuliffe, Kim Nickel, Pauleen Nuite, Michelle Rhodes, Geoffrey Spurling
20 years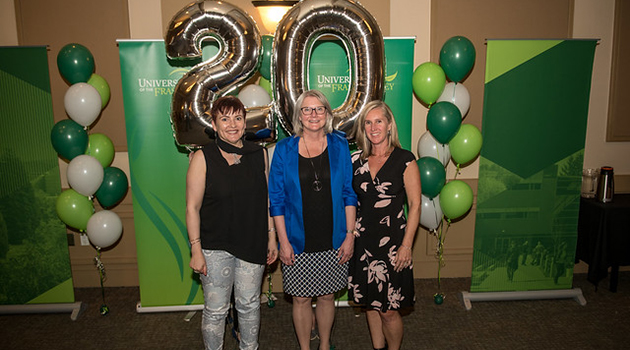 Sue Brigden, Julie Croft, Susan Francis, Carmen Herman, Paul Kroeker, Elaine Newman, Betty Poettcker.
25 years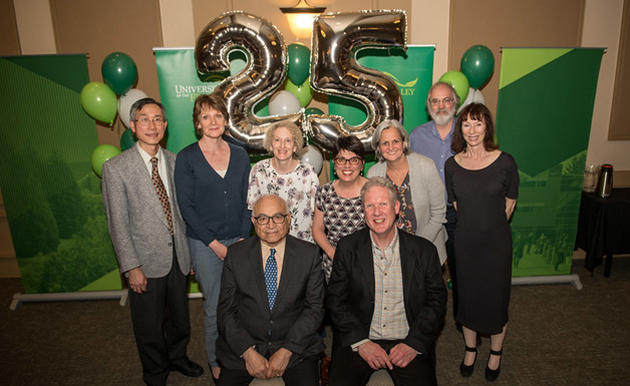 Eddie Campbell, Cyrus Chaichian, David Chu, Ron Dart, David Harper, Isabel Hay, Elizabeth Hughes, Bruce Kirkley, Carol Konkle, Heather LeGood, Jeffrey Morgan, Peter Mulhern, Sylvie Murray, Miriam Nichols, Mark Ryan, Rhonda Styles, Noham Weinberg.
30 years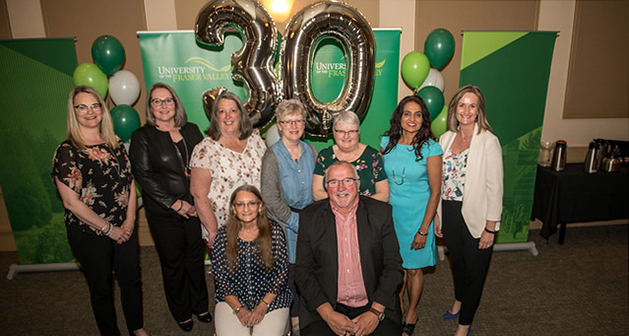 Carol Ambridge, Rolf Arnold, Deborah Block, Nancy den Boesterd, Noreen Dragani, Kulwant Gill, Dianne Hicks, Jackie Hogan, Lisa Kwak, Nancy Scarrow, Margaret Slabicki, Vera White-Phipps, Laura Wiebe.
40 years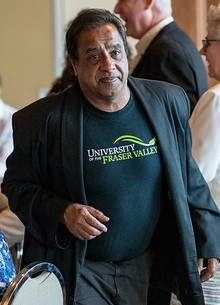 Kartar Thandi