Research Excellence 2019: Irwin Cohen takes practical and collaborative approach to research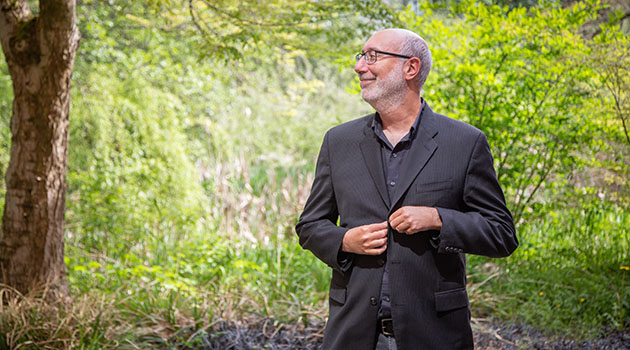 You could say that Irwin Cohen takes a practical approach to academic research. Like many of his past and current colleagues in the School of Criminology and Criminal Justice at UFV, he believes in working with public safety agencies to conduct research that helps them to be more effective and efficient.
For his prolific body of research in the criminal justice field, Irwin has been named winner of the 2019 winner of the Research Excellence award.
In addition to being an associate professor, Irwin serves as director of the UFV Centre for Public Safety and Criminal Justice Research.
He has led or worked on over 50 research projects on topics including policing, serious and violent young offenders, youth justice issues, terrorism, addictions, mental health, and technology.
Irwin has published one book, 40 scholarly articles and book chapters, and over 100 research reports. He has made more than 100 conference presentations, including keynote presentations on the topics of crime reduction and terrorism. He is also a frequent media commentator on crime-related topics.
He has been the book review editor for Police Practice and Research: an International Journal, and a member of the editorial advisory board for the Canadian Journal of Criminology and Criminal Justice.
He has also supervised 47 Master of Arts in Criminal Justice students and involved numerous undergraduate students in research projects.
"Irwin is an extremely prolific researcher who is very well respected by academics and practitioners alike. His research has directly contributed to revisions and innovations in policy and practice amongst public safety agencies across B.C. and abroad," says Amanda McCormick, director of the School of Criminology and Criminal Justice at UFV.
In 2018 alone, he secured over $1 million in funding for nine research projects on an array of public safety and social responsibility issues.
Irwin describes his approach to research as collaborative and end-result focused.
"Research is viewed by some as a solitary activity but in the School for Criminal Justice and Criminology we like to collaborate, be responsive, and to help our partners be more effective. For some of our work, we generate questions that we think need to be researched and look for a community or agency partner to collaborate or support the research. On other projects, we are approached by community partners to help evaluate or investigate a program or initiative that they are engaged in or about to embark on or to help them find creative solutions to a problem or challenge they or the communities they serve face."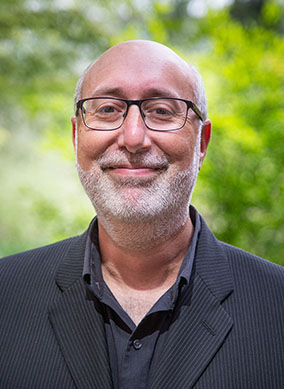 Because of the collaborative focus, the research has a decidedly non–ivory-tower feel to it.
"For many of research project, the pursuit of an academic publication is secondary, although it often does occur and is important," he notes "Typically, our primary focus is to provide information, advice, or recommendations that can be integrated and used by our partners and by others working in similar areas or facing similar challenges. Do to so, we work very hard to ensure that our work is as accessible as possible to as wide an audience as possible."
Irwin credits UFV for being the kind of university that is comfortable and supportive of this approach to research.
"It's great to be working in an institution that values this type of community-responsive research. I also have an amazing group of colleagues in the School that contribute and participate in the research I conduct, and we have very talented students who are interested in working on applied research projects. I think this approach to research is also important because it attracts researchers from other institutions and potential new faculty members who want to partner with us."
Irwin's former colleague Darryl Plecas, now the Speaker in the Provincial Legislature, applauds Irwin's accomplishments.
"Irwin is a generalist who carries out research projects on a wide range of public safety issues that translates into an evidence-based foundation for immediate operational validation or change," notes Plecas. "At the same time, his work also make a valuable contribution to field of criminology. To successfully complete these projects to the extent that Irwin does requires an incredibly skilled researcher with a very sophisticated and broad understanding of the field."