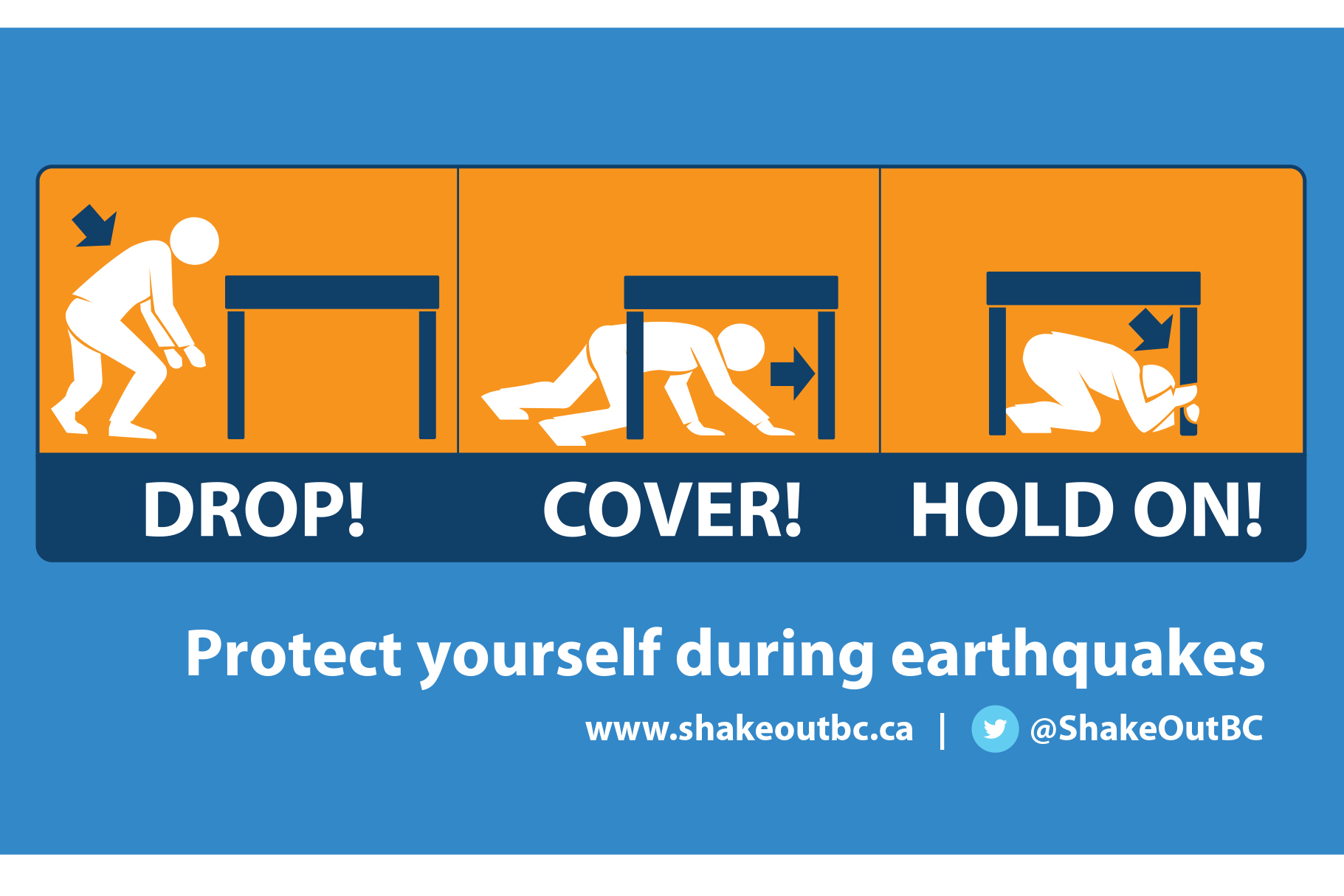 UFV is encouraging students, staff and faculty to participate in the short Shakeout BC earthquake drill running Thurs, Oct 18 at 10:18am.
At the same time, UFV will test the UFV Alert notification system and the public address systems on the Abbotsford and Chilliwack campuses. No evacuation is necessary.
You will receive a message on your phone or device provided you have registered with UFV Alert.
Please ensure your UFV Alert contact information (cell number and email address) is up-to-date by checking here or you can register for the first time here.
During the ShakeOut drill participants should:
Drop to the ground
Cover under a table or desk
Hold On for 60 seconds
Participation is voluntary. For more information on how to participate in ShakeOut please visit The Great British Columbia ShakeOut.