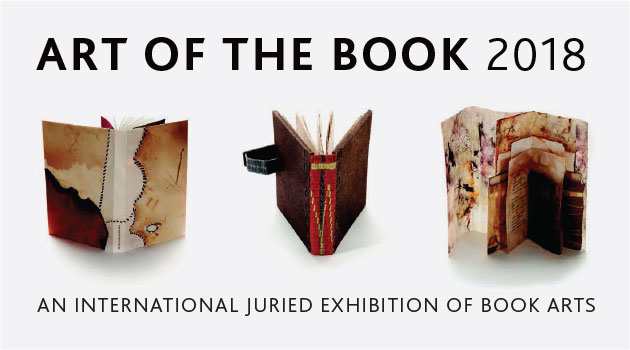 Do you love books for more than the words printed on the page?
Do you appreciate creative book design, and marvel at the creativity of those who design them?
Then you'll want to drop in to the Art of the Book 2018, an international juried exhibition of the work of members of the Canadian Bookbinders and Book Artists Guild.
The exhibit's only stop in the BC Lower Mainland is at the University of the Fraser Valley library from Sept 10 to Dec 7.  It opened in Victoria in August and will spend two years travelling across Canada.
"We're very honoured that UFV was chosen to host this exhibit for the entire Lower Mainland region, and we hope to attract book design aficionados from throughout Metro Vancouver," says UFV librarian Mary-Anne MacDougall, who is serving as university liaison for the exhibit. "It will also be a great opportunity for our visual arts and graphic design students to see some excellent and innovative designs up close."
The show is organized by the Canadian Bookbinders and Book Artists Guild, and is presented every five years.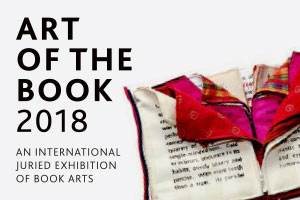 "It's an international show of book arts," says one of the organizers of the show, Keith Valentine.
The exhibit includes 67 uniquely crafted pieces covering eight categories: fine binding, box making, papermaking, restoration, fine printing, calligraphy, paper decorating and artists' books.
The 2018 Art of the Book tour is exhibiting pieces from eight different countries, including the United Kingdom, France, Spain, Australia and Canada.
You can preview the exhibit via this this item from ChekNews.
The exhibit is available for viewing during UFV Library hours, which are 8 am-10 pm Monday–Thursday, and 8 am-6 pm on Friday, 10 am-6 pm on Saturday and noon to 6 pm on Sunday.
The UFV library is located in building G on the UFV Abbotsford campus. Visitors to the campus can find information about parking and the library's location here.  Library hours can be found by clicking here.