UFV health researchers collaborate with community on Métis camp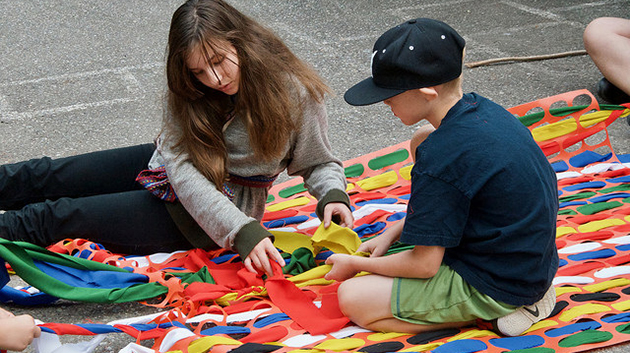 A chance meeting at UFV's National Indigenous People's Day celebration at the Abbotsford campus in June led to the creation of a week-long day camp for Métis children in the Fraser Valley.
Dr. Elizabeth Cooper, a post-doctoral fellow in the Faculty of Health Sciences ay UFV, struck up a conversation with Lisa Hendry, a representative of the Fraser Valley Métis Association.
"I found out that the association had some funding for a camp focus on health and culture, so I volunteered help to plan, organize, and run it."
Part of the reason for organizing the camps was to encourage the Métis children, some of whom live in foster homes, to become more aware of and rooted in their Metis culture, and to encourage socialization and community integration.
"A study from the McCreary Centre (a not-for-profit organization committed to improving the health of BC youth) indicates that if children have three or more friends and are connected to their community and culture they are significantly less likely to commit suicide," Cooper notes.
"We wanted to encourage that sense of pride and cultural awareness. It was a good week all around. The children got to travel to Fort Langley to find out more about the long history of the Métis in B.C., they learned more about their culture and what it means to be Métis, they made new friends, they did crafts and music activities relevant to their Métis heritage, and they learned new strategies about how to stay safe and healthy!"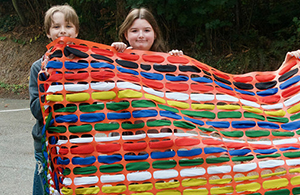 Cooper even used her violin skills to act as accompanying fiddler for the Métis jigger (an arts student from UFV) who visited the camp.
The camp also presented a research opportunity for Cooper and provided community research experience for a senior UFV Social Work student and a third-year Arts student.
"I was able to train the two research assistants how to do research in a community setting," Cooper notes. "We were conducting a needs assessment, looking at what the children knew about culture and health before going into the camp and seeing how the camp changed that."
Some students from UFV's Métis Community Support Worker program also volunteered at the camp.
Cooper's research examines the connection between historical trauma and the mental health experience of First Nations and Métis parents and youth.
She specializes in community-based research that empowers participants, often by using methods that allow community partners to share in decision making to better meet the needs of the community.
Cooper works with and reports to Dr. Cindy Jardine, UFV's Canada Research Chair in Health and Community.