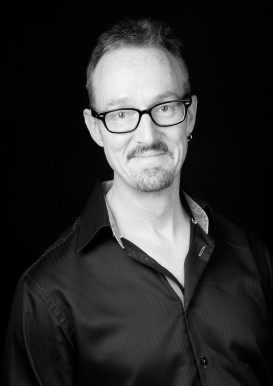 Dr. David Harper will be taking on a new role as interim Director of Innovation and Entrepreneurship at UFV. He will be reaching out to faculties, departments, and other stakeholders in the coming months to introduce the I&E@UFV initiative and gather your input. He will be taking a partial leave from his duties as a Kinesiology department faculty member.
Harper will be responsible for leading the development of UFV's innovation platform, while collaborating with community stakeholders, faculties, and entrepreneurs to fuel connectivity within the Fraser Valley's innovation ecosystem. Initially, I&E@UFV will focus primarily on these areas:
Advising the leadership team on the development of UFV's innovation platform
Working with faculties and individuals to foster a culture of innovation at UFV
Networking with community stakeholders to strengthen the Fraser Valley's innovation ecosystem
Liaising with technology organizations, businesses, and the three levels of government.
Throughout his career Harper has embraced technology, innovation and entrepreneurship, and has been very active in BC's tech sector.
"David Harper's passion and leadership toward technology adoption and creating a culture of change has been demonstrated through his work over the past 20+ years, both within the academia and private sectors," noted Craig Toews, VP External at UFV. "His familiarity with BC's tech sector in addition to his extensive business and government network will provide UFV with the direction to become a leader of innovation in British Columbia."
In addition to his work with UFV, Harper is currently the CEO of the Discovery Foundation, a private sector, non-profit, science and technology enabler.