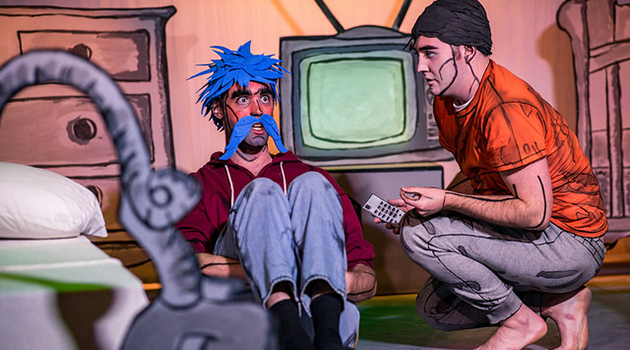 The University of the Fraser Valley hosts its third production of the 2017/18 Season of Theatre with Problem Child by George F. Walker. Directed by UFV faculty member Raϊna von Waldenburg,  this performance is executed with the interesting twist of a comic book aesthetic, with costumes, set, and hair & makeup designed to fit this vision. This approach enhances the comic nature of an otherwise dark and cruel storyline and is sure to intrigue audiences.
Problem Child tells the story of Denise, a former drug addict and sex worker, and R.J., a current television addict and ex-con, as they struggle to get their baby out of the system and back into their arms. Standing in their way are a by-the-book social worker, a dreadful accident, and some very bad decisions. Walker straddles the line between comedy, desperation, and anger to depict this "fiercely struggling family in a dysfunctional world."
This show runs Mar 7–17, with performances happening Wed–Sat starting at either 4:30 pm or 7 pm. More details about performance dates and times can be found at www.ufv.ca/plays. All performances of Problem Child are pay-what-you-can with suggested prices of $15 for adults and $10 for students/seniors, cash only at the door. Seats can be reserved ahead of time by emailing theatre@ufv.ca or by phone at 604-795-2814. Performances will take place in D105 on UFV's Abbotsford campus.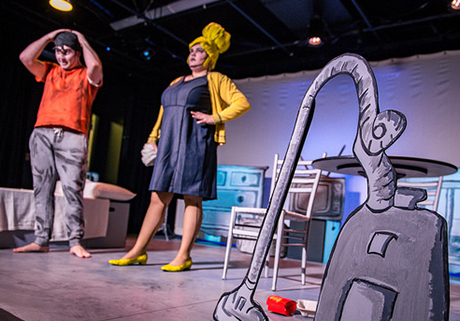 About the 2017/2018 Season of Theatre at UFV
UFV Theatre's 2017-18 "In Transit" season celebrates the department's move to newly renovated facilities at the university's Abbotsford campus. This season offers a diverse selection of original, classic, and contemporary plays, featuring characters in the midst of transitions.
The season opened with The Bear, directed by upper-level student Noel Funk, and caught audiences by surprise with its farcical commentary on human nature, sudden change, and strong emotions in this refreshingly fast-paced one-act play.
Next, UFV Theatre staged Intimacy.  This original performance, written and directed by upper-level student Des Hale, presented authentic stories and conversations exploring the relationship between intimacy, orientation, sexuality, and identity.
The season will conclude April 25-27 with public performances of final projects from the 2017/18 directing class. Watch the department website and social media this spring for more details about these edgy, experimental, and environmental student works