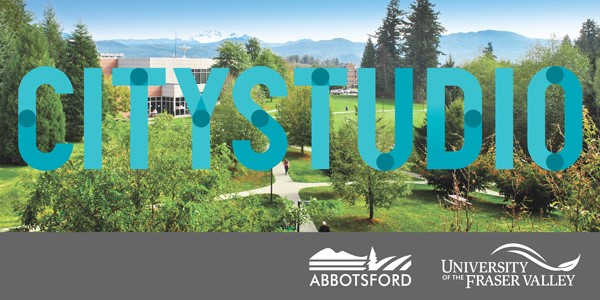 UFV and the City of Abbotsford are launching CityStudio, an initiative tackling civic challenges by combining the creative energy of students with the know-how of city staff.
UFV students will work directly with the city to solve an array of real-world problems including reducing litter in parks, beautifying utilities, and creating engaging public spaces. By launching experimental solutions, students gain valuable hands-on experience and marketable skills while the city gains a fresh perspective and unique solutions to challenges.
Abbotsford is one of seven cities around the world that have implemented Citystudio. The program started in Vancouver in 2011 as a collaboration between the City of Vancouver and Simon Fraser University and now includes five of the city's public post-secondary institutions.
"UFV is very pleased to partner with the City of Abbotsford in a project offering hands-on learning opportunities to students, additional problem solving capacity, and innovative solutions for the community," said Eric Davis, UFV Provost and Vice President, Academic. "This is a collaboration offering lasting benefits to all involved."
Co-founder of CityStudio, Janet Moore, likens the connecting spirit of the movement to an age-old method of networking.
"CityStudio is really like a matchmaker between the municipal and the educational. It's a way to build trust in the community by providing space for people to meet and collaborate."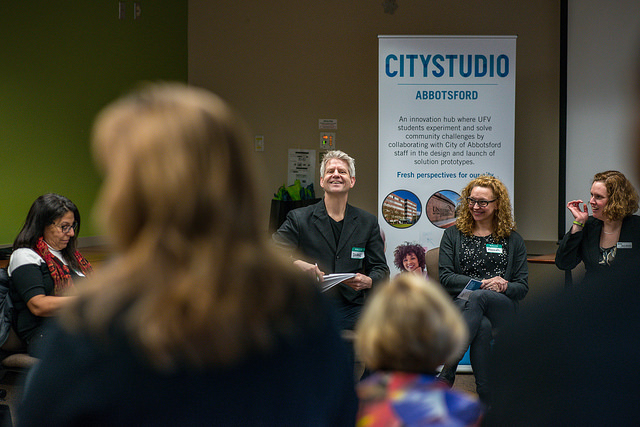 "CityStudio provides a new platform for improving our community through innovative ideas and by leveraging the creative passion of our students," said Craig Toews, UFV Vice President, External. "We're proud to partner on this initiative that solves challenges while providing students experiential learning opportunities, cross-discipline skill development, and practical knowledge."
One of the goals of CityStudio is creating an engaging and inclusive city were many diverse groups are actively involved in creating solutions.
"The City of Abbotsford is excited to partner with UFV on this innovative program that allows students to have a more interdisciplinary experience as they gain skills in problem solving," said Abbotsford Mayor, Henry Braun. "I'm looking forward to seeing the new ideas they come up with as they work with City staff to solve tangible challenges, and develop solutions to benefit our community."
Running until early June, 118 students from five course areas at UFV will participate in the pilot with additional projects planned for the summer.
-30-