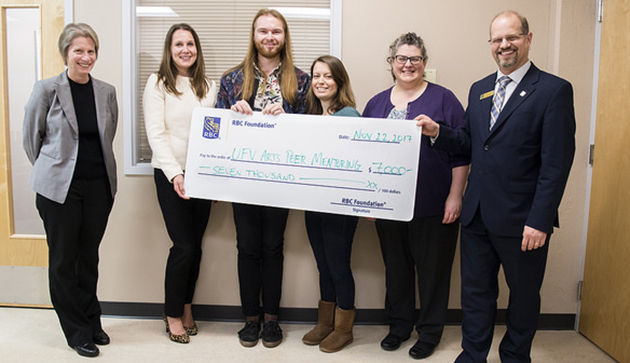 The RBC Foundation is supporting student mentoring at UFV by providing a grant that funds the hiring UFV students to research and envision new directions for the UFV RBC Arts Peer Mentorship program.
"With the continued support of the RBC Foundation we can envision a new future for Arts mentorship at UFV, mentorship which remains responsive to student needs in light of shifting demands, contexts, and realities." Dr. Alisa Webb, Associate Dean of Students, College of Arts.
Through this project student researcher gained valuable research experience and skills related to surveys, focus groups, research ethics, environmental scans, literature reviews, and report writing. In engaging students as the primary researchers, UFV continuesdits commitment to providing students with real-world experience by giving them opportunities to expand their skills and apply classroom learning to projects. It also assigns students the primary role in identifying new directions for mentorship in the College of Arts.