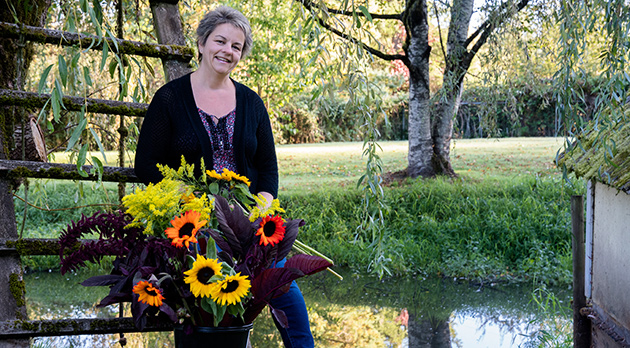 When talking about her second career in floral design, Shirley Burns likes to say that she's still digging up dirt.
Throughout a 30-year career in the security and investigation field, Shirley had certainly perfected the art of digging up buried secrets. But even though she was at the top of her game, the former executive had come to a fork in the road.
"I enjoyed my first career. But I had reached a point in life where I wanted to do something creative," Shirley says. "My youngest child was leaving the nest. I didn't want to be left at home wondering what to do with myself."
Getting ready to walk a new path
Once she realized she needed to follow a new path, Shirley sat down and wrote goals for herself: "I knew I wanted to learn new skills, explore opportunities for a new career, meet new people, and create a new network," she recalls.
After taking a short course in Floral Design to try it out, Shirley knew she had found her next gig. She set out to interview local florists about career opportunities. "They told me I could learn on the job," Shirley says. "But I needed to build my confidence. And I wanted the legitimacy of a certificate."
Taking the leap
After researching her options online, Shirley signed up for UFV Continuing Education's part-time Floral Design program, offered at the UFV Aerospace Training Centre in Abbotsford. "When I started out, I didn't even know the names of many of the flowers," Shirley points out. "All I knew is that they were pretty and pink or yellow."
The learning curve was steep, but worthwhile. "I learned so much — I never even imagined that there was that much to learn about floral design," Shirley says. "Our Floral Design instructor Angela was extremely knowledgeable. She has been in the floral industry for 30 years. She always had solutions, ideas, or concepts that would answer our questions. And to this day, Angela is still so supportive."
The Floral Design curriculum was hands-on, and covered much more than just making beautiful flower arrangements. "I was surprised at the amount of work required for the Floral Design program," Shirley says. "It wasn't easy. In addition to going to class twice a week, we had tests, and projects outside of class time."
Homework projects provided an opportunity to gain business insight. "For example, we would develop a plan for wedding flowers: we would set up a budget, and decide how much to order and what kinds of flowers," Shirley explains. "Because our instructor works in the industry, we were able to work with real information, which is valuable."
Blossoming into a Floral Design career
In the end, the Floral Design program at UFV turned out to be all that Shirley had expected and more.
For starters, through her Floral Design instructor, she found work at a local golf centre creating flower arrangements for weddings and corporate events. "A year ago, I started with little to no experience with flowers," Shirley marvels, "and now I am working in the industry making beautiful arrangements and bouquets."
Shirley finished her Floral Design classes in June and attended the UFV graduation ceremony with her classmates. "I walked across the stage on the day of my 50th birthday,"
Shirley says. "That was a fun day with a great group of people. I've made some friendships in this program that I now consider to be lifelong friendships."
Flower Fort Farm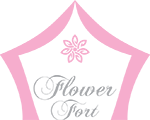 Currently Shirley is also setting up a private florist studio, called Flower Fort Farm, on a small acreage in Langley.
The name of her business captures in a nutshell the joy and freedom Shirley has found in her second career. "When you're a kid, you have a fort where you hang out with your friends and do fun things," Shirley says. "I hope that my Flower Fort will be like that: a place where I have fun creating with my friends."
For now, Shirley plans to provide personalized florist services for special and corporate events.
In the future, she would like to grow some of her own flower stock on the grounds.
"In the past, I've gardened as part of my busy life," she explains, "but it was more work than gardening. Now, I want to garden to enjoy my flowers."
And that is clearly the right type of dirt to dig for the seasoned investigator, who is now following her bliss with a second career in floral design.
Visit ufv.ca/floral for more information about UFV Floral Design certificate.