UFV will once again be reaching out to the community from its downtown Chilliwack location with a neighbourhood health & wellness fair. The fair will run from 1–4 pm on Monday, Nov 6 at UFV Five Corners at 46115 Yale Road.
"This is a free, family-friendly event that gives our health sciences students the opportunity to practise community outreach while providing members of the public with important health information," says Hannah McDonald, UFV Health Sciences director.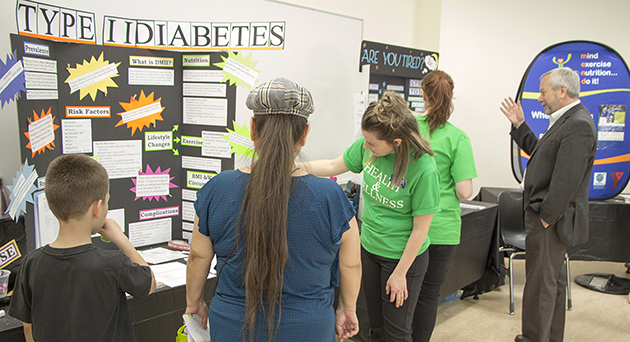 Everyone is welcome. Drop in any time between 1 and 4 pm. Several community partners have teamed up with UFV Health Sciences and other UFV departments for this event.
Participants will be able to gain access to health services and information such as:
Free dental kits
Special health topics
Mental health & addictions support
Fraser Valley Regional Library Live and on Tour
Book give-away
First Nations resources
Support for seniors
Support for LGBTQ + S2
Fun interactive physical activities
Parenting tips
Storytelling sessions for kids
Door prizes
Cookies & snacks