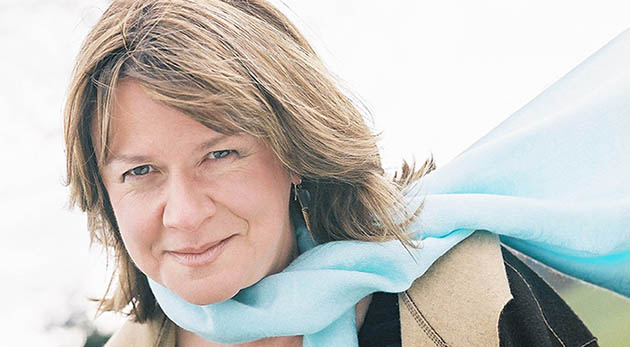 Like many Canadians, Shelagh Rogers lived much of her life largely unaware of the Indian Residential School system and the suffering of those subjected to it.
While hosting a CBC series called Our Home and Native Land, Rogers interviewed people from several generations of an Indigenous family from Nanaimo, and subsequently befriended them. Through getting to know them, the residential school experience and legacy all became very real to her.
In 2011, the veteran CBC radio broadcaster was invited to become an honorary witness for the Truth and Reconciliation Commission of Canada. She will speak about what she learned from her role in that process on Wednesday, October 4, at 6 pm at the University of the Fraser Valley.
Her presentation is part of the President's Leadership Lecture Series at UFV and tied into the Witness Blanket exhibit on display at UFV this fall. Rogers' presentation will take place in the Student Union Building at the Abbotsford campus. Admission is free and the public is welcome.
The Truth and Reconciliation Commission of Canada was organized by the parties to the Indian Residential Schools Settlement Agreement. It had a mandate of learning the truth and informing all Canadians about what happened in Indian residential schools, including neglect and emotional, physical, and sexual abuse. Witnesses were appointed to help share the information, and support the testimony of survivors and to stand for truth.
"Through witnessing the event or work that is undertaken is validated and provided legitimacy," states the TRC. "The work could not take place without valued and honoured guests to witness it."
Rogers is looking forward to sharing what she's learned with the UFV community.
"I am honoured and humbled to be part of this series of lectures affiliated with the Witness Blanket. I look forward to hearing more about the great work that the University of the Fraser Valley is doing and the opportunities for Indigenous students and Indigenous ways of knowing and being at UFV," says Rogers. "It will be a thrill to participate with and learn from Sto:lo knowledge keepers. And I'm delighted to share what I learned from five years of being an honorary witness to the work of the Truth and Reconciliation Commission of Canada. We are all called to witness and we are all called to action. Hoych'ka Si:yam!"
Rogers' presentation is one of three President's Leadership Lecture Series events connected to the Witness Blanket exhibit at UFV. Cultural presenter Cecelia Reekie, a member of the Haisla Nation, will speak on Oct 11, followed by Chief Robert Joseph, Hereditary Chief of the Gwawaenuk First Nation and an Ambassador for Reconciliation Canada, on Oct 25.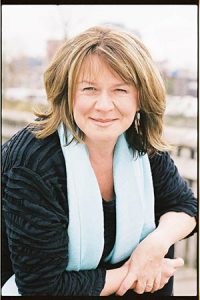 Shelagh Rogers is a veteran broadcast journalist, currently is host and a producer for The Next Chapter on CBC Radio. In 2011, she became an Officer of the Order of Canada, for her work in mental health, adult literacy and reconciliation. She holds honorary doctorates from Mount Allison University, the University of Western Ontario, Memorial University, Nipissing University and Vancouver Island University, and is the 11th Chancellor of the University of Victoria. 
The Witness Blanket, created by master carver and Kwagiulth artist Carey Newman (Ha-yalth-kingeme), is on display at UFV until Nov 8. The Witness Blanket installation incorporates images from the residential school era, as well as items reclaimed from, and actual pieces of, residential schools, churches, government buildings, and traditional structures across Canada.
-30-