The University of the Fraser Valley's Student Union Building has officially been certified LEED Gold.
The LEED (Leadership in Energy and Environmental Design) designation recognizes that the Student Union Building (SUB) was designed and built using strategies achieving high performance in key areas of human and environmental health. These areas include sustainable site development, water savings, energy efficiency, materials selection, location, transportation, and indoor environmental quality.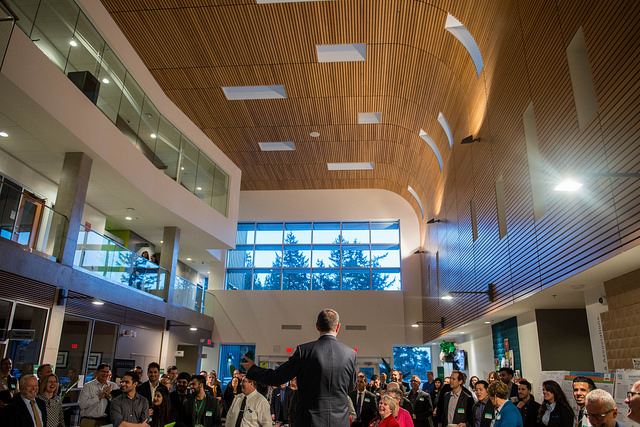 "UFV takes great pride in providing sustainable facilities that our community can enjoy and where students can be immersed in a clean and comfortable environment while learning, socializing, or attending events," said Craig Toews, Vice President, External.
"This is quite an achievement in terms of environmental stewardship."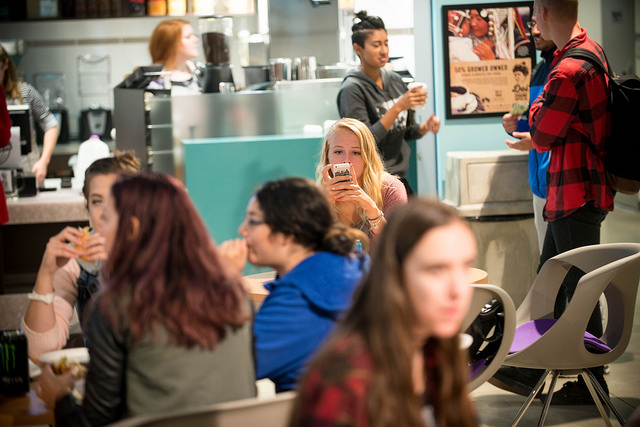 The SUB is UFV's third LEED-quality building, joining the Chilliwack campus at Canada Education Park (Gold) and Abbotsford's Building C (Silver).
The leading-edge $17.3 million, 46,700 square foot SUB represents the culmination of collaborative design and construction efforts between the Student Union Society (SUS) and the university.
UFV occupies one third of the building's footprint and provides student-focused services including Advising, the Career Centre, Student Life, and Aboriginal Access Services. SUS oversees the other two-thirds of the space with administrative responsibility of the facility's operation.
"SUS is excited and proud to have learned the SUB has achieved LEED Gold Status," said Gurvir (Gee) Gill, SUS president.
"Global warming and environmental issues are a priority concern for university students as the impact of today's environmental decisions will have significant results on our collective future. Achieving LEED Gold Status is the legacy of the thousands of UFV students who helped fund the building and it is a testament to their commitment to improving the environment."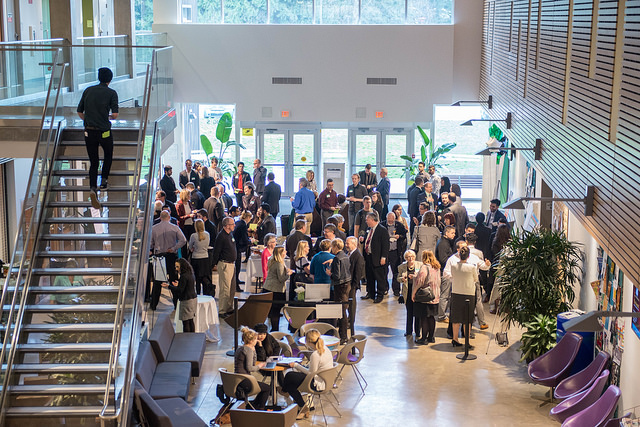 According to the Canada Green Building Council, green buildings create a healthier indoor environment for occupants through better indoor air quality, less harmful products, and more natural daylight. They also reduce waste, conserve energy, decrease water consumption, and drive innovation. The council suggests all of this can positively affect bottom line and boost productivity.
A plaque commemorating UFV's SUB LEED certification will be posted in coming weeks.