Call it the rubber chicken recipe for bouncing back from broken hips.
Or better yet, not falling at all.
"We don't all need to know how to dribble a basketball," says UFV Kinesiology associate professor Joanna Sheppard, a former competitive point guard.
"But we need to know how to dodge, deke, dive to get out of the way to keep ourselves alive — and that's why there's this huge push for physical literacy."
Spearheaded by renowned health expert Margaret Whitehead and driven at UFV by champions like Sheppard, physical literacy helps pre-adolescents form the foundations that will support healthy, capable lives.
"Run, jump, land, throw underhand, boom, you're ready to build," she says.
From there, it's a mindful and proactive approach to continuously growing non-sport-specific activity — finding the motivation, confidence, physical competence, knowledge, and understanding to value and take responsibility for engagement in physical activities for life.
"The same physical literacy skills that helped me walk as a toddler now let me stand on a chair to grab a jar of pickles," explains Sheppard.
"Eventually I'll need them for balance in my 80s to stop from falling in the bathroom and breaking my hip. These are vital physical life skills that go beyond hockey or baseball."
And while increased competition feeds sport-specific training for today's youth, it's also burning kids out at earlier ages, leading to them to drop organized sports entirely. After that, says Sheppard, they get even less foundational training.
Enter the rubber chicken.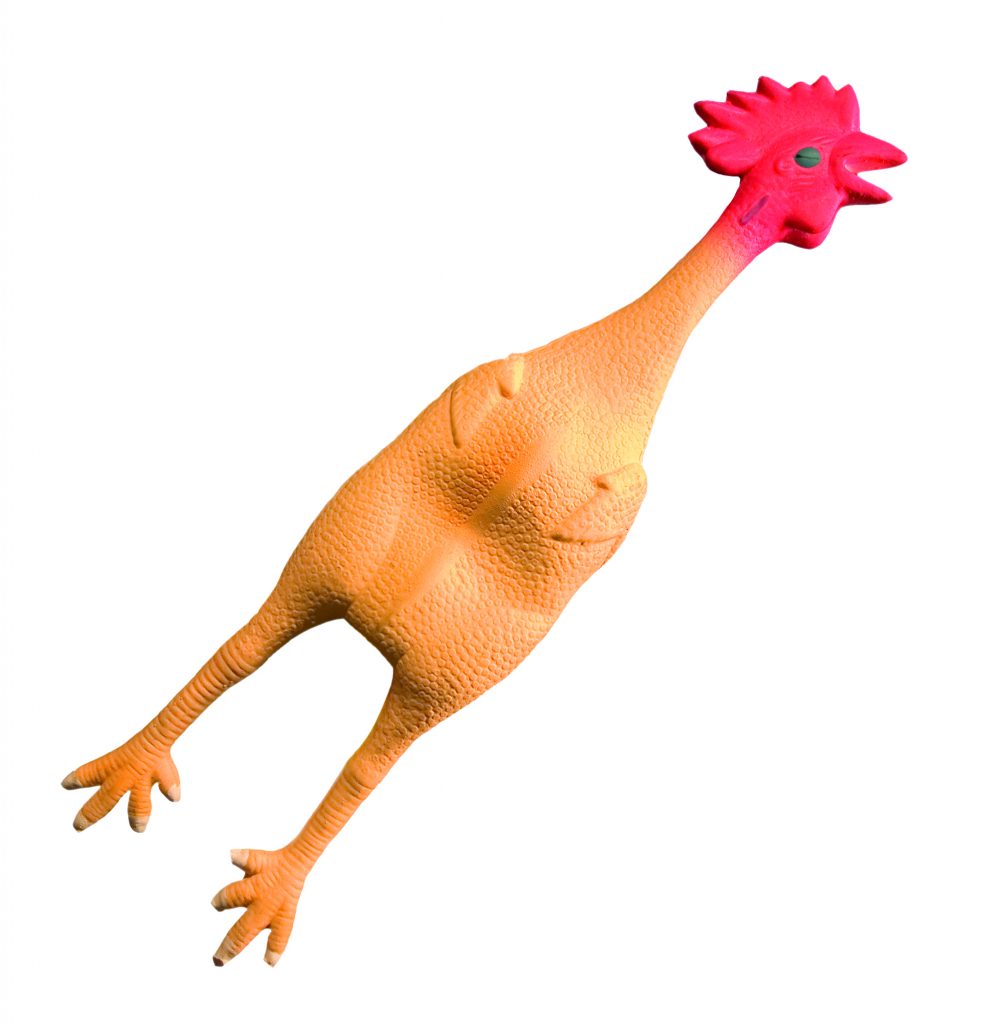 With pimpled skin and yawning beak, the gag prop seems a world away from athletic gear. But you can still throw, catch and kick it, enabling non-sport-centric fundamental skill building.
That kind of out-of-the-box thinking helps Sheppard lead a range of activities equally demanding in effort, ingenuity, and scope
For nine years, she's led an annual trip to Antigua, where UFV Kinesiology and Teacher Education students teach physical literacy to local schoolchildren.
Called Champions for Health, the project is a program where students pay their own way to help improve the life chances of children and their families within Antigua/Barbuda through health and physical education initiatives.
Dozens of UFV students have made the trip, helping hundreds of smiling children become better equipped with fun physical and health activities that focus on life skills learning such as making good decisions, being responsible for their actions, and being respectful towards others and the environment. UFV's ambassadors leave behind physical and health education lesson plans for teachers, healthy living plans for parents, soccer balls for school kids — even the odd rubber bird.
This year, UFV partnered with the University of British Columbia and School District #43 (Coquitlam) to secure
a $25,000 Learn to Play grant from the Royal Bank of Canada to build capacity for physical literacy for children
in Coquitlam, Port Coquitlam, and Port Moody.
If that wasn't enough, UFV's Kinesiology students charged into spring break this year with dozens of kids aged 5–12 for Active FUNdamentals Camp — teaching fundamental movement skills through fun and cooperative games-based programming, arts, and crafts.
And while starting kids on the right path is important, physical literacy isn't just for the under-20 set.
The process isn't linear. Anyone can launch mid-stream — and you've probably already started.
"Cleaning houses, vacuuming stairs, going shopping, gardening, dancing in the kitchen to your favourite song — movement is so many different things. You need to recognize your ability and opportunity and that's the power
of this physical literacy movement. It's pulling those things together. It doesn't have to happen in a sports gym. It doesn't have to happen in a fitness centre," Sheppard says.
"If you're counting your steps on your FitBit, climbing the stairs at work regularly or asking a colleague to go for a walking meeting, these changes could contribute just as much as going for a run."
As we go through life, the way we achieve activity changes, she explains.
"Up until the stage of our lives where we're told our health is in jeopardy, we take it for granted. That component of responsibility has to go back on us as individuals — especially with mental health being at the forefront. We know if you're physically active it will help you with depression and anxiety and the goals you want to achieve. But you have to be mindful that this is happening and you have to be the one to do something about it."
To learn more about physical literacy, visit phecanada.ca.
For more on UFV's engaging Kinesiology program, see ufv.ca/kinesiology.
Kinesiology
The study of the principles of mechanics and anatomy in relation to human movement.
Physical literacy
The motivation, confidence, physical competence, knowledge and understanding to value and take responsibiliaty for engagement in physical activities. (Whitehead, 2016)
This article originally appeared in the Spring 2017 issue of Skookum, the UFV magazine.