Join UFV Counsellors to celebrate Canadian Mental Health Association's Mental Health Week, from May 1 to 5.
Welcome to Day One of the Mental Health Week Challenge, brought to you by UFV Counsellors! From May 1-5, tune in for a daily challenge designed to get you thinking, moving, or inspired. Leave a comment below to share your experience!
Follow UFV canine counsellor Mac on Facebook and see what he gets up to during the mental health week challenge.
Day 1: Wellness
Take a Wellness Check-Up
From time to time, we all need a check in. For this first challenge, why not take a moment to pause and reflect? This online mental wellness screen can be a good indicator of how you're doing, and a tool to look at what your strengths are right now, and what you might want to work on. We welcome you to book a counselling appointment to review results with a qualified clinical counsellor.
"What is necessary to change a person is to change his awareness of himself" — Abraham Maslow
Day 2: Gratitude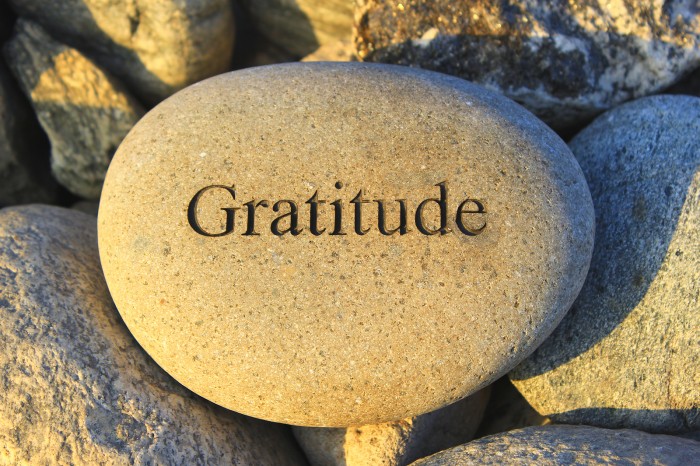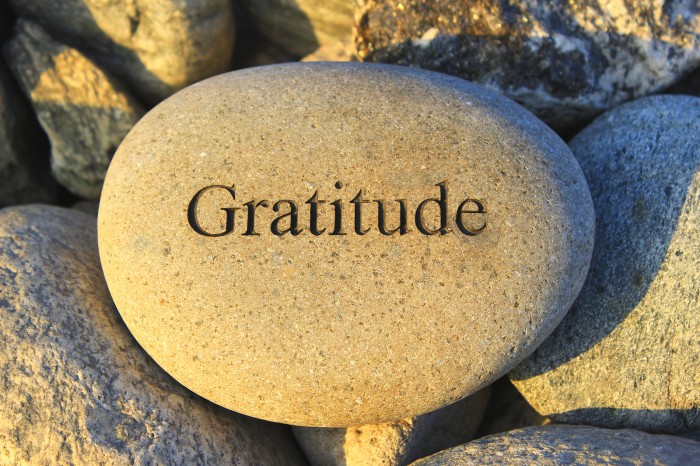 Research shows that when we reflect daily on what we are grateful for in our lives, we experience greater levels of satisfaction, happiness, and even better health.Today's challenge: reflect on 3-5 things you are grateful for, and why. You might want to write it down, like this :
I am grateful for __________, because ____________.
Want more? Check here.
"I don't have to chase extraordinary moments to find happiness — it's right in front of me if I'm paying attention and practising gratitude" — Brene Brown
Day 3: Self-Compassion
Sometimes it is easier to be kind to a friend or loved one than it is to be kind to ourselves. Self-compassion is simply giving ourselves the same care and kindness that we would give to others, especially when we make mistakes or are going through a hard time.
Today's challenge is to practise kindness and non judgement towards ourselves. You can start by listening to this 5-minute Self Compassion exercise.
"Authenticity is the daily practice of letting go of who we think we are supposed to be and embracing who we really are" — Brene Brown
Day 4: Slowing Down and Being Present
Humans are notorious for having busy and distracted minds, always thinking about the future, or worrying about the past. Today's challenge is to practice being in the present moment, the here-and-now.
Try these two simple exercises:
Deep breathing: Place a hand on your belly and breathe in through your nose, feeling your belly push outward slightly. Breathing out, feel your belly naturally draw in slightly. Take 5-10 deep, long breaths like this, focusing completely on the process of breathing.
Seeing and Hearing: Take a moment to slow down, and really notice your surroundings. Look for three things you see. One by one, take in their colour, their texture, and the way the light falls on them, really seeing them.Now, close your eyes and listen for three things you can hear, really listening to texture, pitch and quality of the sounds around you. Open your eyes and notice what it's like to be exactly where you are, right in this moment.
"The ability to be in the present moment is a major component of mental wellness" —  Abraham Maslow
Day 5 : You Are What You Eat
TGIF! Thank you for joining us on this 5-day Mental Health Week Challenge. As the saying goes, you are what you eat, and this is especially true when it comes to mental wellbeing. Both what you eat, and how much or little you eat in one day, can play a huge role in your overall mental wellness.
Today's challenge is to take note of what you eat. Keep a log of your breakfast, lunch, and dinner, and anything you eat in-between. Also note down any impacts you notice from eating these foods. For example, caffeine can make a person feel focused, antsy, hyper, calm… How does what you eat today impact you?
"When you discover something that nourishes your soul and brings joy, care enough to make room for it in your life" — Jean Shinoda Bolen