UFV embraces Giving Tuesday as a way of encouraging philanthropy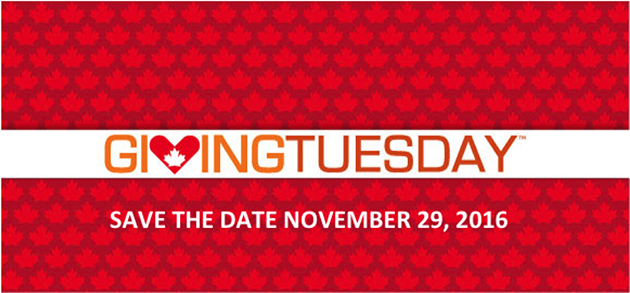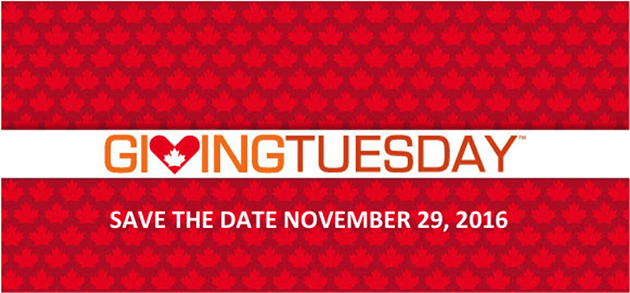 We hear a lot about consumerism this time of year. On the heels of the American Thanksgiving holiday come Black Friday, Small Business Saturday and Cyber Monday, all days that are focused on supporting the economy by buying material goods. But Giving Tuesday, which comes immediately after these days devoted to consumerism, is all about helping the community through giving back and giving forward. 
This year UFV is taking part in the international Giving Tuesday movement on November 29.
"The UFV community is proud to participate in Giving Tuesday to promote support for UFV students, who will go on to have a huge impact on our region's economic and social well-being.  We feel there is no greater way to invest in our community on an international day of giving, than in ensuring that our students have every opportunity to fulfill their dreams," said David Leis, UFV director of Advancement.
UFV will be appealing directly to faculty, staff, retirees, alumni, and recent grads to support their university, whether it's financially, through volunteerism, or simply by spreading the word that supporting UFV students is a worthy cause.
UFV employees can (and do) give back to their university in a number of ways, including the Lifesaver campaign, which supports student bursaries.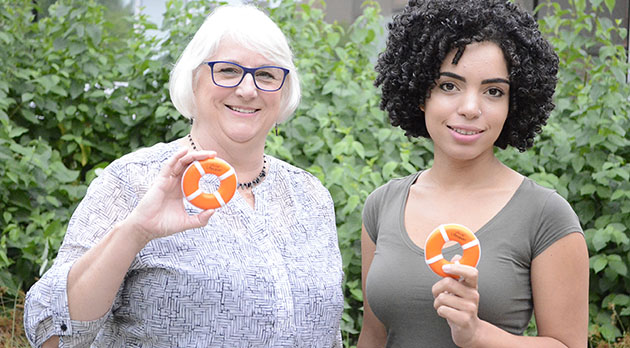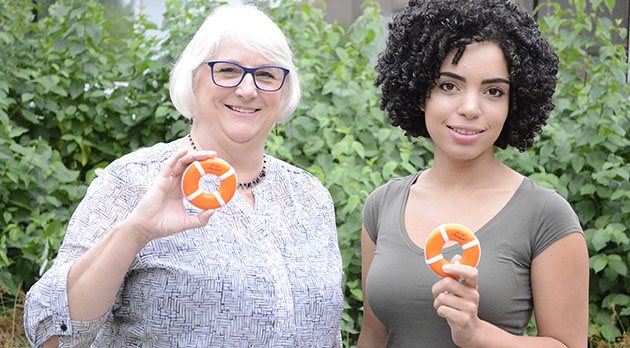 One of the students who has been helped by the Lifesaver campaign is social work student Randi, who overcame great adversity as a teen and young adult, and is now successfully balancing UFV classes and raising her three children. Watch and share Randi's moving story here.
"The Lifesaver campaign provides a way for me to help support students who find themselves with an unexpected financial need. With their financial needs handled, these students are able to pursue their university education and to focus on their future goals," notes Jill Smith, who recently retired from the President's Office.
If you are already a UFV 'Lifesaver' donor this year, like Jill, then celebrate your commitment on Giving Tuesday as a proud supporter of a UFV bursary fund that helped over 169 students last year overcome sudden, unexpected financial crises.
Perhaps you contributed to another existing fund, or established your own named endowment at UFV in support of a program area or student award. Maybe you directed your United Way contribution this year to supporting UFV students. You might have established a legacy gift by remembering UFV in your will or setting up a life insurance policy naming UFV as the policyholder and/or beneficiary, ensuring that something very important to you will flourish at UFV, and someone close to you will be honoured here. In each case, we encourage you to celebrate your giving nature and support with a share on your social media networks on Giving Tuesday.
Giving Tuesday marks the start of the giving season. If you haven't already made a gift to UFV this year, please make deserving students at our university the beneficiaries of your charitable support that day! Go here to find UFV's Giving Tuesday page.
Become a UFV Lifesaver — give students a morale boost and a financial leg-up. Visit UFV's page at Giving Tuesday to learn more and to make your donation.
Please spread the word and join the movement with your support on Giving Tuesday!