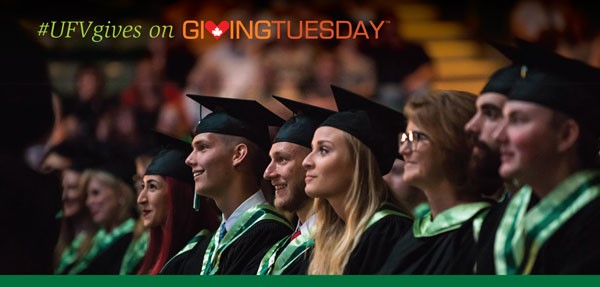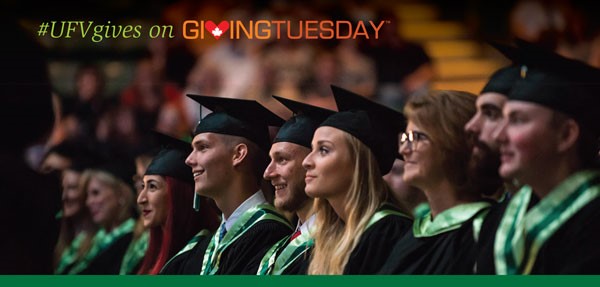 This year UFV is taking part in the international Giving Tuesday movement on November 29.
And the good news is that supporting UFV students on Giving Tuesday just got a whole lot better — twice as good, in fact.
UFV will direct unrestricted donor dollars to matching all gifts on Giving Tuesday to student scholarships and bursaries, up to $5,000! This will double the impact of your donation in support of UFV students — students like Alyssa Bougie, who recently thanked the donors of her bursary this year:
"Through bursaries, scholarships, and working long hours both during the semester and in the summer, I have been able to make it this far. I am extremely grateful for your support. It means so much to me. I feel very strongly that I am going to make a positive impact in the world, and any help I can get along the way further drives me to give back and to ensure that the world continues developing sustainably.  I hope that I will be able to give back all the help I have received one day. Bursaries are an amazing and life-changing way to support students, and they really do make an enormous difference. Thank you again."
Last year, over 850 students applied for bursaries through financial aid — 450 were turned down due to lack of available funding. Your generous support on Giving Tuesday today will help us to bridge this gap and provide funding for all eligible students who need it at UFV going forward.
Please spread the word and join the movement with your support on Giving Tuesday. Find out how to give here.
PS: Be sure to share on social media that you participated in #GivingTuesdayCA #UFVGives @goUFV!