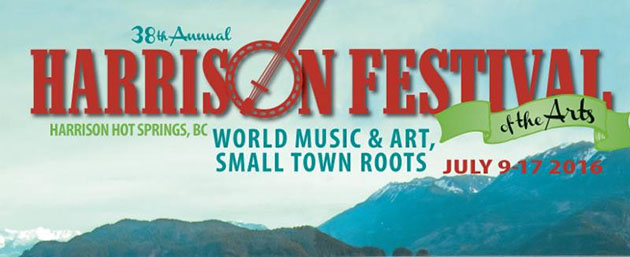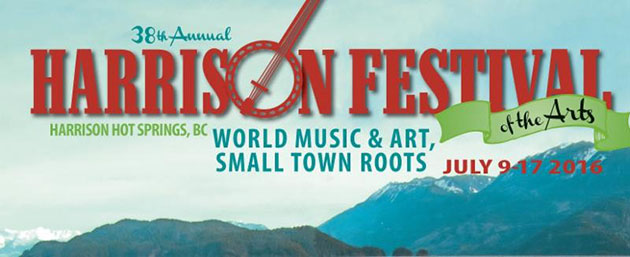 UFV is once again collaborating with the Harrison Festival of the Arts to present two nights of entertainment in the Harrison Memorial Hall on Mon, July 11 and Tues, July 12. On Monday it's the annual Literary Cafe, and on Tuesday, UFV theatre students will present plays, mostly from this year's Directors' Showcase. Below are descriptions from the Harrison Festival program:
Literary Café
Mon, July 11
8:30 pm
Memorial Hall
Our Literary Café, a longstanding partnership with the UFV Continuing Education department, continues our tradition of combining literary readings with music, around a central theme. This year, we feature South Asian writings and music. Our readers include lower mainland-based poet Fauzia Rafique and author Gary Thandi, who will be reading from an in-progress book discussing South Asian youth, gangs and drugs. We will also present some readings from talented UFV student writers.
Rajasthan Josh
The very special second half of the program will feature a musical performance by Rajasthan Josh, from India. Rajasthan Josh carry on the tradition of the Manganiyars, a previously nomadic caste of artists and musicians who for centuries traversed the desert of Northwest India performing for the Moghul rulers and Rajput princes as well as at village weddings, birth celebrations and feasts. Now the group performs all over the world, in collaboration with a wide range of international artists and bands, from Radiohead's Jonny Greenwood to the late qawwali master Nusrat Fateh Ali Khan. We are excited to have this internationally touring ensemble with us on the Memorial Hall, to cap off what should be varied array of South Asian voices.
Tickets: $12
Evening of Theatre
Tues, July 12
8:30 pm
Memorial Hall
BOYS!
Directed by Dylan Schroeder
Jeff.  Mike.  Andy.  One's an ABBA superfan. One's the greatest bro on the planet. One has a secret army fetish. Come and see this frenetic and hilarious one man show and watch these boys discover their true selves as they grapple with nutty therapists, ham and cheese assembly lines, and crazy old hobos who play the spoons!
WARNINGS: Strong language, ABBA
A selection of Scenes from the UFV Directors Showcase:
The Waiting Game
Directed and Devised by Phay Gagnon
Mint Juleps
by Nick Zagone. Directed by Emily Mackinnon
Evanescence, or Shakespeare in the Alley
By Sam Shepard. Directed by Michael Scoular
The Harlequin Maneuver
by Don Nguyen. Directed by Trudy-Bridgette Smith
Tickets: Adult $14
Student/Senior $12.00 ($10 till June 24)
Tickets available:
Online:
By phone:
604.796.3664
In person:
98 Rockwell Drive, Harrison Hot Springs
Monday to Friday 9 am-4 pm