3,200 Summer Games athletes parade across UFV campus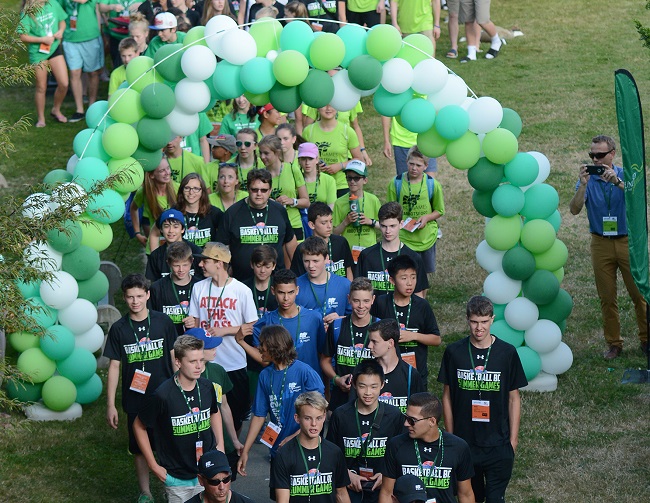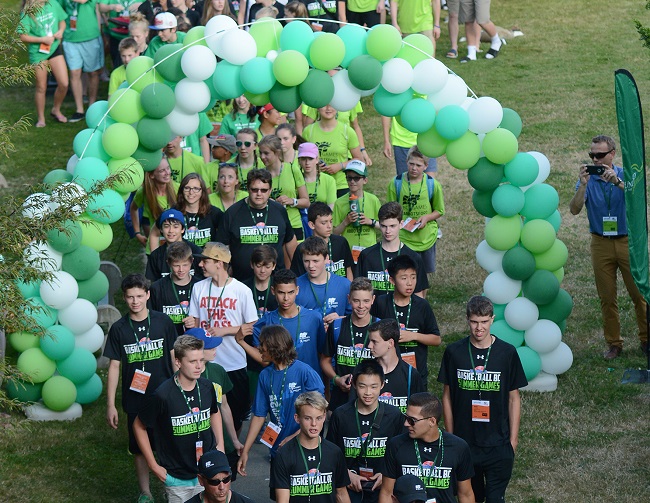 On Thursday, July 21, The BC Summer Games kicked off with a huge parade of 3,200 student-athletes and officials marching across the UFV Abbotsford campus green and into the opening ceremonies at the Abbotsford Centre.
Athletes, coaches, and officials wearing different colours represented every region of the province.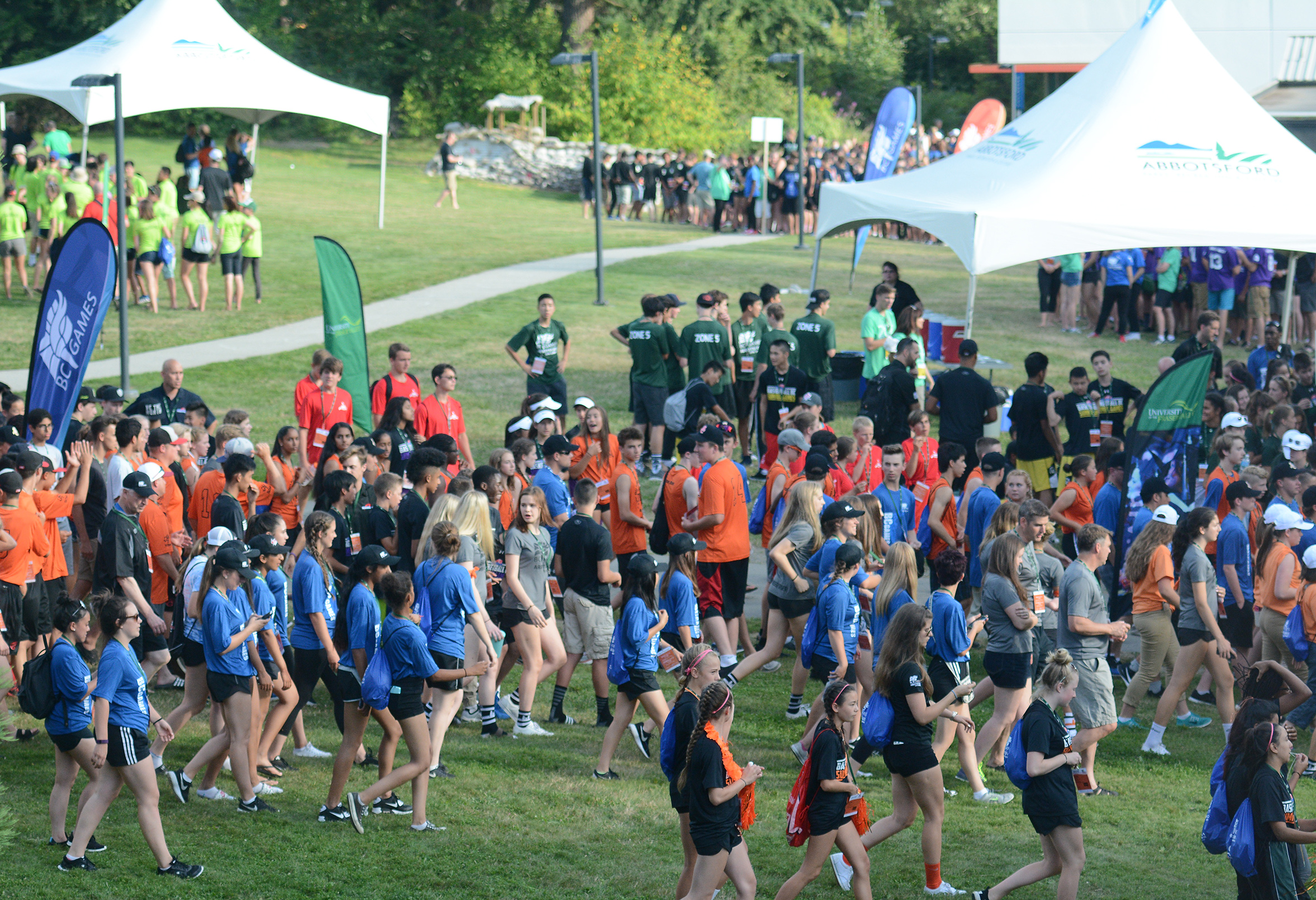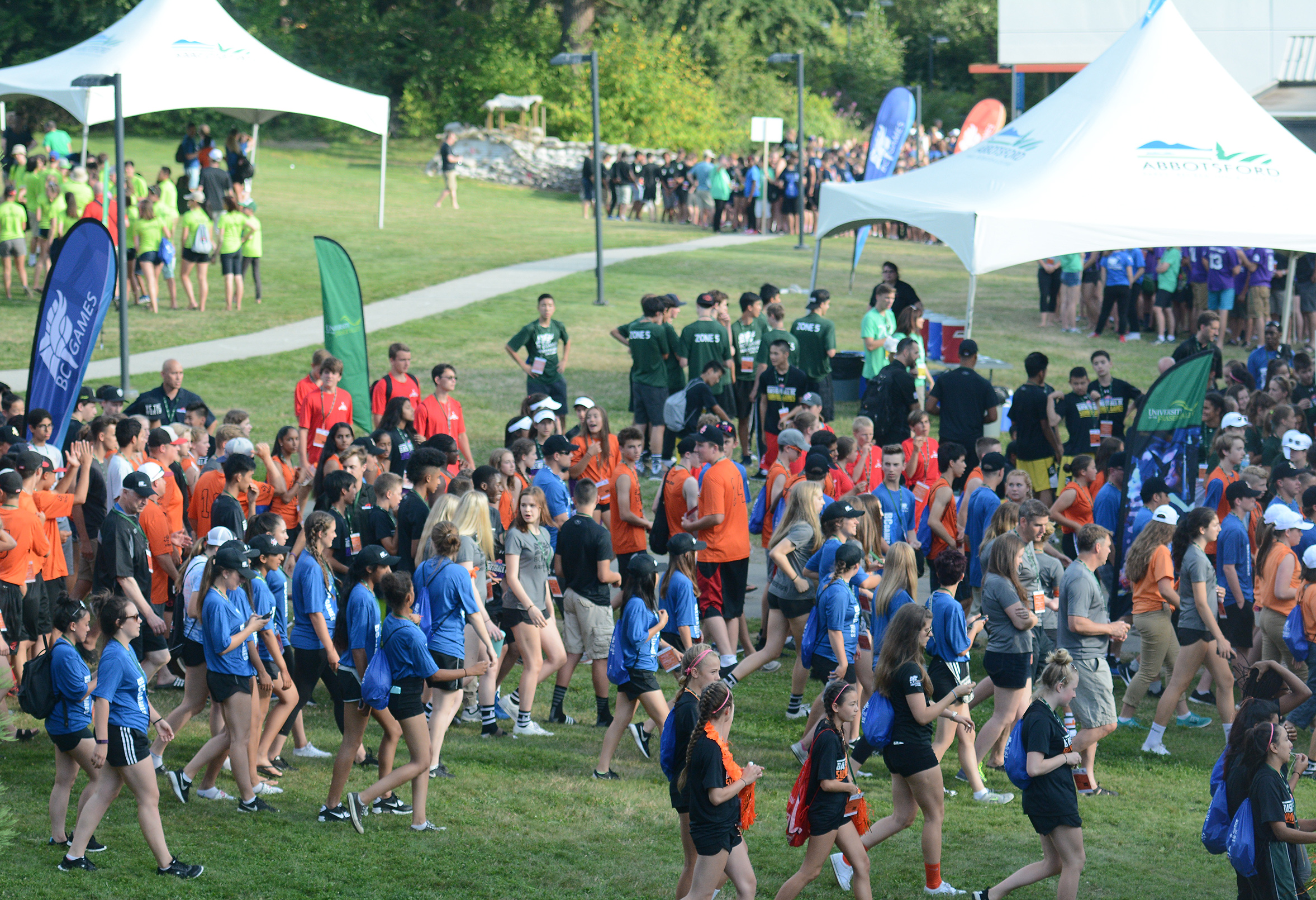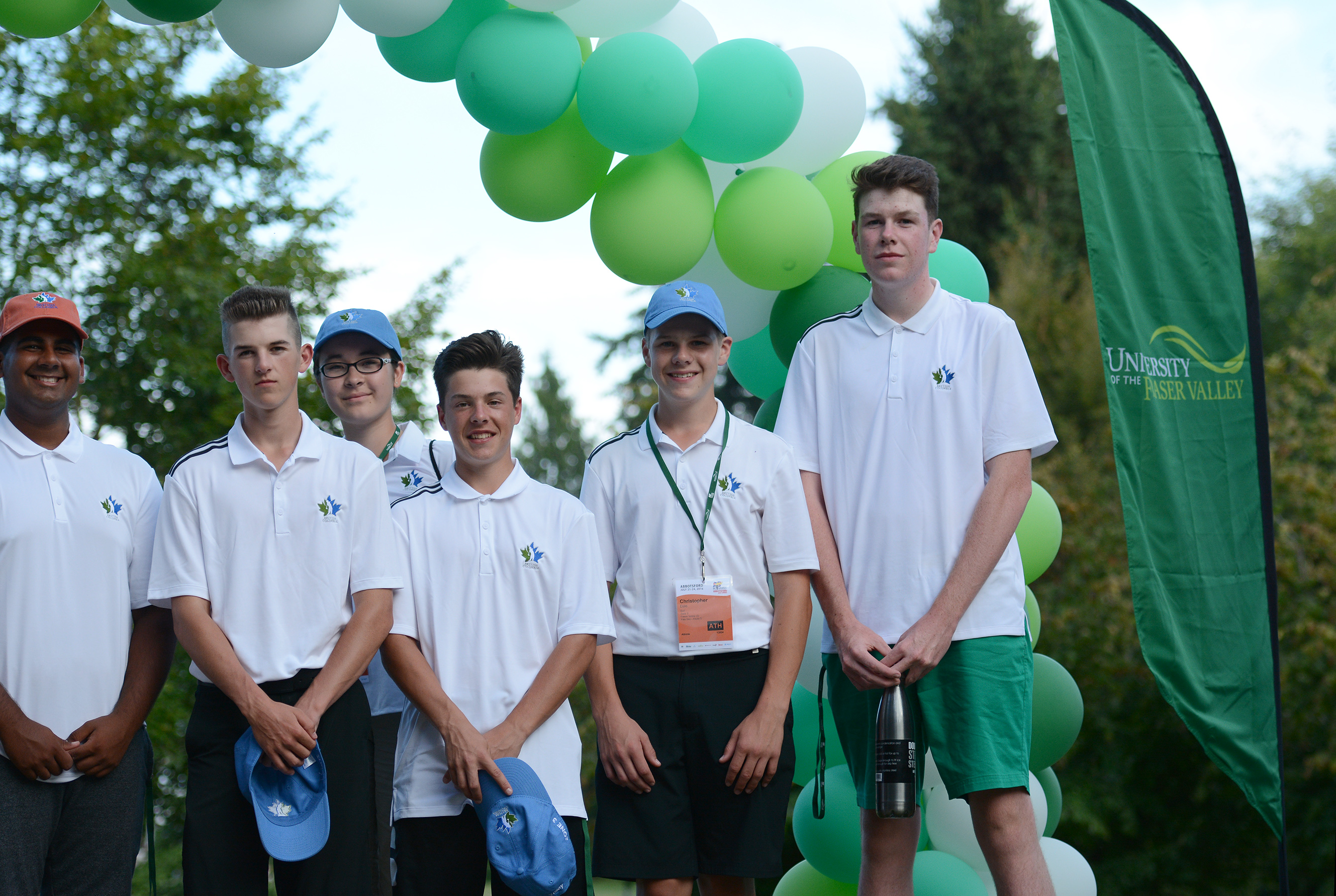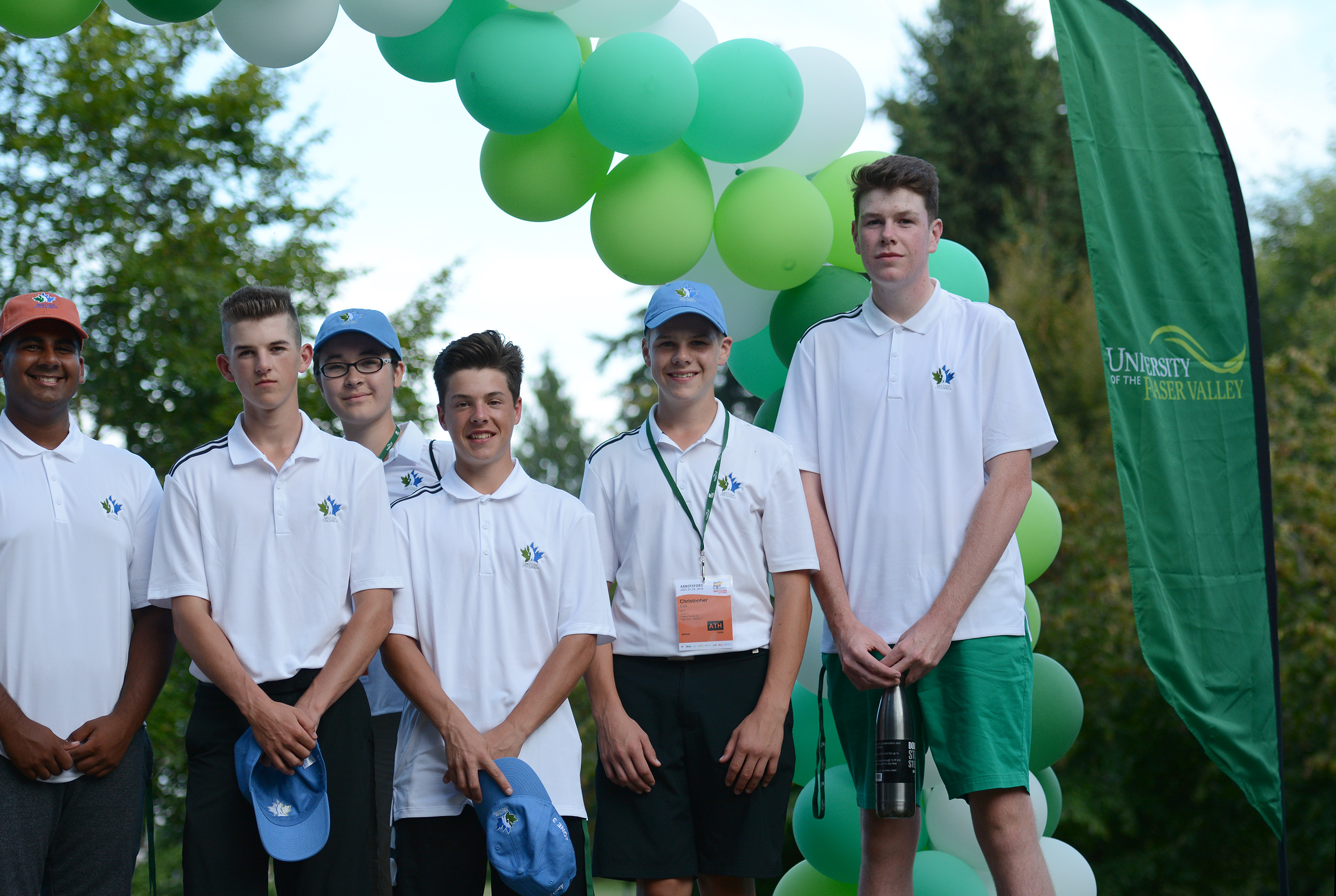 UFV is an official competition venue for indoor volleyball during the Games. Competition takes place in two gyms at the Abbotsford campus on July 22 and 23 with the finals and medal presentations taking place on Sunday, July 24.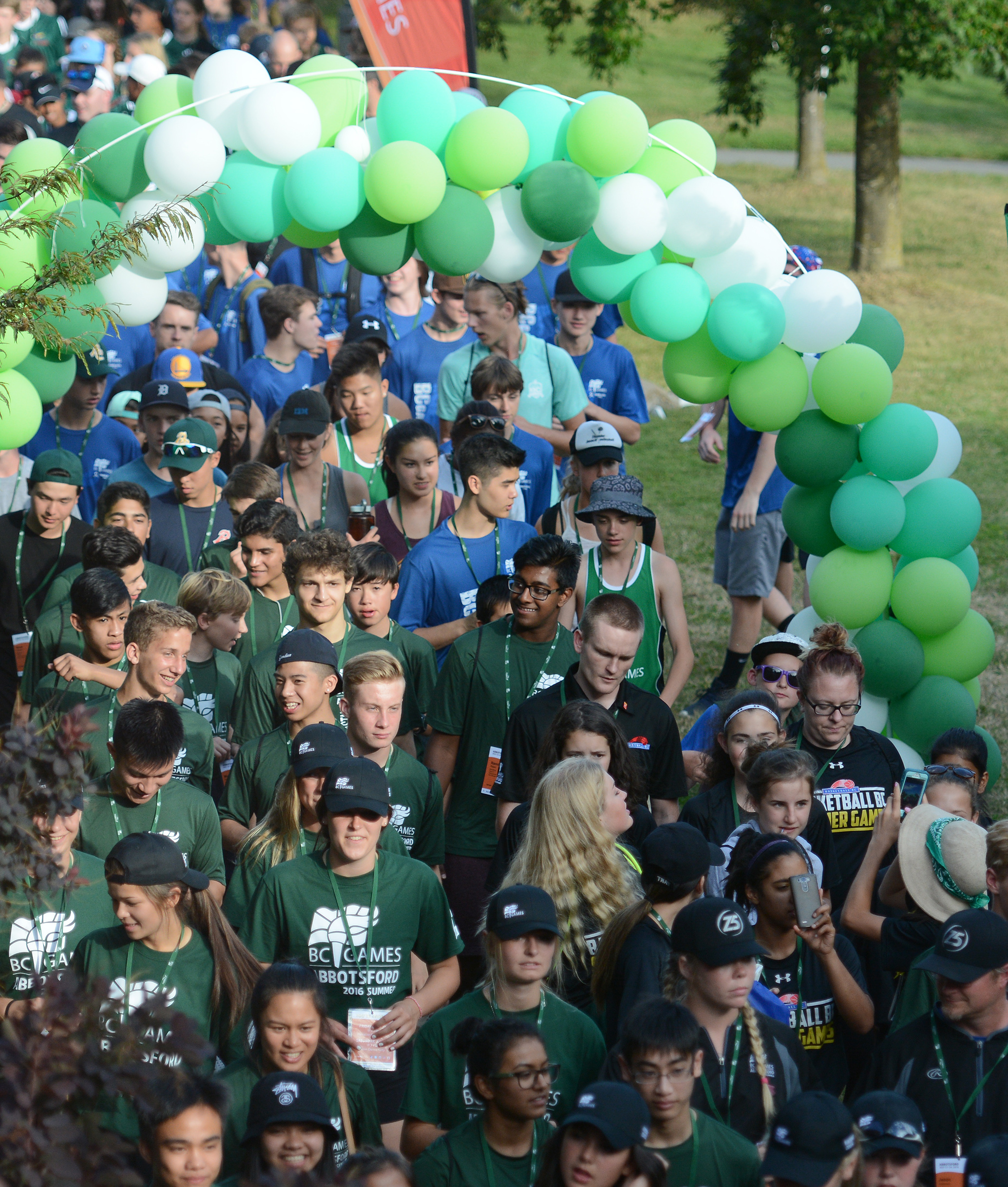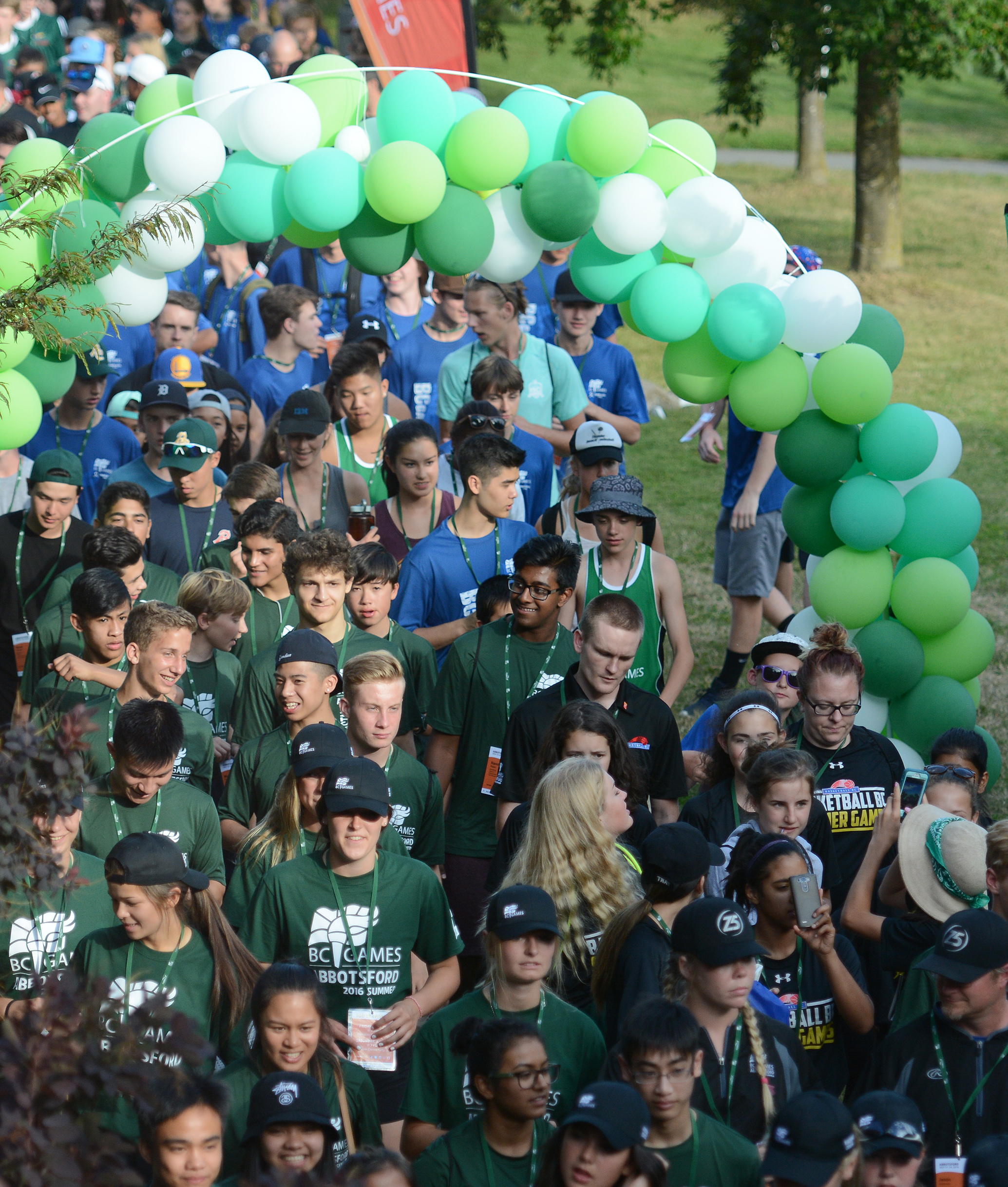 Eighteen sports will take place at 24 venues in Abbotsford and the surrounding area. Please visit the BC Summer Games site for a complete list of sports and competition venues.