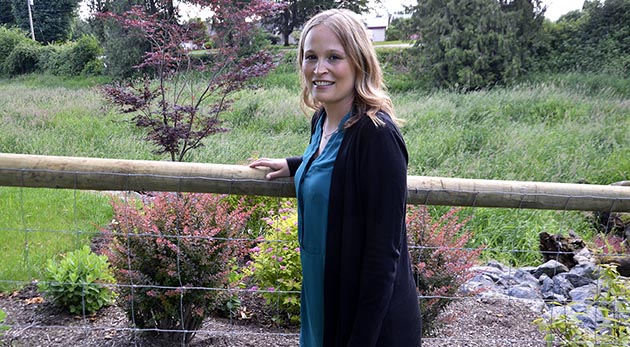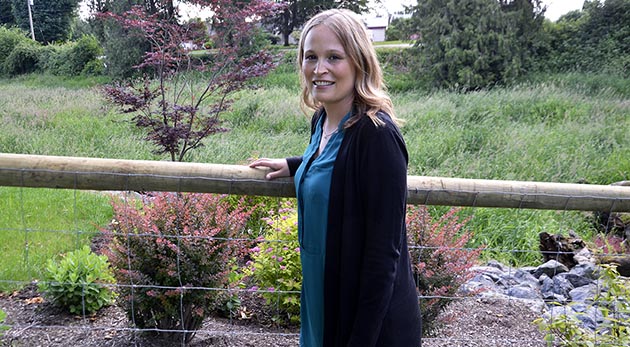 Kristy Kardos can see the surface of her dining room table for the first time in two years.
And her ever-patient husband and friends are happy that she's free to take part in social activities again. Everything's been on hold as she immersed herself in social work studies at the University of the Fraser Valley, while holding down a full-time job with Fraser Health.
She recently wrapped up her Master of Social Work degree at UFV, clearing her table of five semesters' worth of notes, textbooks, and assignments.
Now she not only has a credential that will qualify her for a higher level of positions at Fraser Health, she's also the 2016 winner of the Governor General's Gold medal, given to the top student in a master's degree program at UFV.
The Chilliwack resident was first amongst a very competitive but also supportive class of keen MSW students, earning a final grade point average of 4.27.
Kardos is an avid student who did her Social Services diploma and Bachelor of Social Work degree at UFV right out of Sardis Secondary, graduating with her BSW in 2007. She got interested in the specialty of mental health after doing a practicum at Cheam View Clubhouse, a psycho-social rehabilitation program for clients with severe mental illness.
After establishing herself in the field for a few years, she was eager to come back for the MSW.
"I love being a student! I always knew I wanted to come back for more," she notes. "I was quite young and inexperienced when I first entered the field, so it was nice to have time to come back and refocus and reflect on what it means to be a social worker."
In her day-to-day work with Abbotsford Mental Health (part of Fraser Health), Kardos provides counselling, education, and support to individuals with mental health issues and their families, and refers them to appropriate resources, and also liaises with different professionals and agencies, and advocates for her clients.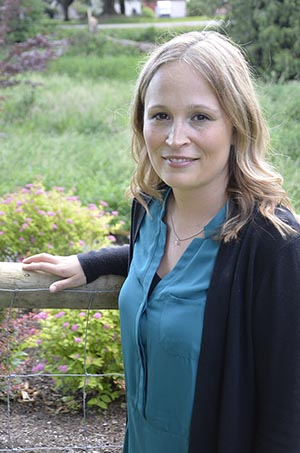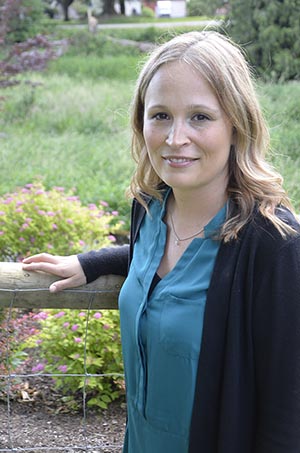 For her major research project as part of her master's degree, she looked into the stigma attached to borderline personality disorder, and investigated what social workers found to be meaningful and effective peer support for social workers working with clients with the disorder.
She also completed the mandatory three-day-per week practicum, taking time out of her day job to participate in a pilot project that researched placing social workers into school settings in Surrey. Students from UFV's BSW participated in the applied part of the project, while Kardos monitored and analyzed the results. The team presented its results at a conference in Calgary in early June.
Kardos has a wide circle of support to thank for her success, including her professors, her fellow students, co-workers who picked up the slack while she was away on practicum, friends who made sure she got out every once in a while, proud parents who encouraged her all along the way, and husband Ryan, who's glad to have both his wife and his dining room table back.
UFV graduates a Master of Social Work class every two years. The next cohort starts in September 2016.
-30-