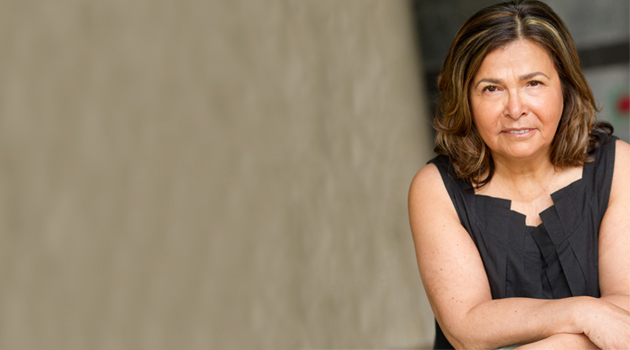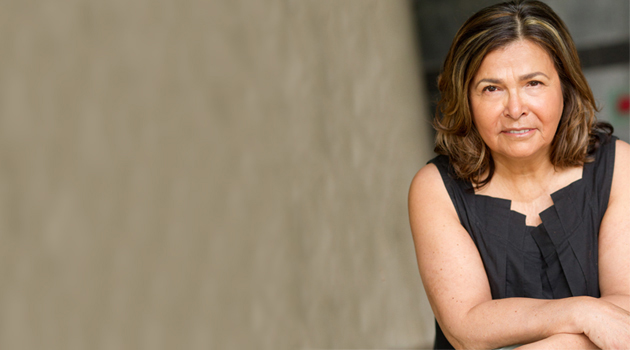 Movement and expression have defined Margo Kane for more than 40 years during an accomplished professional performance career.
You can't categorize her, and you can't keep her still.
A seemingly endless well of perpetual energy helps this dynamo tell her own story, express herself as an artist, and facilitate the sharing of many stories reflective of the Aboriginal experience in Canada.
For her visionary leadership and innovation in the performing arts, Kane received an Honorary Doctor of Letters degree from the University of the Fraser Valley in 2015.
She returns to UFV on Sunday, May 1, at 7 pm for a special free performance to cap off the Emerging Directors' festival at the UFV performance theatre (45635 Yale Road Chilliwack). The performance is part of the President's Leadership Lecture Series.
Kane is an Aboriginal storyteller, dancer, singer, animator, video and installation artist, producer, director, writer, and teacher who has been active on the Canadian cultural scene for more than four decades. She is the founder and Artistic Managing Director of Full Circle: First Nations Performance. Her one-woman show Moonlodge is considered a classic in the Aboriginal theatre genre. She runs the annual Talking Stick Festival in Vancouver. As artistic director of Spirit Song Native Theatre, a performing arts program launched in Vancouver in the 1980s, she has developed performances based on stories and legends of Aboriginal communities in the region as well as stories from the real lives of her students. Kane has also used theatre as a community development tool in her role as a facilitator with the National Native Role Model program.
Like many Aboriginal people of her generation, Kane did not grow up with knowledge of her traditional culture and practices. She was adopted into a white working-class home, and not formally informed she was Aboriginal until later in childhood.
She was gifted with an irrepressible creativity that initially found its form in dance lessons, drama productions, and singing with a big band while still in high school.
"I was a natural performer and storyteller since childhood, and I just followed my path," she recalls. "My family had no clue about the arts and didn't think it could be a viable career, but it was the only thing I could do that made me feel good! I wasn't made to be a worker bee. I am an artist through and through. It was the only path that made sense to me. I had to do what I loved."
To reserve your spot for this free performance, rsvp to theatre@ufv.ca or call 604-795-2814.