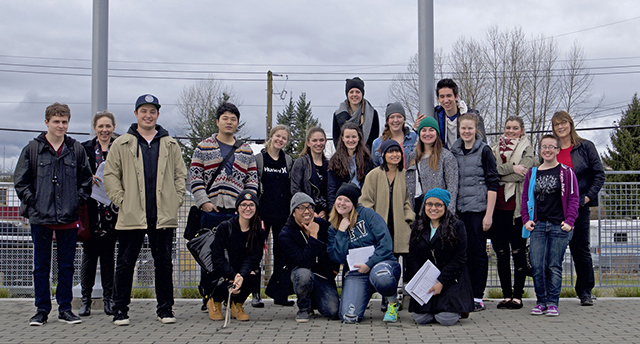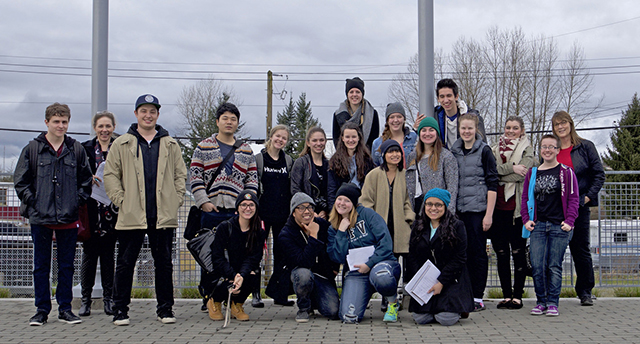 First-year Graphic + Digital Design students want to invite you to their home away from home.
They will be showcasing their graphic and digital design projects, experiential learning initiatives, and community partnerships on Thursday, April 21, from 2 to 7 pm in their studios at the UFV Mission campus at 33700 Prentis Avenue.
With a Home Sweet Home theme, the event will give visitors a feel for how students make themselves at home in the studios as they devote long hours to learning how to become professional designers.
Come for tea, browse through the student projects, meet the first-year students, and soak up the ambience of a creative studio. You'll also get a sneak preview of the upcoming new Centre for Creative Development, which will be based at the Mission campus and offer professional development in creative skills starting in Fall 2016.
"The Home Sweet Home event is focused on sharing with our family, friends, and community," says Karin Jager, Graphic + Digital Design program head. "It's about students doing and making, community involvement, advocacy, and experiential learning, as opposed to our grad show, which is focused on celebrating success and emerging into professional practice."
(The grad show opens April 29 in the Student Union Building on the UFV Abbotsford campus.)
The Home Sweet Home event will also look back on some of the 14 community projects the GDD program has been involved in since its inception in 2012.
"Every time we work with a community partner it's a 'thousand-hour' project!" notes Jager. "We pour an enormous amount of collective creativity, time, and energy into our community outreach work and it's a win-win situation: great design work for our community and experiential learning for our students."
The Home Sweet Home event will be hosted at the Mission campus at 33700 Prentis Avenue, so come and make yourself at home.
For more information about the two-year GDD program at UFV, visit ufv.ca/graphic-design.