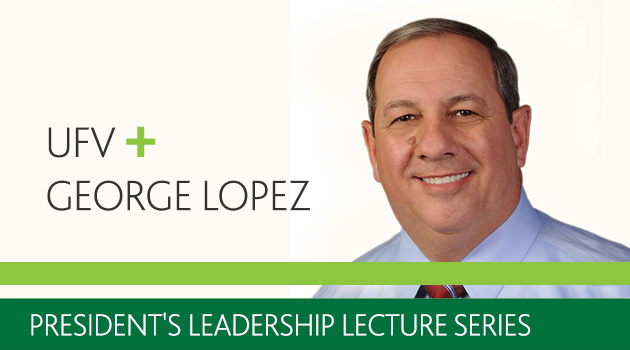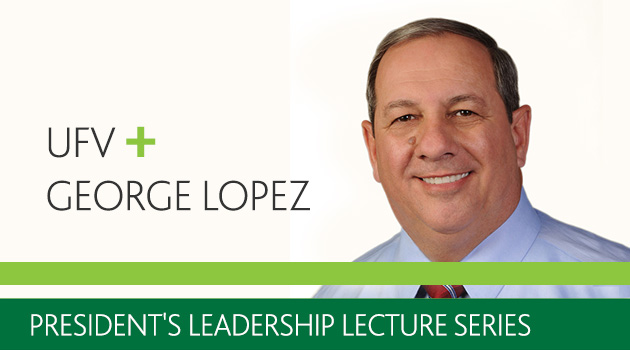 Dr. George Lopez will visit UFV on Wed, March 9 as part of the President's Leadership Lecture Series.
Lopez is a writer and lecturer who has been a leader in developing the peace studies field for more than 30 years. He is a founding faculty member of the Kroc Institute for International Peace Studies at the University of Notre Dame.
He will speak on the topic of Understanding the New Peace-building in an Age of Gross Violence and Terror.

Many pundits and professional politicians suggest that global violence, and especially terrorism, is worse than it has ever been and makes peace a fantasy.  This presentation will challenge both claims and will show that as violence has become more destructive of communities there are new pathways to building peace that, ironically, require more 'average' citizens to be involved than pundits or politicians.
Wed, March 9
7–9 pm
Great Hall, Student Union Building, Abbotsford campus
Free admission