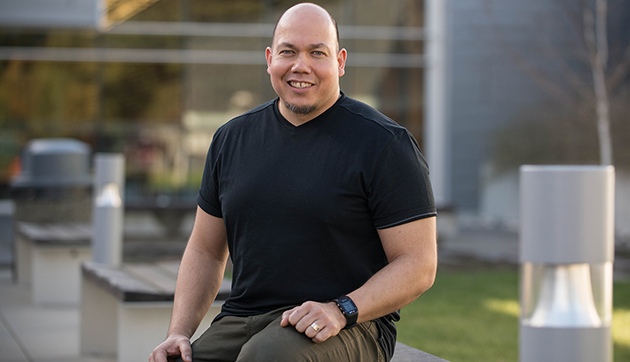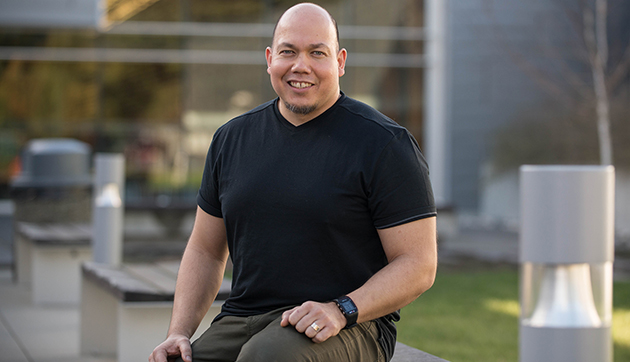 Drug addiction impacts individuals, families, and the community.
A panel discussion at UFV on Wed, March 2, will delve into this troubling issue, examining the physiology of addiction, types of addictive behaviours, and the management of addiction through pharmaceutical and other methods.
The event runs from 5:30 to 7 pm in the Aboriginal Gathering Place (A1457) on the UFV Chilliwack campus at Canada Education Park. Admission is free and the public is welcome.
The panel will be moderated by Brian Justin, an instructor in the UFV Kinesiology department. His areas of specialty are in low back pain exercise prescription, combatant sport conditioning, orthopedic post-rehabilitation, and functional training of the elderly. He has presented at many conferences on health and exercise issues.
He will be joined by three alumni panelists: Sherry Mumford, Laura Elout, and Dawn Taylor.
Mumford is the director of mental health and addictions at Fraser Health. She won UFV's first Distinguished Alumni award in 2003 and was named one of UFV's Top 40 Alumni in 2014. She has a BA in Criminal Justice from UFV, a BA in Child and Youth Care from UVic, and an MA in Criminology from SFU (where she is a PhD candidate). She has been awarded a Canadian Institute of Health Research Fellowship for work on Gender, Women and Addictions, and a Kaiser 2011 National Award for Excellence in Leadership in the substance use field. She has been involved in authoring and co-authoring several publications in both the substance use field and the field of criminology and has been directly involved in the planning and implementation of withdrawal management services across Fraser Health.
Elout completed her Social Services certificate at UFV in 2007. She is currently the manager of the employment readiness program at Kinghaven Peardonville House Society. Previously, she worked as a case manager for Triangle Community Resources and an addictions healthcare worker and mental health worker at Fraser Health.
Taylor completed a Bachelor of Arts in Criminology in 2000, as well as a Social Services certificate at UFV. She also holds a BA in Sociology from Brock University and an MA in Counselling Psychology from Adler University. She has 15 years of experience working with adolescents who struggle with concurrent disorders. She has training in Dialectical Behavior Therapy (DBT) and motivational interviewing techniques. She currently works as an addictions counsellor at Alouette Addictions.
About the Alumni Expert Speaker Series
The series is inspired by the UFV Alumni Association's mission to engage with current students and provide them with relevant information about career options and the potential for varied experiences in their field and in life in general. The topics presented are also of interest to faculty, alumni, and the general public, all of whom are welcome to attend.