UFV welcomes Terry O'Reilly to the Fraser Valley on Tues, March 1 as a guest lecturer for the President's Leadership Lecture Series. This seasoned marketer and personable communicator will speak on The Power of Storytelling.
O'Reilly is an award-winning writer, director, marketer, and radio host, well known for his Under The Influence show about marketing on CBC Radio One. He co-founded Pirate Radio & Television, a creative audio production company producing scripts, sound, and music for radio and television commercials.
O'Reilly's lecture will take place at 4 pm in the Great Hall of Student Union Building on the Abbotsford campus.
Tickets (at various prices, depending on your category) are available now online or at the UFV Abbotsford campus bookstore.
O'Reilly was chosen as one of Canada's most influential marketing people by Marketing Magazine. When he is not creating advertising, he's talking about it as the host of Under The Influence (and its popular predecessor, The Age of Persuasion). He has worked with celebrities Alec Baldwin, Ellen DeGeneres, Martin Short, and Drew Carey, and has received several honorary degrees and many industry awards.
"The smartest, most effective marketers in the world use storytelling to persuade," O'Reilly says. "We are all hard-wired to love stories, and every product and service has a compelling story to tell."
O'Reilly's presentation includes:
How storytelling can add immediate value to your product/service
How to harvest stories from your company/organization and your customers
How storytelling can communicate intangible qualities like trust, confidence, and security
How stories can launch new products and maintain mature brands
How storytelling creates intense customer loyalty
Why the best storytellers are the best listeners
Why storytelling is one of the most cost-effective strategies in marketing.
This presentation also includes powerful examples of Canadian and international marketing campaigns that use storytelling in surprising and enormously effective ways.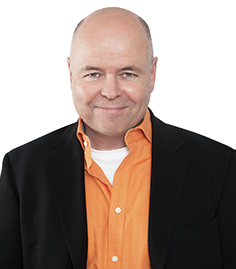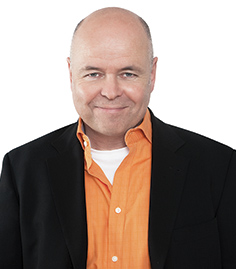 UFV's Communications department, part of the College of Arts, is co-presenting the Terry O'Reilly lecture along with the UFV President's Office and the Faculty of Professional Studies.
"We are very excited to bring Terry O'Reilly to the Fraser Valley," says Communications department head Samantha Pattridge. "Terry's show is an inspiration to many of us, and his topic ties in perfectly with our department's goal to improve the profile of storytelling as a methodology among our students and our community. We see this event as an opportunity to bring together students with professionals in various fields in an exciting, local public event. Students, marketing and communications professionals, and community members will learn how storytelling can build success."
O'Reilly's lecture is the first of 2016 for the President's Leadership Lecture Series.
"I established this speaker series with the intent to bring to UFV inspirational leaders to share their ideas with us, challenge us, and perhaps even provoke us," said UFV President Mark Evered. "In keeping with UFV's strategic goals, these lectures focus on issues relevant to social, cultural, economic, and environmentally responsible development in the Fraser Valley."