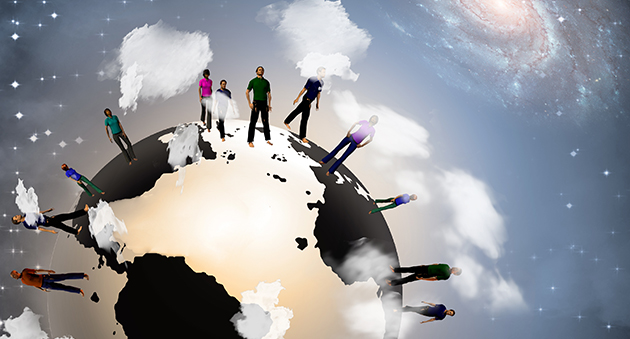 The University of the Fraser Valley is presenting its second open forum on terrorism and its effects on Tues, January 26. Come and join UFV faculty, students, alumni, and community members at Towards Peace and Security: Putting Terrorism in (its) Place, an evening of debate and dialogue on how to deal with one of the biggest threats to contemporary and future peace and security everywhere. The forum will be held in the Student Union Building (middle great hall) starting at 6 pm.
"Terrorism is often referred to as a global phenomenon that requires a global response, and it does," notes Ken Brealey, UFV Associate Dean of Arts. "But terrorism terrifies because it is experienced locally. From Boston to Karachi, and from Nairobi to Paris, every terrorist act happens in places — in a shopping mall, on a bus, at a sporting event, in someone's back yard — and any response to it that is not sensitive to the uniqueness of place — in all its cultural, social, political and even psychological aspects — is likely to be inadequate."
Confirmed speakers include UFV faculty members Garry Fehr (Geography), Ghizlane Laghzaoui (Modern Languages), Ron Dart and Edward Akuffo (Political Science), Amy Prevost and Irwin Cohen (Criminology), Steven Schroeder (Peace and Conflict Studies), and Sven van de Wetering (Psychology). They will be joined by student and alumni speakers from the Arab Club and Muslim Association, as well as James Ward (Sakej), a member of the Mi'kmaq Nation, and Ray Corrado and Garth Davies from the Simon Fraser University School of Criminology.
"We are presenting this forum as part of our commitment to maintain ongoing dialogue and debate on a phenomenon that has international, national, and local implications that are political, cultural, and psychological all at once," says Brealey. "This forum is intended to analyze the problem of terrorism and its effects — and how to respond to them — from a personal, place-based perspective."
The forum is presented by the UFV College of Arts.